What makes this float "lucky"? Well, if you were one of my kids and were served this as your evening beverage with dinner instead of water….you might feel lucky too!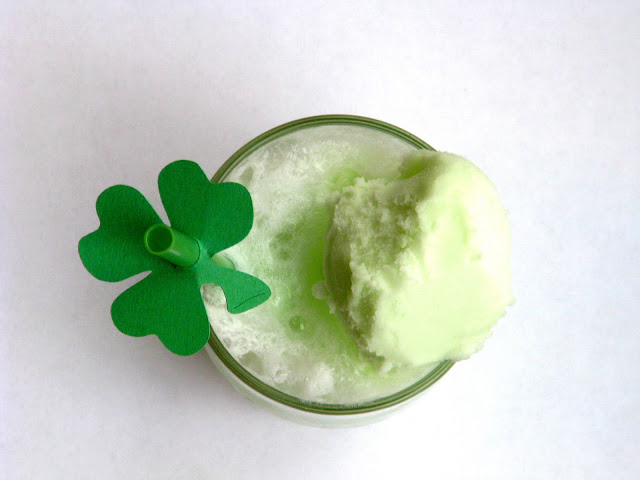 I LOVE sherbet. Especially raspberry sherbet. I love adding it to smoothies and my favorite punch is raspberry sherbet with raspberry/lemonade Crystal Light and Sprite. It is sooo good! I like to experiment with other flavors as well.
So I decided to put a large scoop of lime sherbet in a glass and then top it off with lemon-lime soda. It was delicious and a huge hit.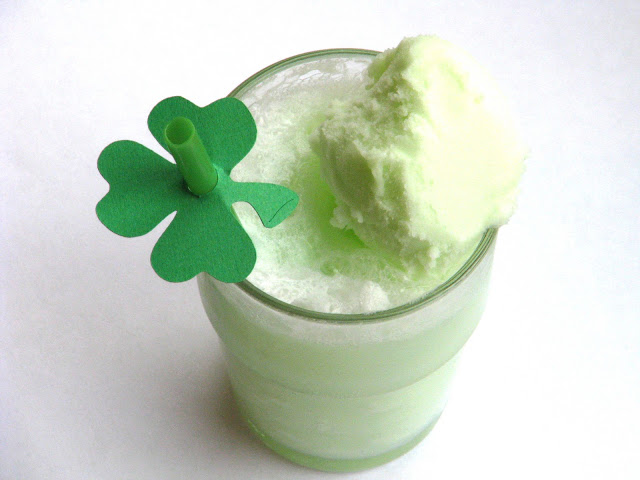 And guess what? I was thinking how ingenious that would be for a fun St. Patrick's Day treat and then saw it on Pinterest the night after I made it. Not so ingenious I guess, but we still felt pretty lucky to be able to enjoy it!