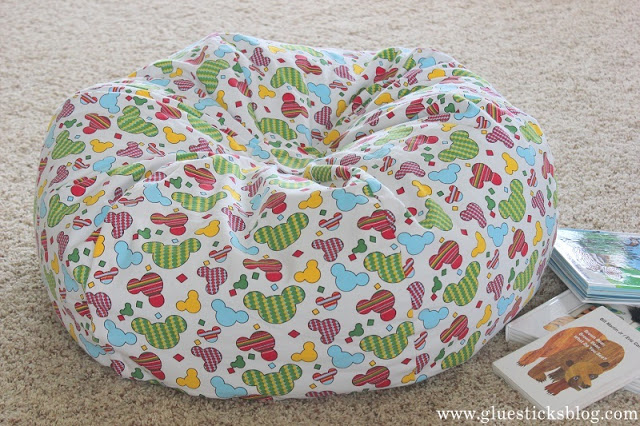 I've been wanting to make the kids a bean bag chair for quite some time…and I finally did it! It was much easier than I thought it would be and they love it. Especially Ruby.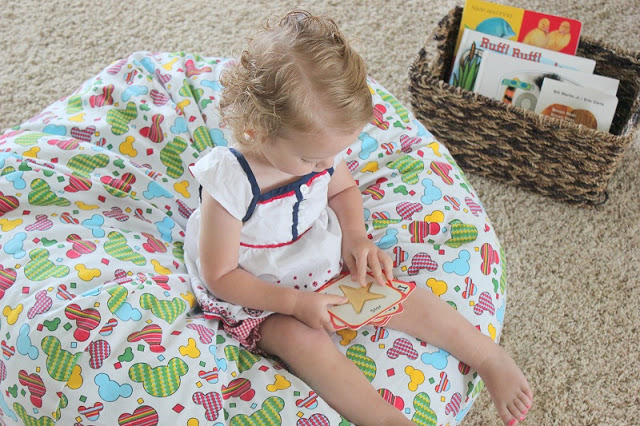 It's the perfect place for her to plop down and snuggle in.  The other kids love it too and it caused a couple of tantrums the first week we had it.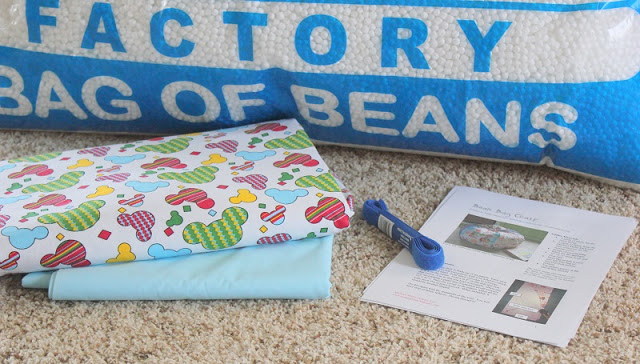 I decided not to reinvent the wheel on this one. There are many bean bag chair tutorials out there and I went with
this one
from Stardust shoes.You will need 3 yards of fabric for the lining (I used a plain broadcloth, but a drop cloth or old sheet would work too) and 3 yards for the outer shell. I found this fun Mickey print
here
. It is a nice sturdy canvas. The shell has a velcro closure to make it easy to take off and wash.
You can use batting or styrofoam pellets. I chose to go that route. I found a big bag for about $12 at Walmart.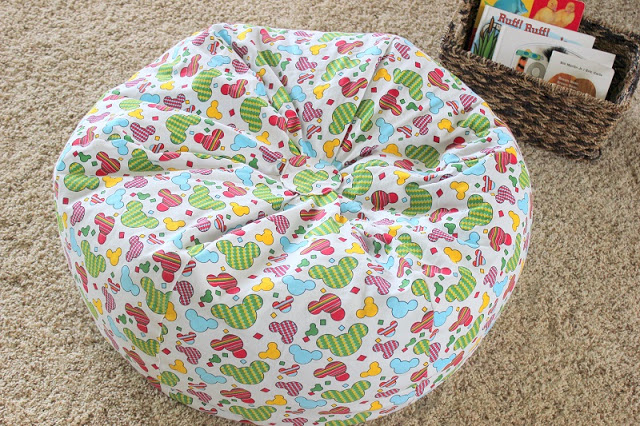 It took me about 2 hours to make this fun chair and I foresee more in the future.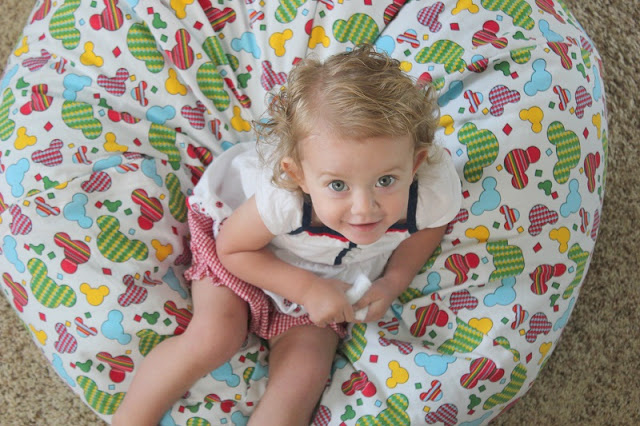 ***
I occasionally will review an item or write a sponsored post with compensation, but only do so for companies relevant to my content on Gluesticks. In this post I received a product that I linked to.