It has been over 6 months since I posted about our
new creative space
and I thought it might be fun to do a quick update on how it has worked for us.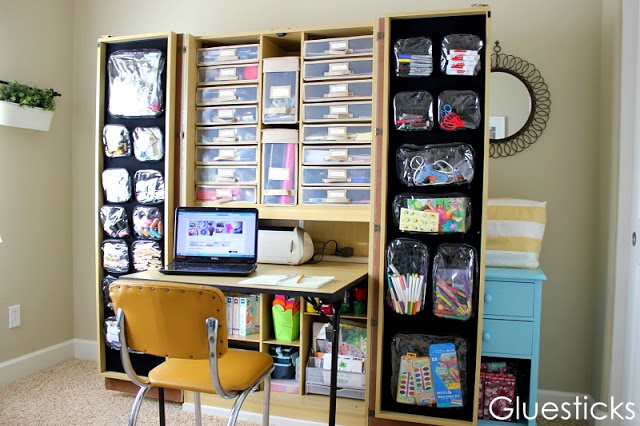 A lot of times when I organize a space I absolutely love it…at first, but then it proves to not be as functional as I had hoped. It looks so pretty, but then it all falls by the wayside when functionality takes over.  This, for the most part, hasn't been the case with our room. There are a few more items in the room that weren't originally there, but it has worked out really well.
I designed the room with the intention of me being the primary user of the space, but my kids absolutely love it! They use it every day. I use it too, but didn't foresee how well it would work out for them.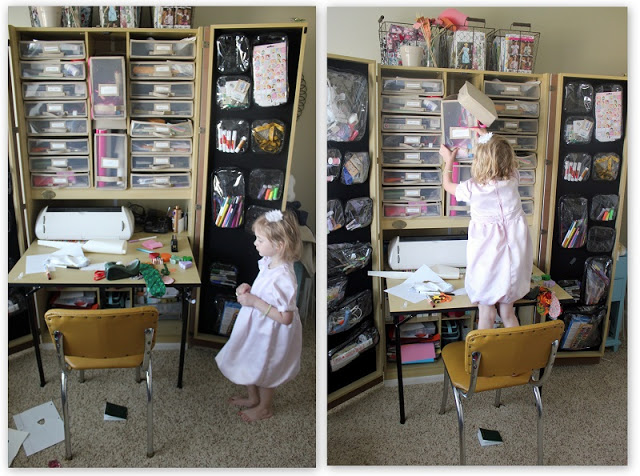 We took out the ottoman under the window and put a small craft table in for them to use. I added a basket with all sorts of craft supplies that I change out every few days for them. I've noticed that they make much less of a mess in my craft box (
as seen in this post
) and closet looking for things if they have their own collection in view already.
Here is a video tour of our space. It was my first time making any sort of video and downloading it to youtube. So be nice to me

And whoever said that the camera adds 10 lbs lied!  I'd say it adds more. Either that or I am in denial! 

There are also a couple of impromptu guest appearances by my girls which just further proves who "owns" our craft room!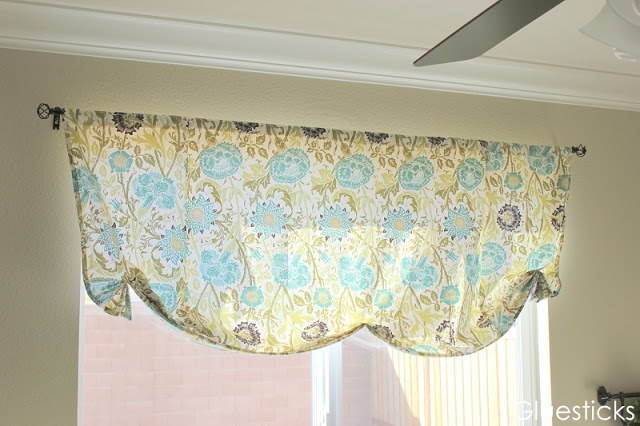 Check back in the near future for a quick tutorial on how to make the simple gathered window valance that I have in my room. It was incredibly easy to do, and I used safety pins to gather it (you'd never know by looking at it!)