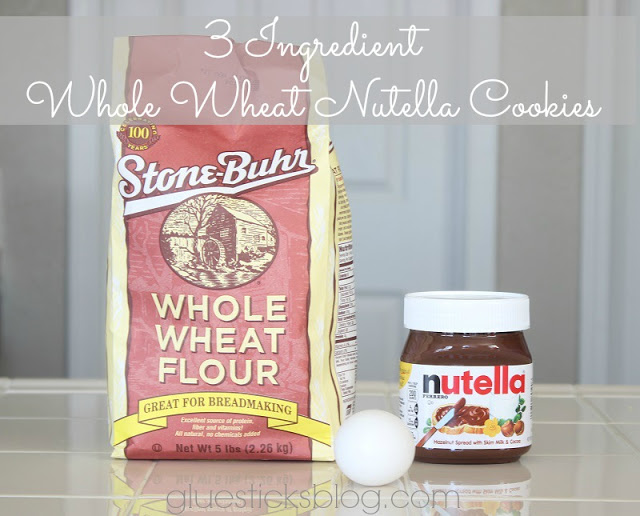 Only 3 ingredients and you have a delicious chocolate hazelnut Nutella cookie! It doesn't get much easier than that. Ruby is a super picky little eater. The doctor has suggested all sorts of foods for her to eat and I just laugh because I KNOW she won't eat them. She doesn't like eggs. She doesn't like peanut butter sandwiches. She doesn't like rice or pasta. So I decided to try these cookies. Hiding an egg, some whole wheat flour, and some good protein fats inside of them. The verdict? She loved them and so did everyone else. The whole wheat flour gives them a different texture than all purpose flour would, but it is healthier and the kids didn't question it or seem to even care.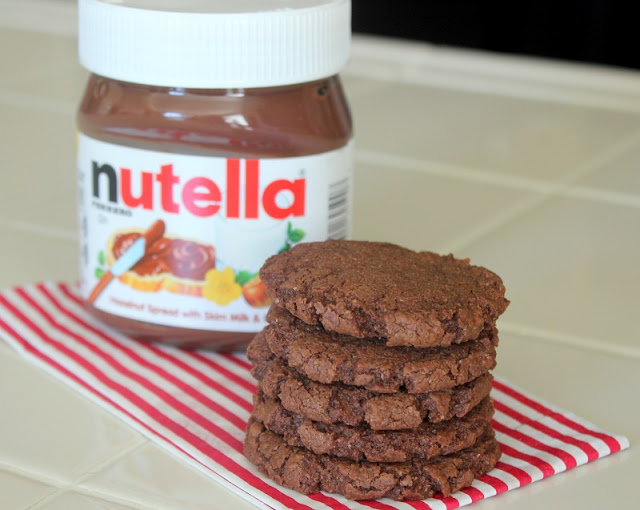 3 Ingredient Nutella Cookies
1 container Nutella (13 oz.)
1 large egg
1 c. flour (whole wheat or all purpose)
Mix ingredients together and roll into walnut sized balls. The dough seemed a little dry, but once I started rolling them into balls, it stuck together nicely. Place on lightly greased cookie sheet. Press down on cookie balls with a glass to flatten. Bake at 350 degrees for 6-8 minutes. Cool 1 minute before transferring to a wire cooling rack.
Makes 2 dozen.