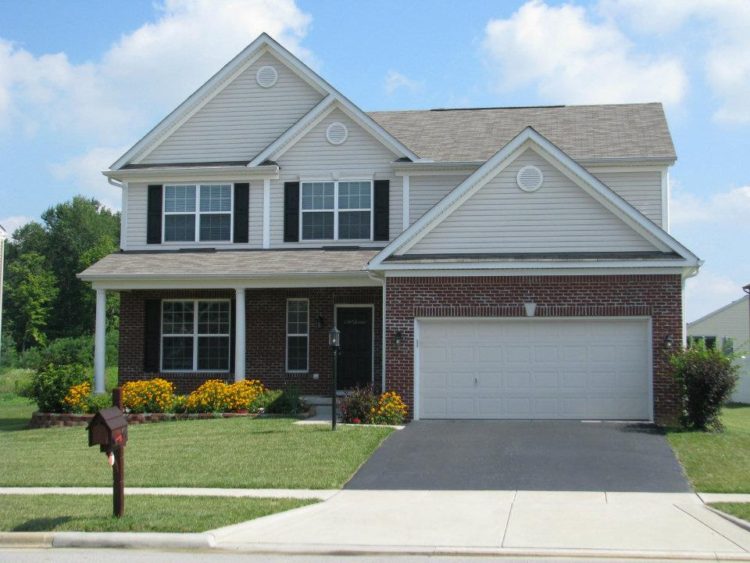 I remember sitting down with a realtor when we were getting ready to list our previous home in Ohio. I couldn't believe the price he quoted us as to where we should list our house. Really? THAT LOW? It was 2012 and the market hadn't quite recovered. But what about our upgraded cabinets? Our nice counter tops? The upgraded moulding?
He told us that those added touches don't always play a factor in the resale value of a home as much as a 3rd car garage or extra living space would, but they DO help your home stand out and sell faster than other homes on the street. Because we were competing with a short sale and a foreclosure on our street we ended up renting out our home out instead of selling it at the time, BUT because of the nice upgrades it was only on the rental market a few days! Those details really made it stand out against the others that were being rented out, and when we sell it in the future I believe that it will go quickly.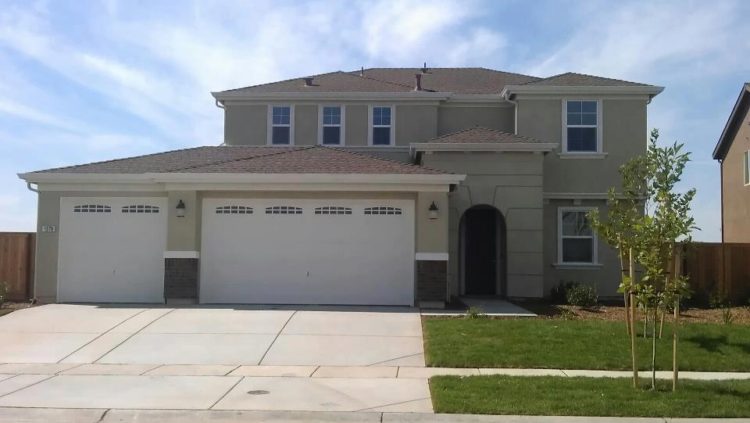 We kept all of this in mind when having our current home built.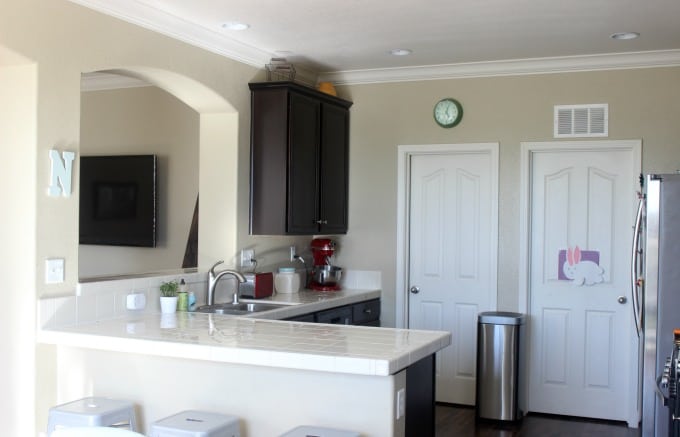 We added that 3rd car garage, turned the den option into a 4th bedroom, upgraded to a full bathroom downstairs instead of a half bath, added crown moulding throughout the entire first floor and added many upgrades to the kitchen such as upgraded cabinets, flooring, stainless steel appliances, and more. We felt it was important to add resale value as well as "curb appeal" (can you call it curb appeal if we are discussing the interior of a home? haha) as well.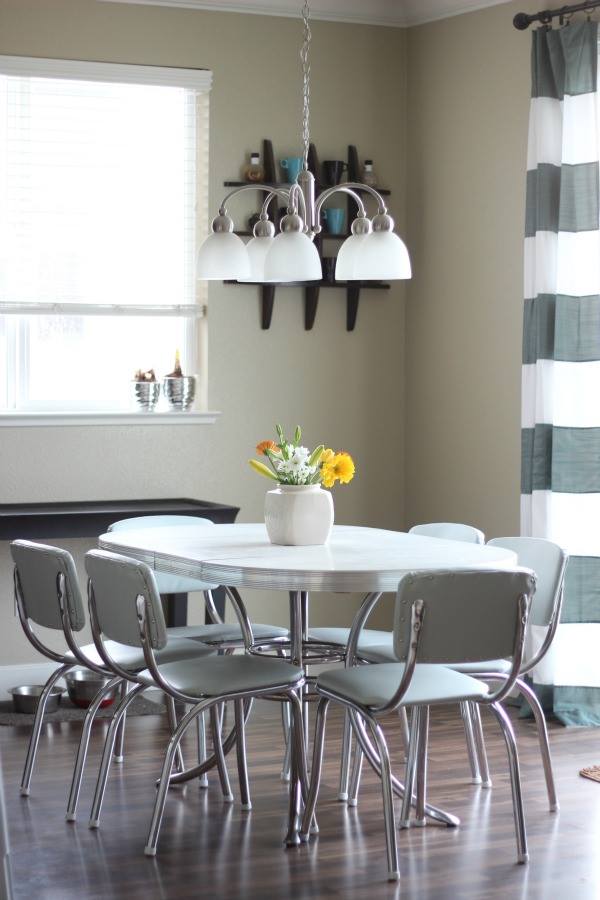 We ended up sticking with the tile counter tops that came with the original home design, and I like them, but think that upgrading those would really help our house sell.
Here are 5 ways to make your kitchen stand out from the rest!
Cabinets 
Cabinets that are made of cheap material tend to chip and fade overtime, making your kitchen look drab. If cabinets are keeping your kitchen from looking great, consider an upgrade. You can switch out your old cabinets for trendy dark washed cabinets with plenty of storage space to give your kitchen a warm and modern look. If you have bold and adventurous style, opt for cabinets with a pop of color to give your kitchen an unexpected fun flair.
Granite Countertops 
Older homes or starter homes often come equipped with cheap-feeling white plastic countertops. These tend to stain over the course of time, and they usually don't hold up well to hot surfaces being placed on them. To give your kitchen a luxurious new look, go for classic granite countertops. Although these are often considered a splurge, it's easier than you might imagine to find affordable granite countertops.
Double Ovens —I'd love one of these someday!
If you have a large family or you simply love to cook extravagant meals, investing in double ovens is a great choice. You'll get more space to cook several courses, leading to more food cooked in less time. This upgrade is ideal for homeowners who love to host parties on a regular basis.
Flooring 
Laminate floorings are common in older kitchens, but if you're ready to give your kitchen a facelift, replacing the flooring is a wonderful way to tie the kitchen together. There are several different options for kitchen flooring, including tile and wood. Tile comes in a variety of different colors, so you can choose the option that reflects your unique style and complements the rest of the kitchen.
Lighting
Good lighting in the kitchen is important in making the room look spacious and inviting. Lighting can be improved in a number of ways, including upgraded kitchen windows and recessed lighting over the sink and island. There are countless examples of creative lighting options to be found in home improvement magazines and on Pinterest, so spend some time browsing for inspiration before deciding what kind of lighting you'd like to have.