I am a Step2 Ambassador and am partnering with Step2 for a review on the Sweetheart Playhouse; an item that our family picked out. We received our Sweetheart Playhouse in exchange for my review and honest opinion.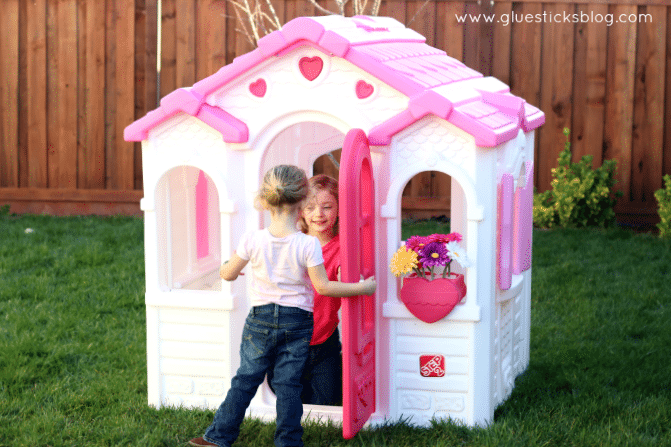 All sisters need a place to play, pretend, and tell sister secrets.  We've had many in our home: a princess tent, a blanket fort, a playhouse under a table, and even a big appliance box. What matters most is that it is a place where they can enjoy spending time together.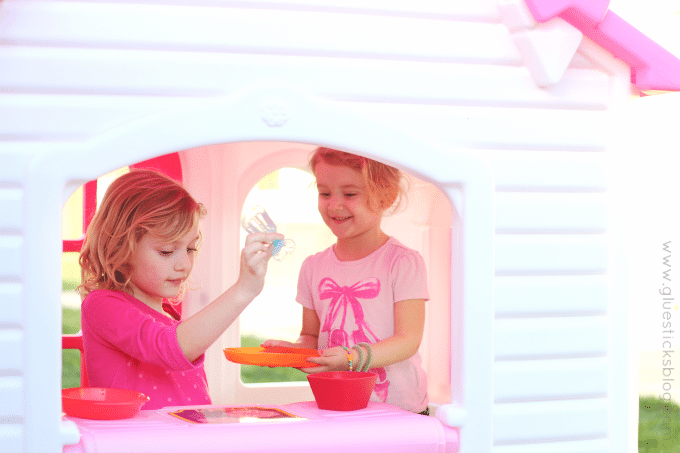 Our girls are the very best of friends. They laugh, they hug, they taddle on eachother and they love playing together. We wanted a fun outdoor play area for all of the sunny days we get here in California.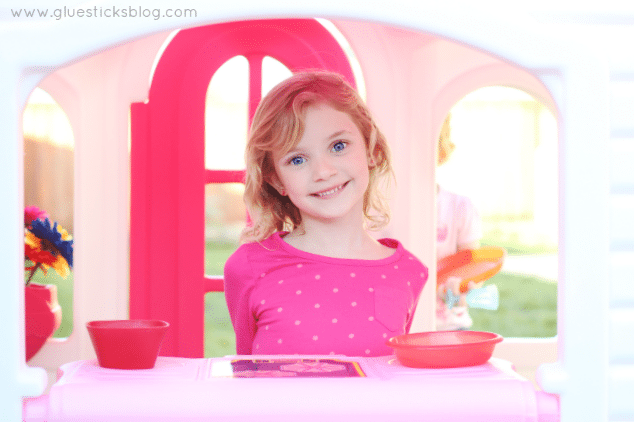 We even let them help with the process of choosing the perfect playhouse. Is it any wonder they chose the Sweetheart Playhouse from Step2?! The hearts! The pink-ness! The darling realistic features! It was love at first sight. They asked me almost daily if the mail man was going to bring their playhouse that day, and he finally did!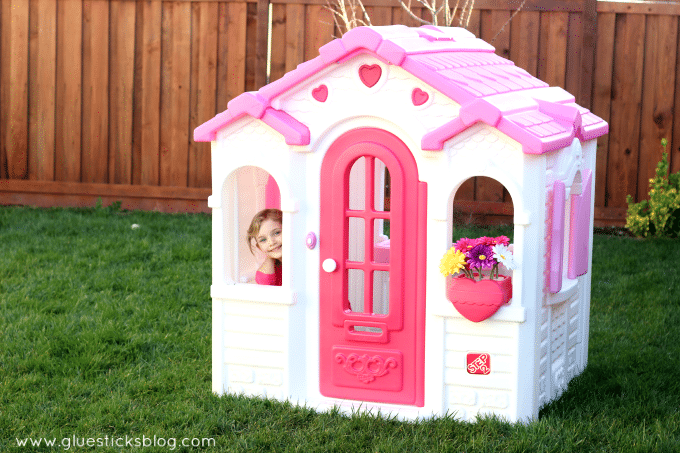 Come on in! We'd love to show you around.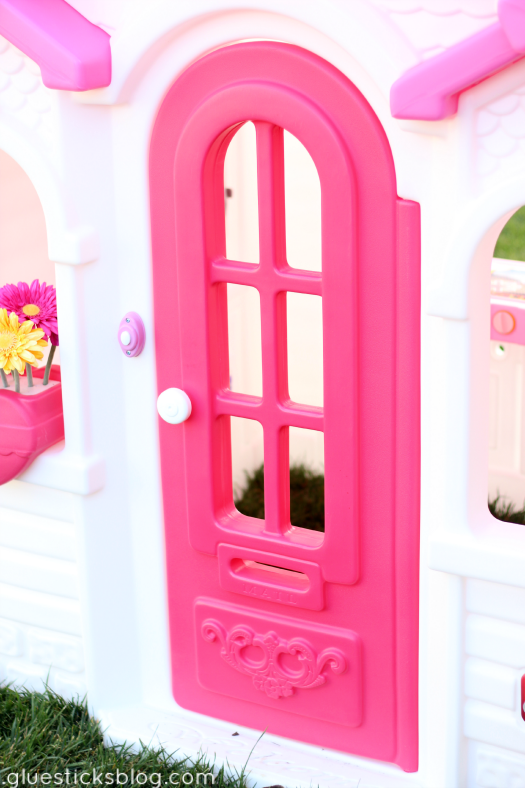 There are so many sweet features that make this playhouse stand out. This darling door has a working doorbell and mail slot.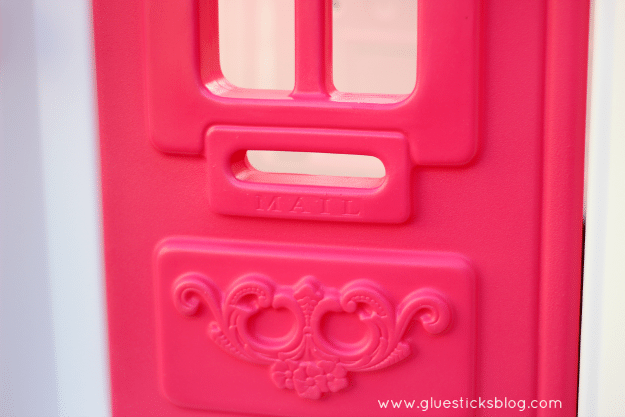 Perfect for delivering notes and messages.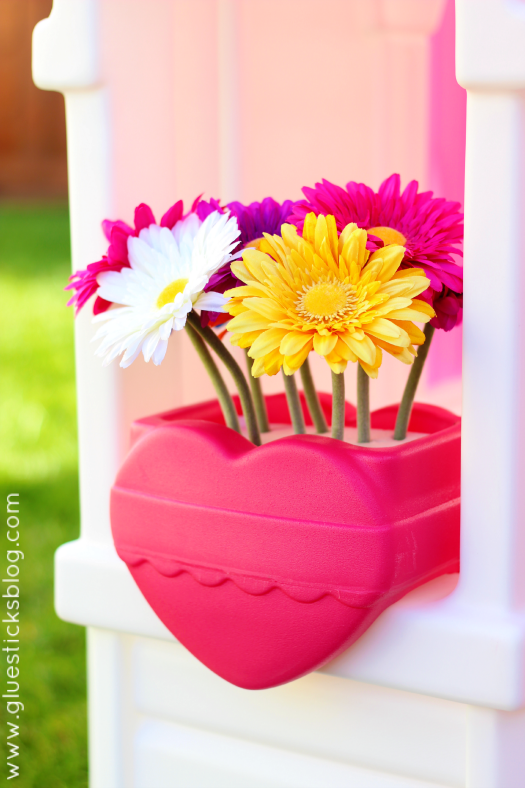 How many playhouses come with a flower box? This is their absolute favorite thing about the playhouse. Hands down. We placed a small piece of styrofoam inside and bought a bunch of gerber daisies from the craft store. I used a pencil to poke holes in the styrofoam so that the girls can take the flowers in and out and rearrange to their little heart's content.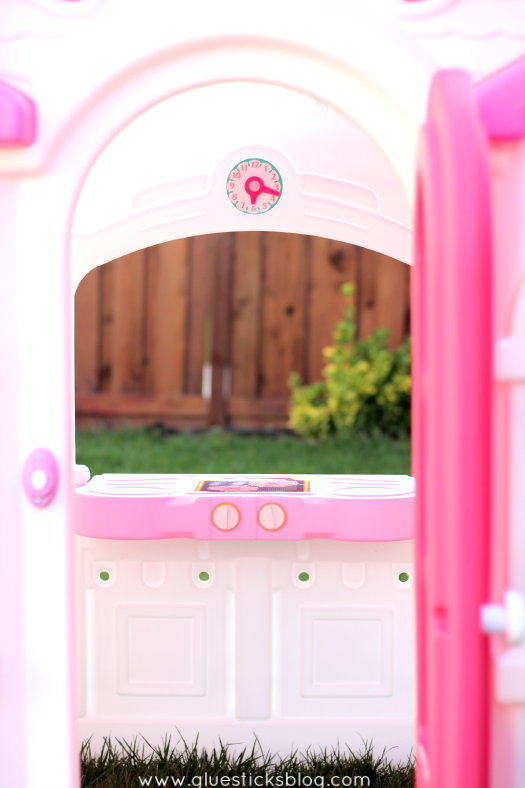 From the clock (with moving hands) to the stained glass window decal inside, the heart detailing on the outside to the double sided folding work surface, this playhouse is loaded.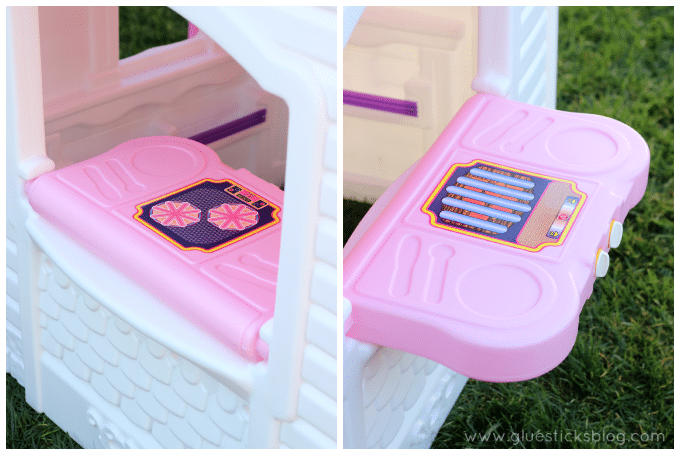 One side is a cook top and the other side is a grill!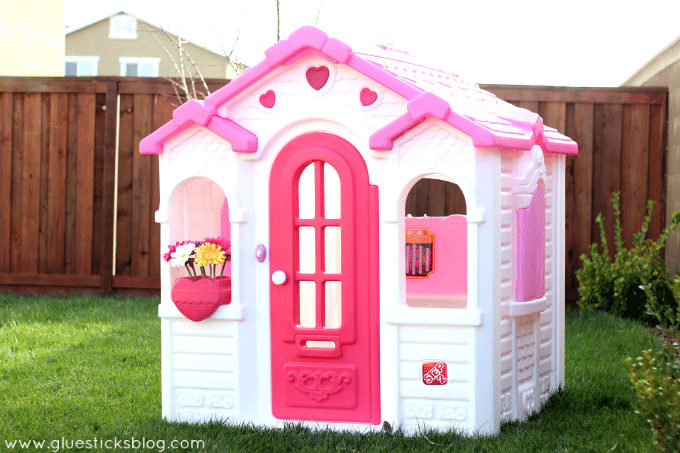 I can't help but smile every time I see them inside this gingerbread style cottage. It's as if Step2 interviewed my girls and designed it just for them. The bright colors, windows, and sky light make it such a cheerful place to play.
The color scheme on the Sweetheart Playhouse has been recently updated. I love the simplicity of the shades of pink. It is perfect for children 2 and up, and can easily accommodate several children. It was taller than I thought it would be, which is great for Kaylee who is 6 years old! It retails for $369.99.
Now here's the sweetest part of this post. Are you ready?? 
Giveaway CLOSED.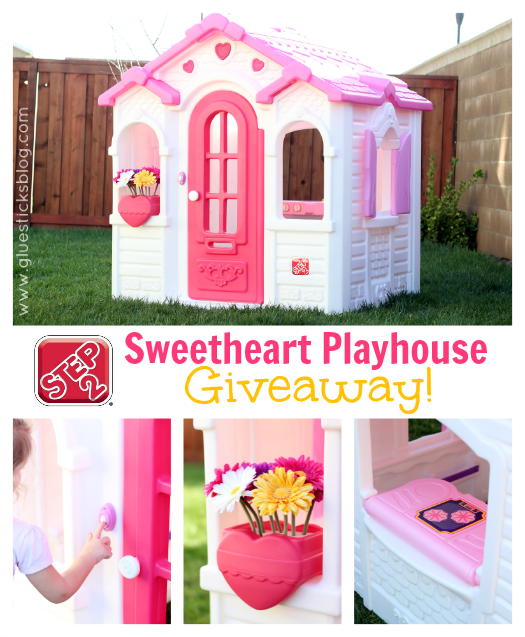 Step2 is generously giving away a Sweetheart Playhouse to one of you! Can you imagine having one of these beauties show up to your home? The excitement and squeals as you set it up and add all of the pretty details? Take it from us, it is a sweet sight!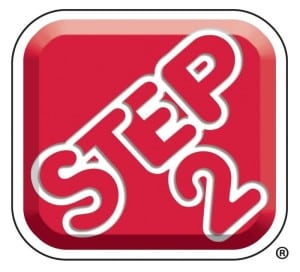 Enter below! I can't wait to send the e-mail notification to the winner. What an exciting day that will be! Giveaway open to residents in the 48 contiguous US states.