This blog post was sponsored by FCA US, LLC but the opinions are completely my own based on my experience.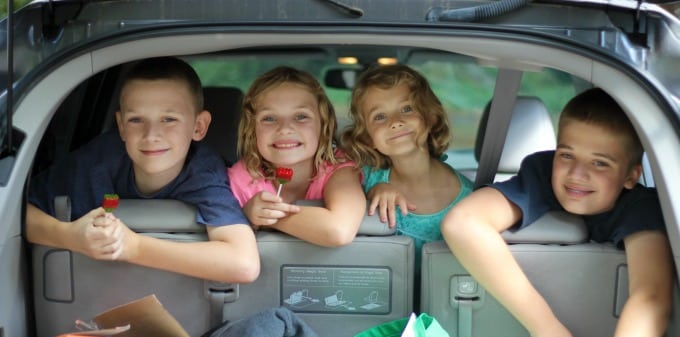 When we found out that we were expecting our first baby in 2003 we decided that it was time for a more reliable family vehicle. We knew one thing for certain— We would NEVER be minivan owners, so we purchased a brand new full size truck with an extended cab that could easily sit 6 people. We scoffed at minivans for years, feeling like those who drove them settled. I LOVED my truck.
Years passed and our reliable truck was still going strong. It was awesome, but in 2011 when our 4th child was born, it dawned on me that our 6 passenger truck, wasn't really a 6 passenger truck. The front middle seat only had a lap belt. So that meant that one of our children would have to sit there anytime we went someplace as a family, or I would have to sit there in between my husband and a child sitting on the passenger side in the front. It was legal, but we worried about the safety aspects. We decided that it was time to look for a new family vehicle. One with storage, ample seating, and decent gas mileage.
We immediately looked at full size SUV's, but the seating arrangements weren't very convenient, and I had kind of decided that it would be nicer to drive something smaller. That was when we realized that the only vehicle that had EVERYTHING on our wish list was a minivan. Dun, Dun, Dun.
Decent gas mileage, seats that could be configured into several arrangements, plenty of storage, plenty of seating, comfort, and a smooth ride.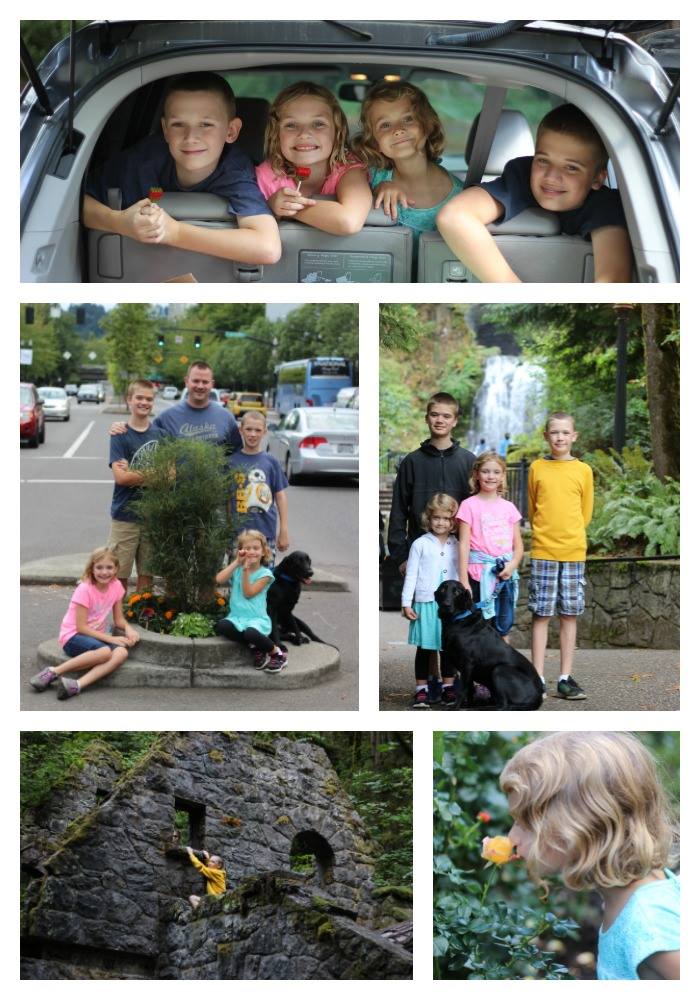 Two years ago we finally bullet and bought a brand new minivan. It was love at first sight, I tell you. Gone were the thoughts that those who purchased minivans had "settled". These bad boys had come a long way through the years. It had absolutely everything I wanted in a vehicle and I actually enjoyed driving it!
Family road trips were instantly more comfortable. It didn't feel like the kids were screaming in our ears anymore because there was finally space between our seats and theirs. I can't imagine getting rid of our van.
We've gone all over the place and find ourselves taking more trips as a family because of the van and the simplicity and comfort it offers.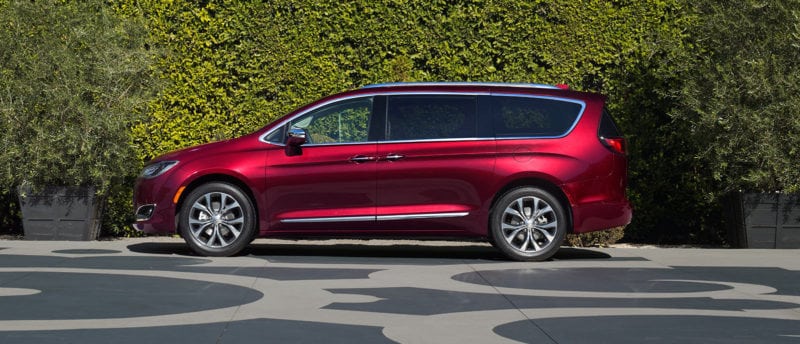 We recently checked out the new
2017 Chrysler Pacifica- Family Miniva
n. You know, the one that Jim Gaffigan drives. Did you know that minivans can get 80 mpg? Yeah, I didn't either, but the new 2017 Chrysler Pacifica hybrid can. Holy smokes.
It's funny how the features that I notice first aren't the same as the ones my kids notice.
Convo with my daughter:
"What do you like best about this minivan?"
"Ooo, I like the color! And the video games! You can watch movies too!"
Meanwhile, I'm drooling over the stow-and go-seating, parallel park assist, stow-and-go vacuum, and blind spot warning.
We all know that the best part of the school year for our kids are the field trips that they occasionally get to go on. Who doesn't love a field trip? Field Trips are the new Test Drive. Going to the dealership is not the highlight of everyone's day, but the #Pacifikids are changing everything!
The first thing you need to is fill out a permission slip. It's as easy as 1-2-3.
The Pacifikids will read every submission and choose their favorite ideas and 3 lucky families will win their field trip experience with the All-New Chrysler Pacifica!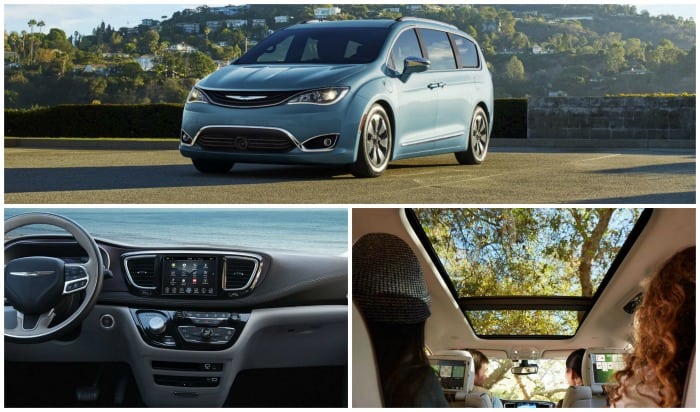 Starting October 10 through October 26 you can visit
ThePacifikids.com site
and apply to win a field trip with the Pacifica.
From November 12-18, vote for your favorite Pacifikids #FieldTrip and you'll be entered for a chance to win a free Pacifica!
Check out the features and tell me that you wouldn't want to go on a field trip to test drive it too!
1. The Quietest vehicle in its class
2. Stow n' Go seating
a. With an assist feature
3. Stow n' Vac
4. Lift Gate
5. uConnect Theater System
6. 8 Passenger Seating
7. Hybrid & MPG Efficiency
a. It's the world's first and only Hybrid Minivan with 80 MPG!
8. Stow Assist
9. Tri-Pane Panoramic Sunroof
10. Hands Free Sliding Doors
11. Handsfree 'Just Swipe Your Foot' lift gate
12. Easy Tilt Seats for 3rd row access
13. Adaptive Cruise Control with Stop
14. 360 Surround View Camera
15. Parallel, Perpendicular & Rear Park Assist
16. Blind Spot Warning with Rear Cross Path Detection
17. Forward Collision Warning with Brake Assist
18. Lane Departure Warning with Lane Keep Assist
19. 20" wheels
20. Rotary Style E-Shift
What is your favorite feature? If I haven't sold you on becoming a minivan family by now you will just have to go test drive one in person! 
This blog post was sponsored by FCA US, LLC but the opinions are completely my own based on my experience.