I was asked to participate in Evite's #EviteBabyTrends series. Although I have been
compensated, all views are my own.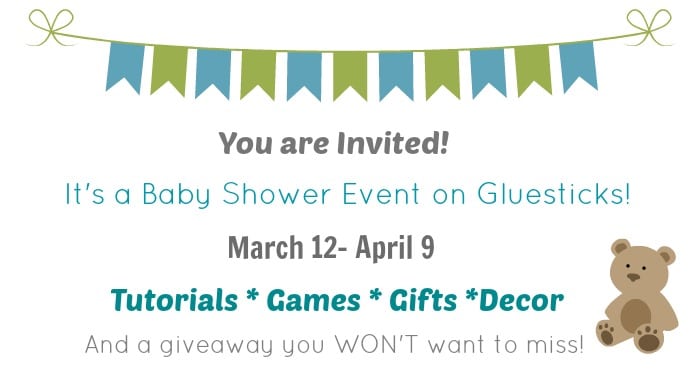 Has there been a baby boom among your family and friends? There has in mine! I became an aunt again just last week to a darling nephew and all sorts of friends are expecting right now. What a wonderful thing! As we were driving in the car the other day my 5 year old asked, "So, where do babies come from?" Without missing a beat, my 10 year old said, "They come when they are supposed to. When Heavenly Father sends one down. In the springtime." I thought that answer was good enough to buy me some more time before really going into the gist of it. After all, baby animals often come in the springtime, so that got me thinking that it might be fun to do a springtime baby shower event here on Gluesticks!
I have a fun round up post of homemade baby shower gifts coming up, along with a couple of new tutorials that I've been wanting to share! I've also teamed up with some wonderful companies for some sponsored posts, coupons for you, and an amazing giveaway on March 24th that you won't want to miss! Hint: this company was recently featured on "Shark Tank". So be sure to check back every week from now until April 9th for fun baby shower and gift ideas!
I can't remember the last time I was invited to a baby shower that didn't ask me to bring an extra pack of diapers along with a gift, or in lieu of a gift, or for entry into a raffle. Diapers are the #1 gift for a new baby. They are also a main supply for baby showers, ie: games, diaper cakes, etc.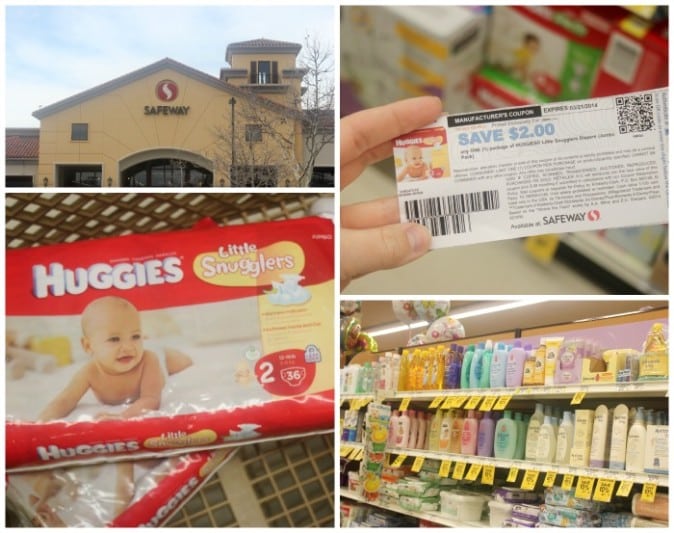 I made a quick stop at Safeway to redeem these coupons. That made each jumbo pack of Huggies diapers $7.99 and a box of Huggies Natural Care Wipes for $1.49. Score! The baby care aisle was stocked with lots of goodies, perfect for putting together a baby care package or for use in a baby shower game (post coming soon). I like shopping at this Safeway because it is new and clean and the staff is so helpful and friendly, But the biggest reason is that there are always many checkout lines open. That's a big one for me since nothing irritates me more than going to a store with 20 checkout lanes and only 2 are open 😉
Now that I have all of my supplies, I'm set to get started on some fun tutorials and my baby shower table-scape! Be sure to check back in and be a part of this fun series!
 For more baby shower ideas, visit evite.com!