Adjusting to middle school can be a bit stressful! Here are some middle school back to school tips and tricks to help teens adjust to switching classes and using a locker. This post has been sponsored by Five Star® School Supplies. All thoughts and opinions are my own.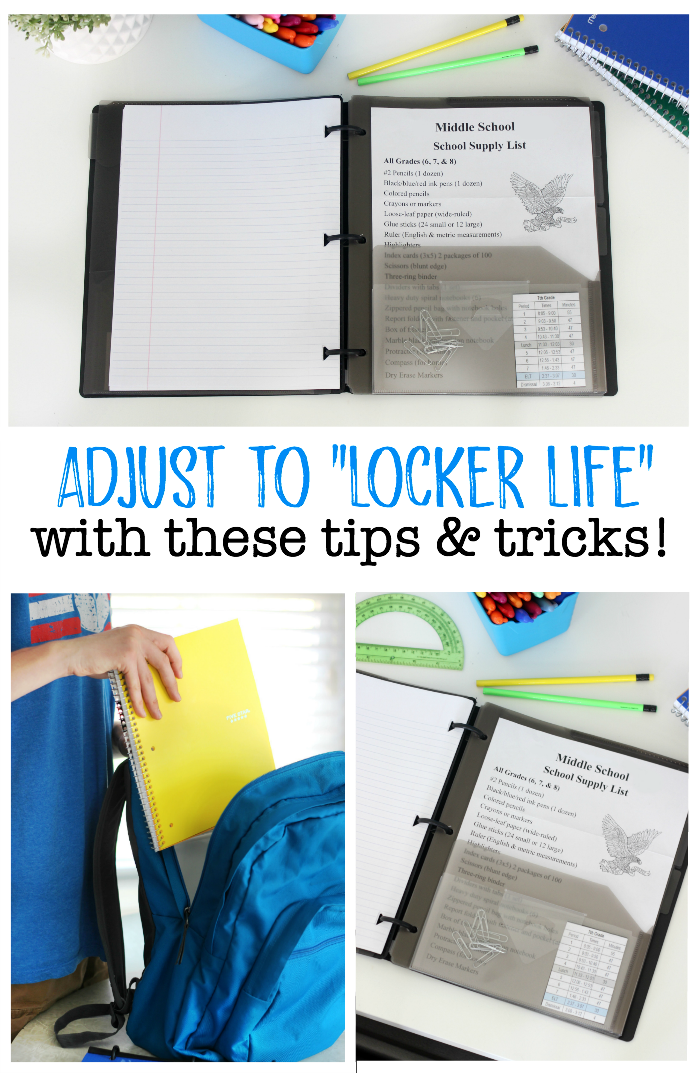 When we moved from California to Virginia, the boys left their friends and school behind and started over completely. My heart really went out to them. It isn't easy moving across the country and leaving your friends behind. ESPECIALLY during your teen years. And they did things a lot differently out here in Virginia.
The schools in California didn't use lockers. The ones here in Virginia did. The school in California had 400 students. The middle school here had 1650 students. The classes in California were basic grade 6, 7, and 8th grade classes. The classes in Virginia were split by levels: basic, honors, and gifted. They were both dreading the first day of school, and I didn't blame them!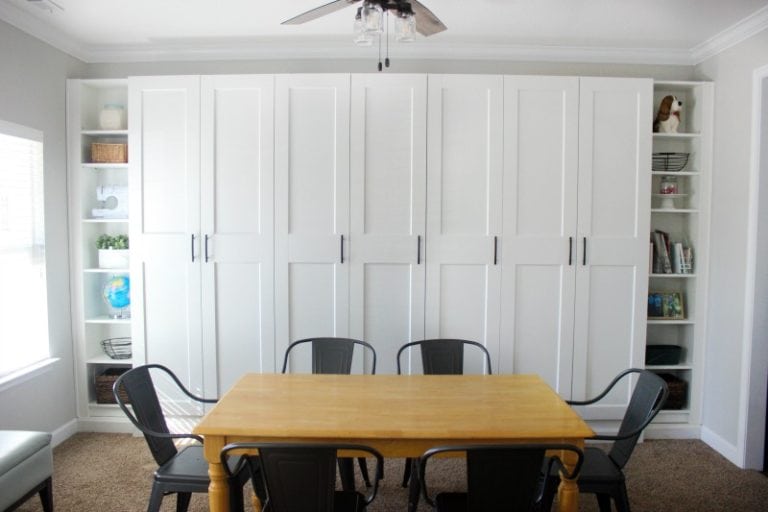 Knowing that their first year would challenge both of them academically, we did everything that we could to prepare them and alleviate stress. When we renovated our front room, we made it a priority to have a homework area for the kids. It is in the front of the house, away from the living room and kitchen. A quiet place to study and get work done. Behind those doors is everything they might need to complete their school assignments: pencils, markers, pens, glue sticks, colored pencils, paper clips. You name it, they have it.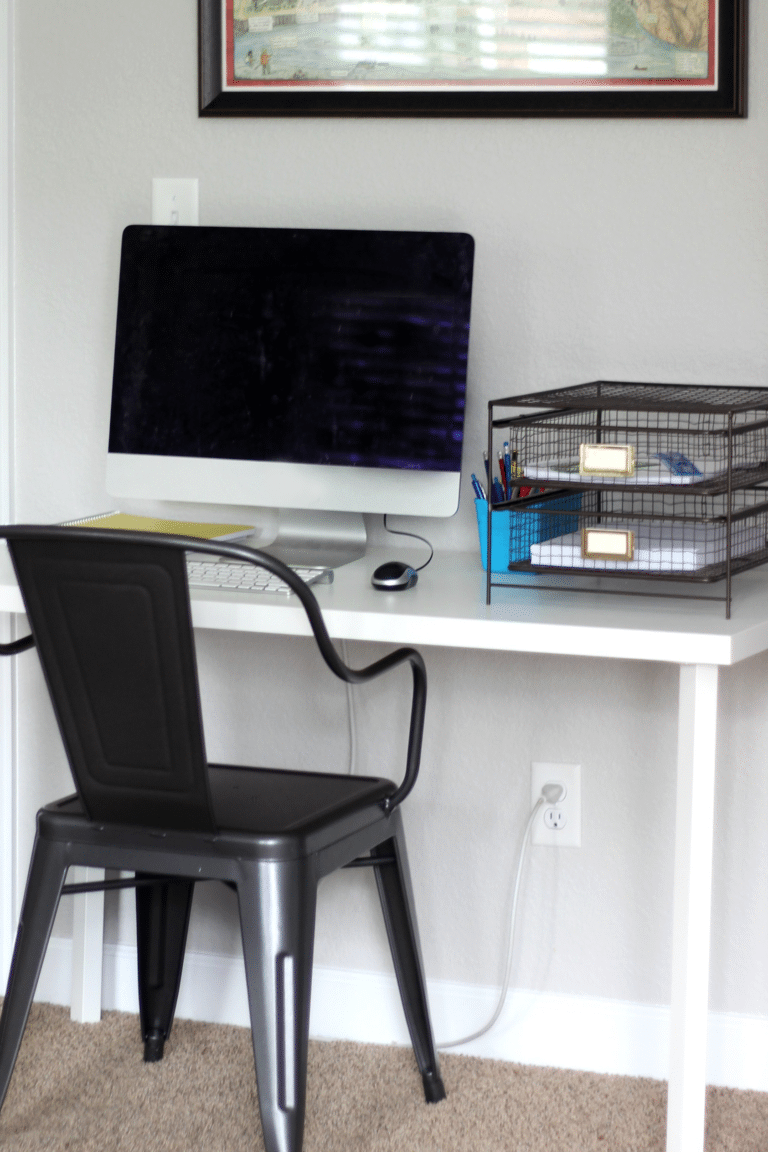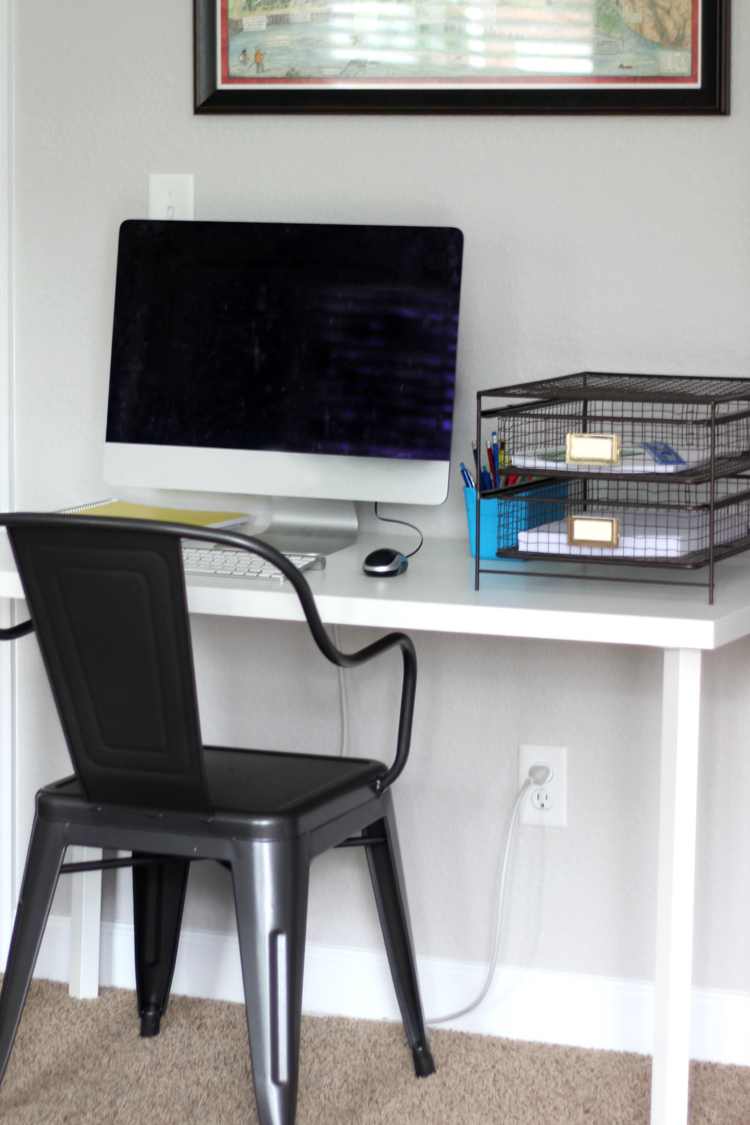 We also set up a workstation for all of the online assignments they would need to complete. I stocked the wire drawers with Five Star® College Ruled/Wide Ruled Reinforced Filler Paper. This filler paper is great for the middle school years since it has strong reinforcement tape around the binder holes and resists tearing. I also filled the drawers with copy paper, and office supplies.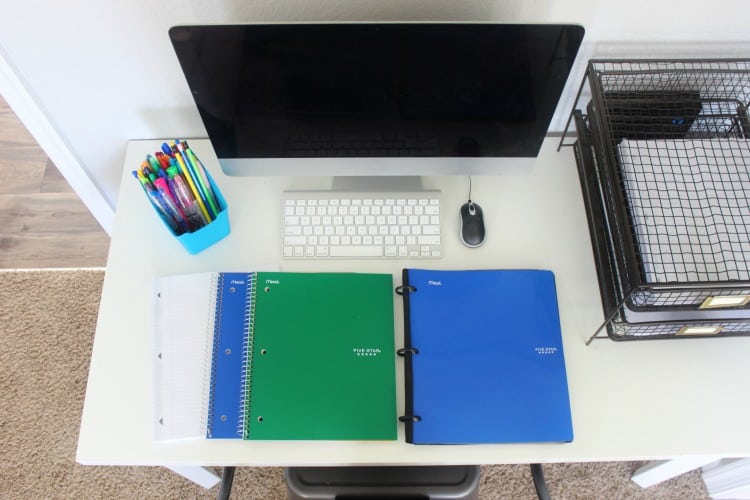 After the homework station was complete, it was time to get their backpacks and lockers school-ready.  These years are tough on teens. Physically, emotionally, and academically. Five Star® gets this and aims to be an ally by providing products to bring out #StrengthNotStress.
Shopping to prep for middle school backpacks and lockers can be more affordable, too. SAVE $1.00 on any two (2) FIVE STAR® products, including Student Planning.

We learned a thing or two about locker life last year that made back-to-school shopping a lot easier this year!
Middle School Back to School Tips
1. Navigating school with a locker.
When we went to Open House, the staff let us know of their strict no-backpack policy because each student has a locker. The students are to leave their backpacks in their locker all day, and are required to visit their locker in between classes to get supplies. Backpacks were not permitted in any classroom because they take up a lot of foot space. This makes locker organization ESSENTIAL.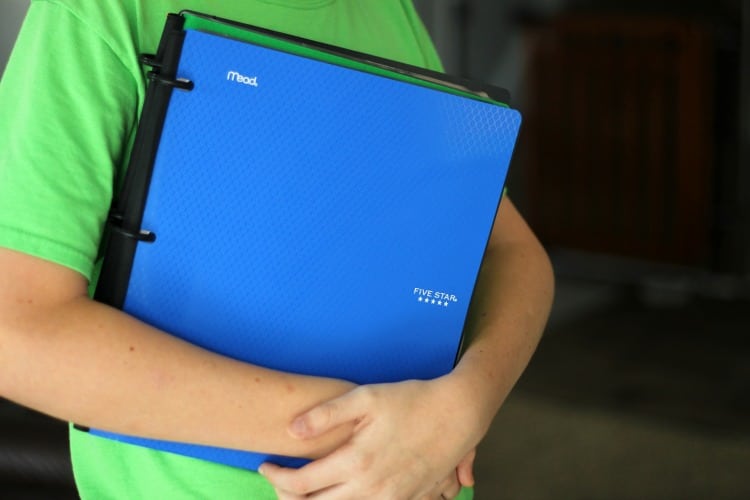 2. Smaller is better. Pack light for each class.
In the past, the boys each had a large binder with dividers because they couldn't fit a bunch of 1″ binders in their backpacks. With the introduction of lockers and the elimination of a backpack, it now made more sense to break up subjects and only bring what they needed for that class.
Most schools give the students two sets of textbooks: one to keep at school and one to leave at home. When it comes to homework, many assignments are online so our boys only have to bring home their class notebooks.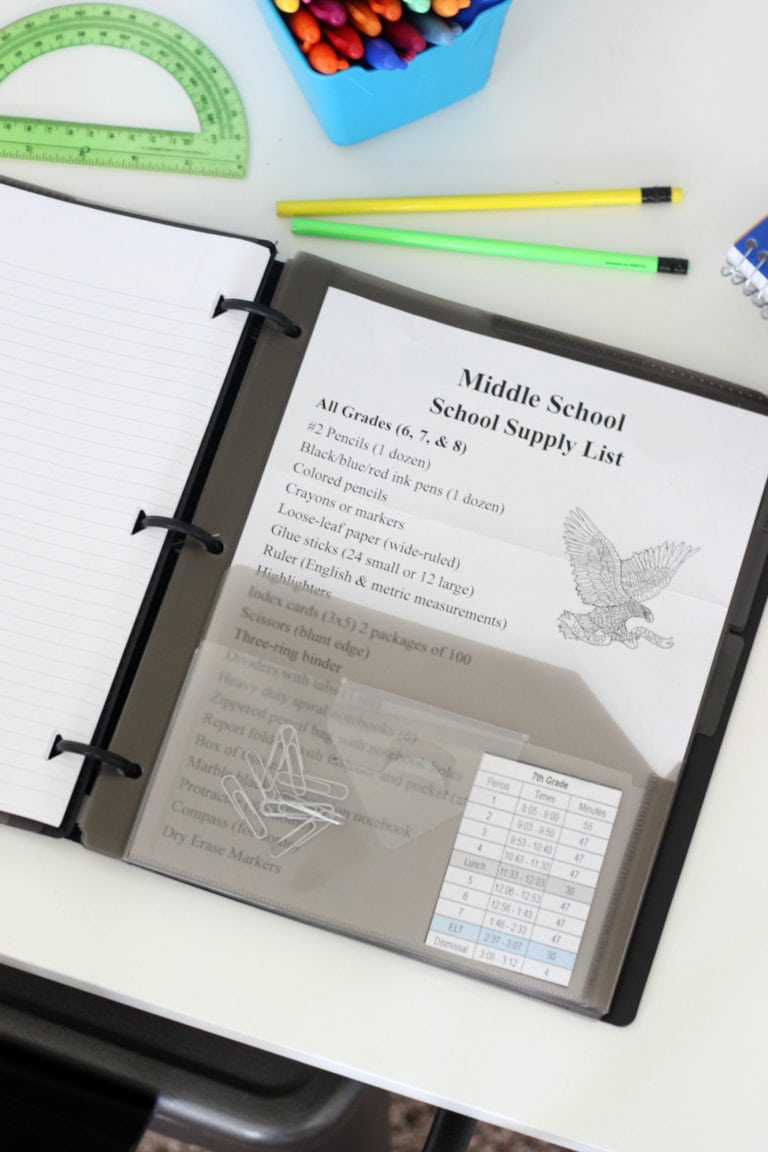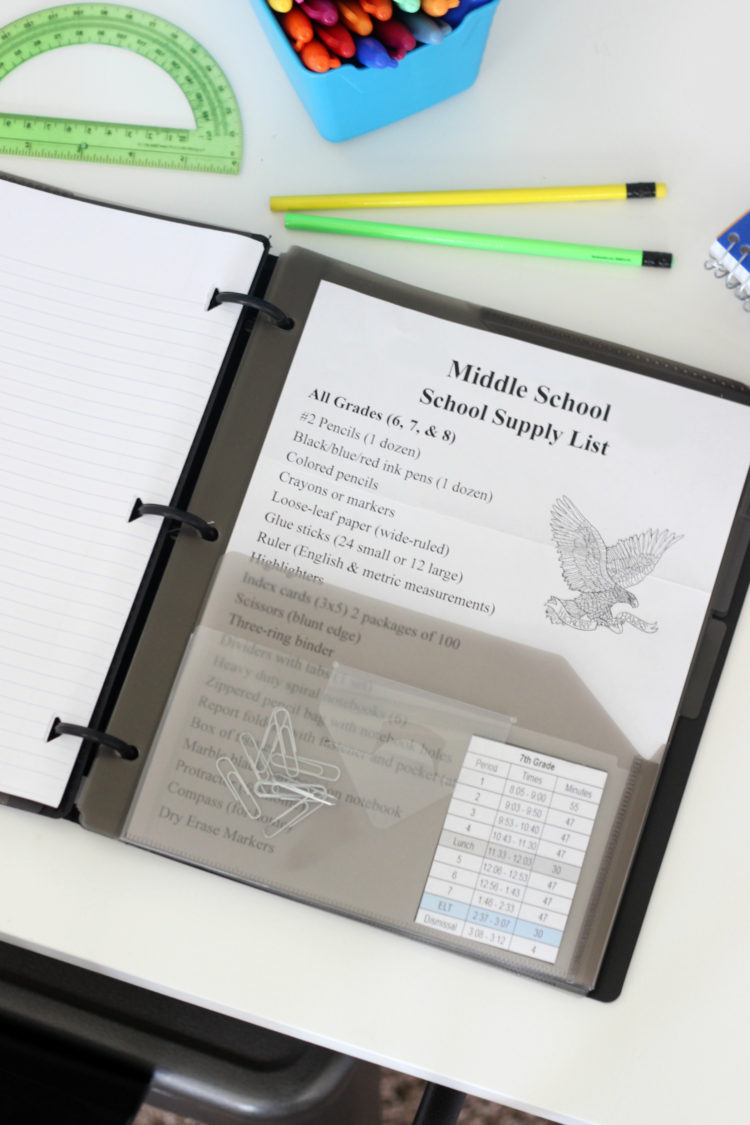 We switched to using only 1″ binders. I really like the Five Star Flex® Hybrid NoteBinder®. It lays flat like a notebook, but has the functionality of a binder – especially with those durable TechLock® rings! The Five Star Flex® is flexible and comes with pocket providers.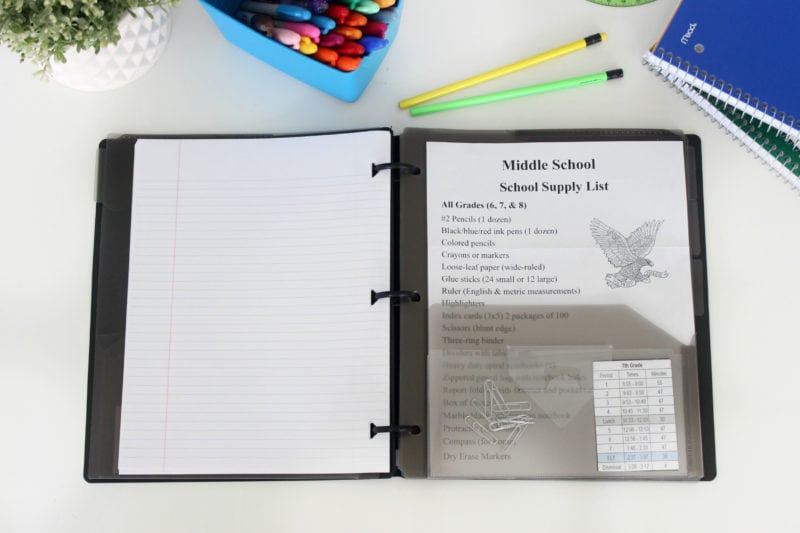 It also comes with reinforced filler paper. Most binders are looking a bit worse for the wear and need to be replaced mid-year, but this one will last the entire school year. I bought these for both of the boys to use this year for any class that required a binder, in a variety of colors.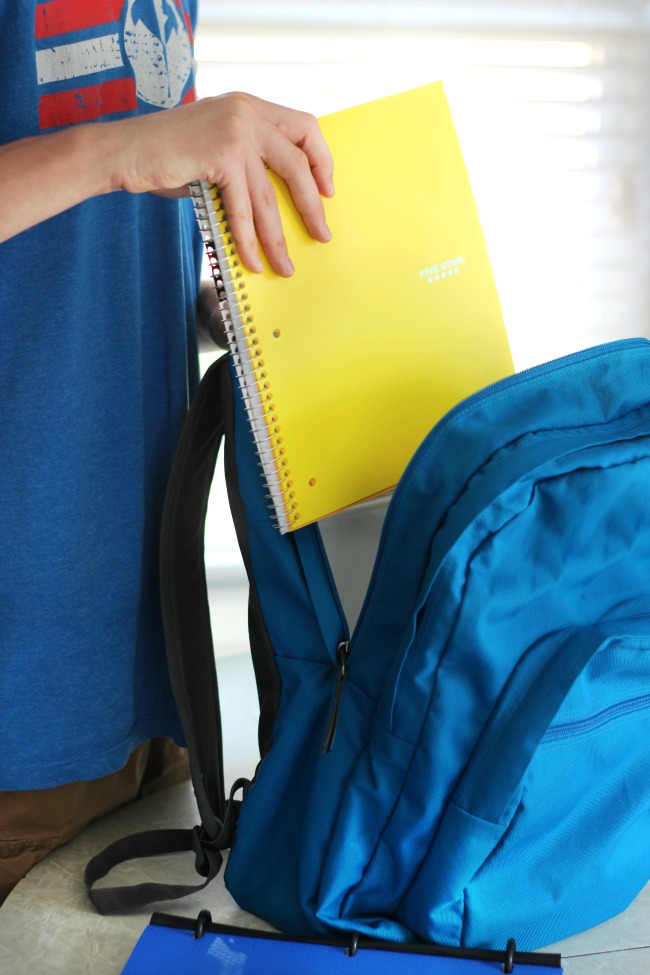 When they were in elementary school, the $.25 notebooks that go on sale during the back-to-school season were fabulous. They sat in their desk all day and worked great. In middle school, they don't seem to hold up as well. They move back and forth from school and home and really take a beating.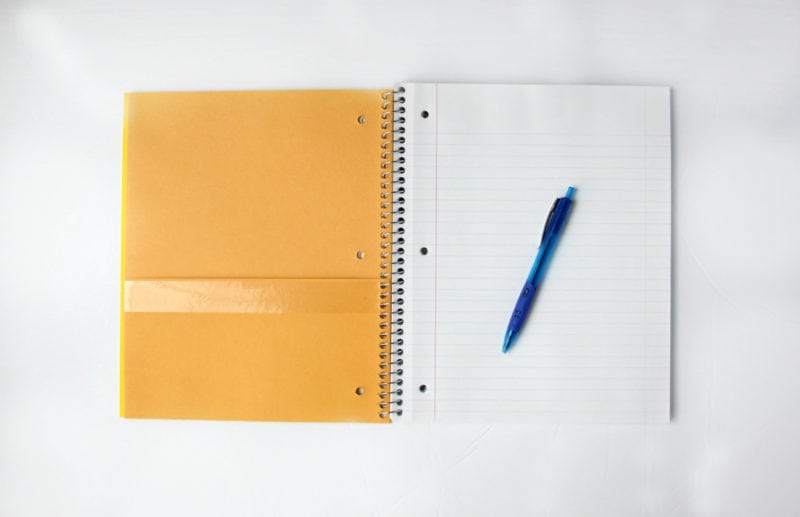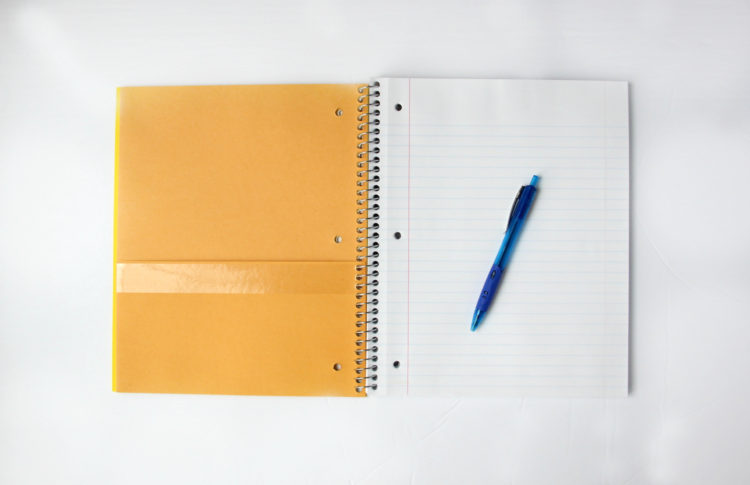 For middle school, I switched to buying the Five Star® College Ruled/Wide Ruled Notebooks for each of the boys. I purchased several for each of them in a variety of colors. They come in wide ruled and college ruled. Each notebook comes with spiral lock covers to prevent snags, a reinforced divider with 2 pockets, a durable cover, and easy-tear pages. Having a pocket in each notebook is so helpful for keeping track of loose papers as they travel from the classroom to their locker and then home.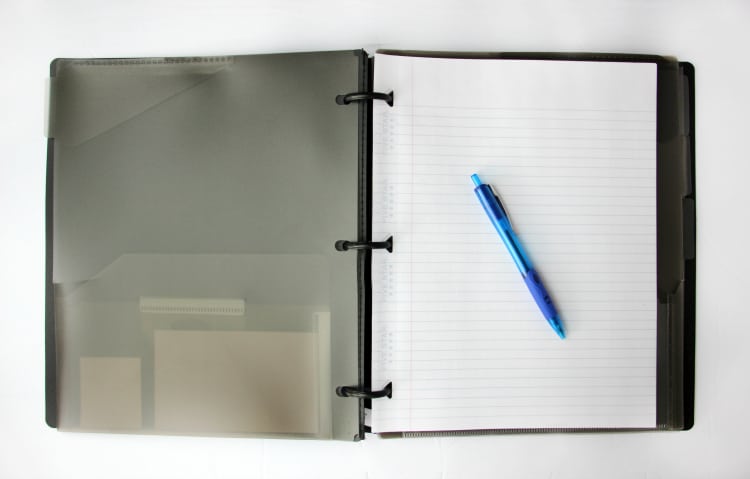 3. Upgrade to reinforced filler paper for the middle school years.
Do you remember using those binder paper reinforcement stickers in middle school? I do! I kept a little box of them in my backpack to repair filler paper that ripped out of my 3-hole binder. My boys didn't inherit my organizational tendencies. They don't find the same joy that I did of organizing my school binder on a weekly basis and making sure everything looked pristine.
They are happy shoving ripped binder paper right back into its spot without repairing the holes. When I find loose papers on the ground, I assume they are trash, and my first thought it to toss them out. Sigh.
NOT THIS YEAR. I purchased Five Star® College Ruled Reinforced Filler Paper that will last all year long. They might not care about binder organization, but I do. Yes, this paper is more expensive than filler paper without reinforced holes, but it's worth it for these years when they are taking notes and needing pages to last all year. With its reinforced triangular holes, the paper will not rip out — no matter how many times they flip the pages back and forth.
4. Spend money on items that will last.
When Dallin first started kindergarten, we bought him a cute character backpack. It wore out mid-year and needed to be replaced. The price that I paid for 2 backpacks was more than the cost it would have been to buy him a nice backpack from the start. I purchased a sturdy backpack (he chose the color that he wanted) and he used it from first grade through 7th before WANTING (not needing) a new one. Spend your money on items that will last. Five Star® products will last the entire school year. Instead of replacing binders and filler paper, I can buy it once and be done.
5. Relax
As much as they both dreaded the first day of school, it came and went and they survived. They found their way around the campus, they memorized their locker combinations, they made friends and both excelled academically. Aaron even earned Student of the Year for his age group.
As we are preparing for this new school year, we are finding ourselves much more relaxed. We know what to expect, we have the right products to make locker life easier, and the boys are focusing on being able to see their friends more vs. worrying about their new class schedule.
Do your kids use lockers at school? What are your tips for keeping them organized?
You might also like…