This cute backyard car wash for kids is a fun way to splash around this spring and summer! Wash your toys, play with the water features and pretend to drive! I have partnered with the Step2 company for this post. This post contains affiliate links.
Looking for more fun activities for kids? Check out our homemade play doh, homemade noise (fart) putty, and our no mess sand box for kids!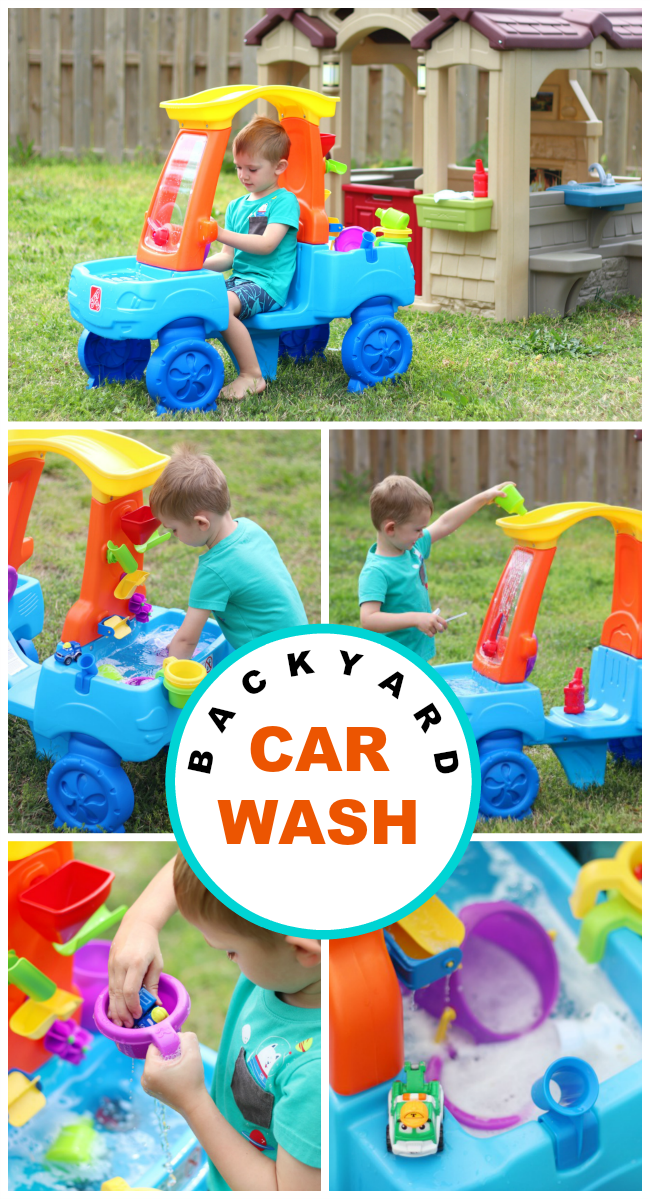 Mac's favorite place to be is in the backyard. He spends hours on the weekends following Derrick around and "helping". He's a hard little worker and loves feeling useful. When his new water table arrived he got right to work cleaning his toy trucks.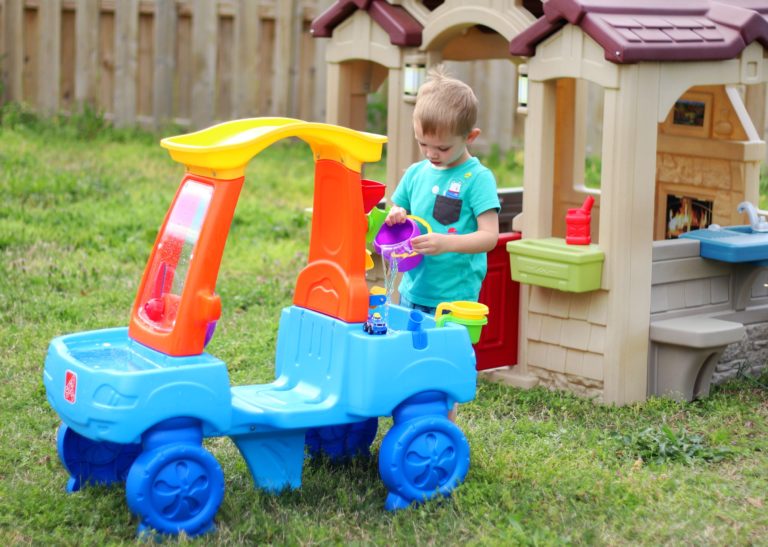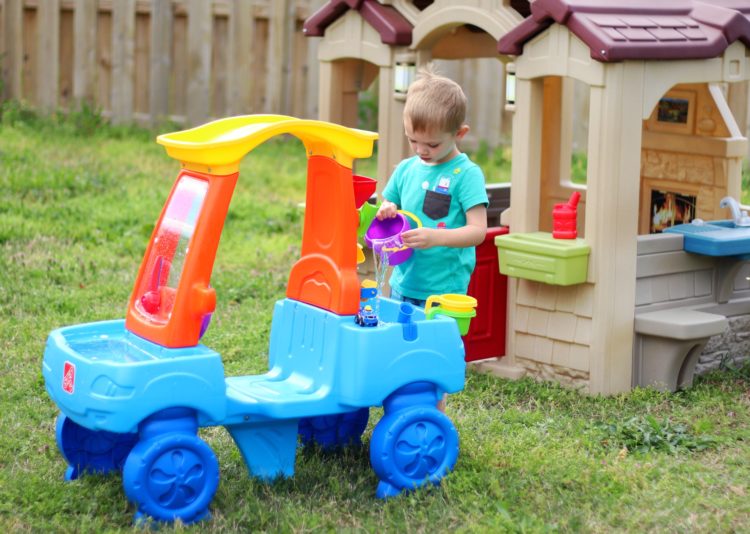 This Car Wash Splash Center from Step2 and is brand new. I know that so many parents are looking for fun and engaging activities for their kids right now, and this little truck is loaded with accessories and features to keep kids playing for hours. Keep reading to see how to win your own!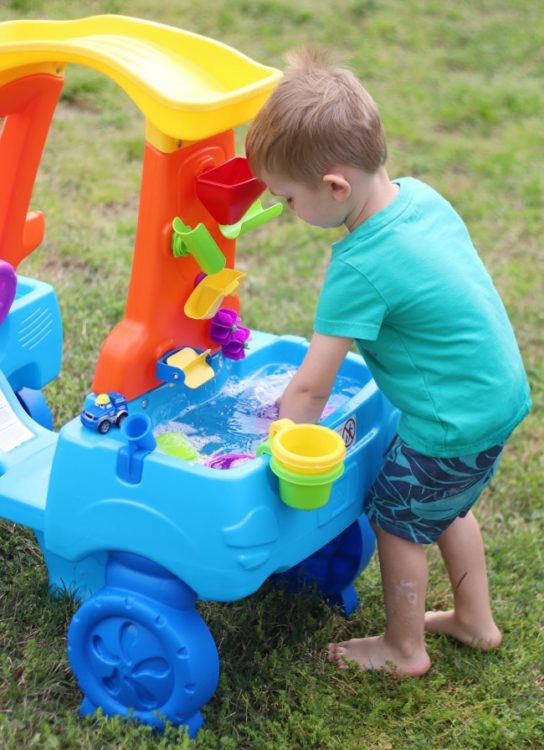 Backyard Car Wash For Kids
We've had quite a few Step2 toys in our home over the years and this Car Wash Splash Center is one of my FAVORITES. Mac basically freaked out as we set it up and he realized that it was a truck that he could sit in. I love how unique the concept is, that kids can sit in it, and that it has water features ALL OVER IT. The front, the top, and the back.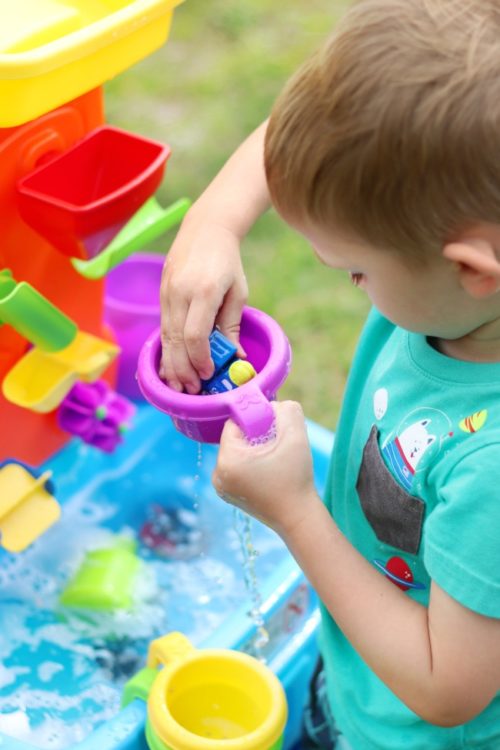 The back has a water tub with a plug. Perfect to fill with soapy water.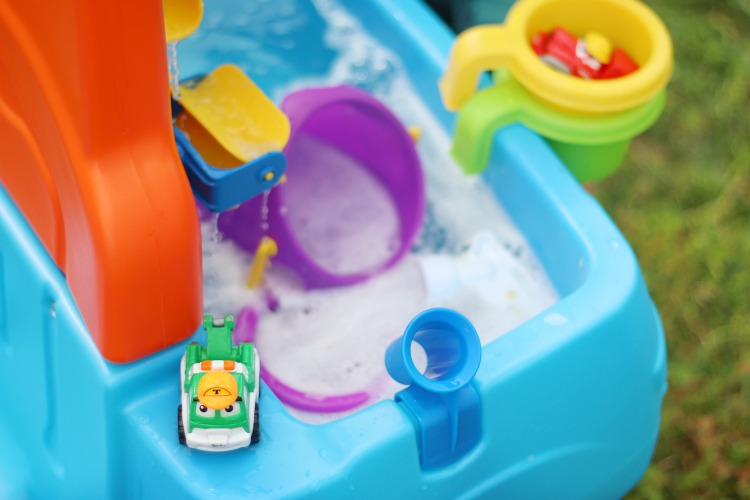 You'll find places to store your tiny cars and trucks, and it also includes quite a few water toys like a spray bottle, wash cloth, bucket, water cups and more.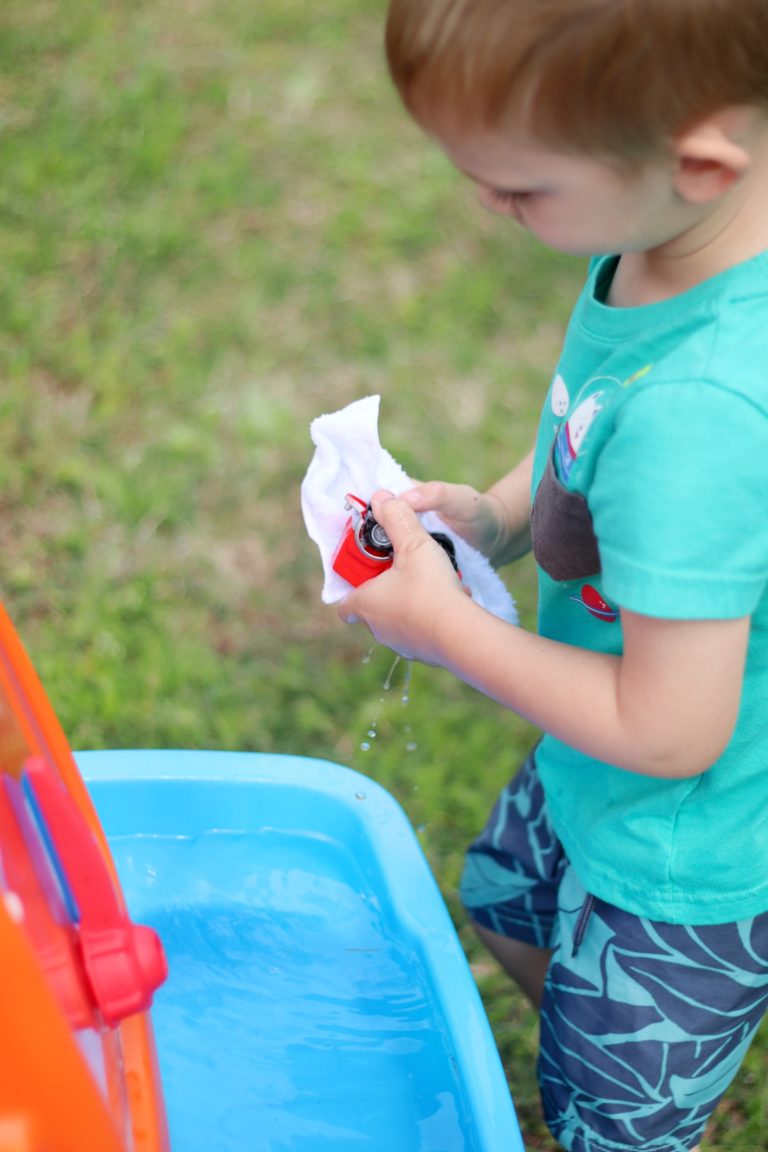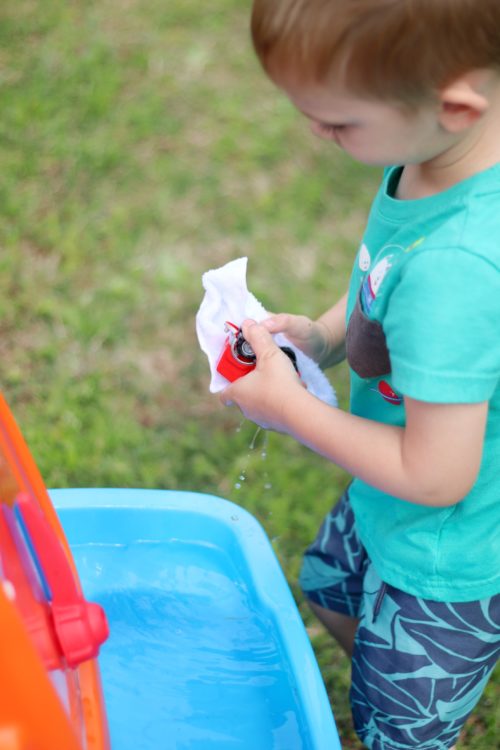 Mac liked drying off his trucks after giving them a rinse in the front water bin (which also has a plug).
See the yellow top? It's also a water feature! The water comes down the front and over the windshield which moves side to side when you turn the steering wheel. The water, when poured towards the back of the truck) falls down through a water feature wall that you can adjust to create different water tracks!
You can wash the water table truck itself, or wash your little cars and trucks. So many fun ways to use this little backyard car wash!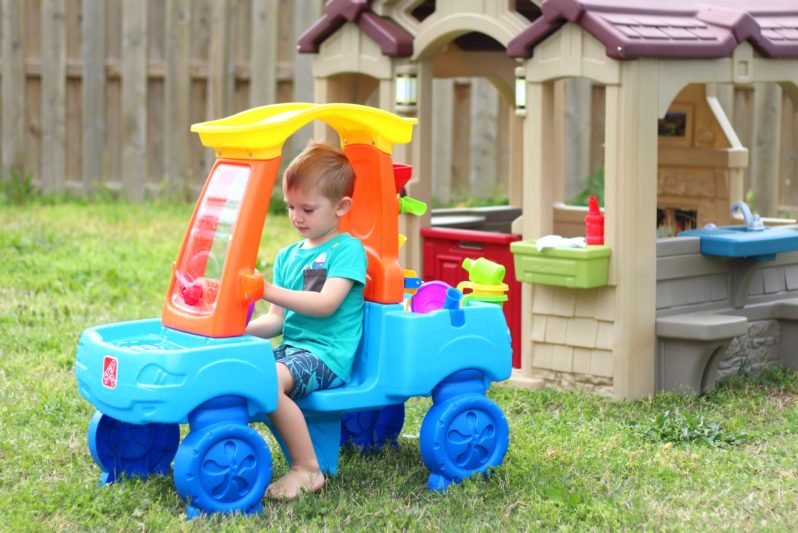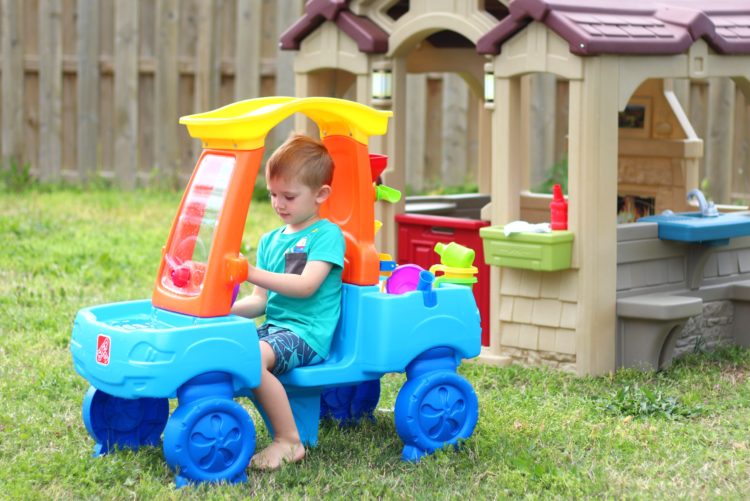 What have your kids been up to to stay busy during the quarantine? Leave a comment below!
::GIVEAWAY CLOSED::
More Water Activities for Kids
Sand and Water Sensory Activities
Colored Carnations Science Experiment
And here is a fun homemade car wash from Raising Whasians.