This shop has been compensated by Collective Bias, Inc. and its advertiser. All opinions are mine alone. #VTechBaby #CollectiveBias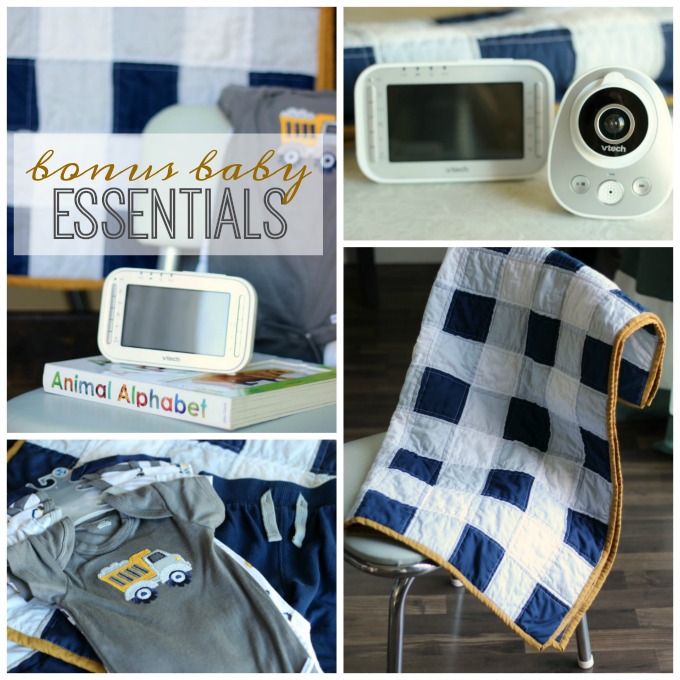 We are anxiously awaiting the arrival of our "bonus baby" in November. You know, the one that comes along when you are completely done having babies. After two boys, followed by two girls, all perfectly spaced 2-3 years apart, we felt like our family was perfect. Now, five years later we are starting over and expecting a baby boy! No longer will our family have the perfect symmetry it did before. This little boy is completely changing things up! Oddly enough, he wasn't a surprise, but a well thought out decision that we made after feeling like there was one more waiting to join our family.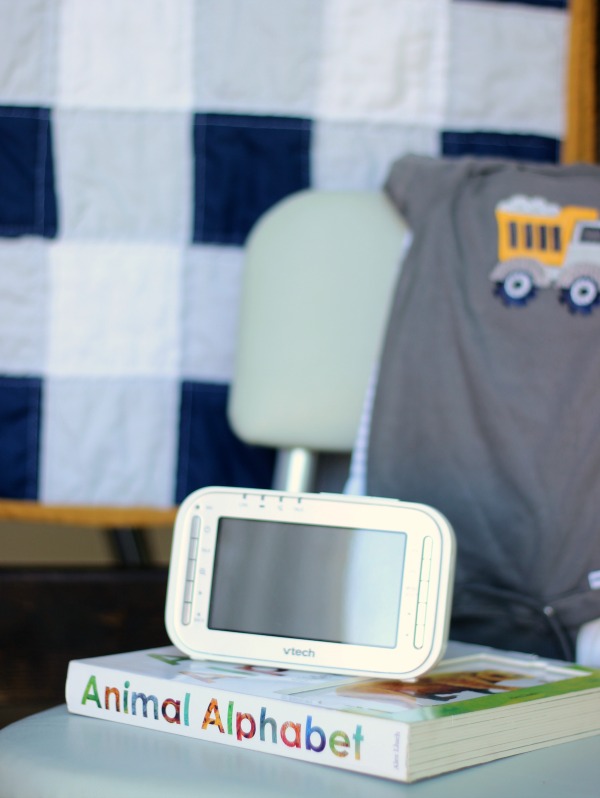 One thing I've learned after having 4 babies, doing the nursery thing, and completely stocking up ahead of time on baby items is that there are only a few things that you actually need BEFORE baby arrives. Everything else can wait. Since we got rid of everything a few years ago, here are some of the items that are topping my list as essentials to get us through the first couple of weeks: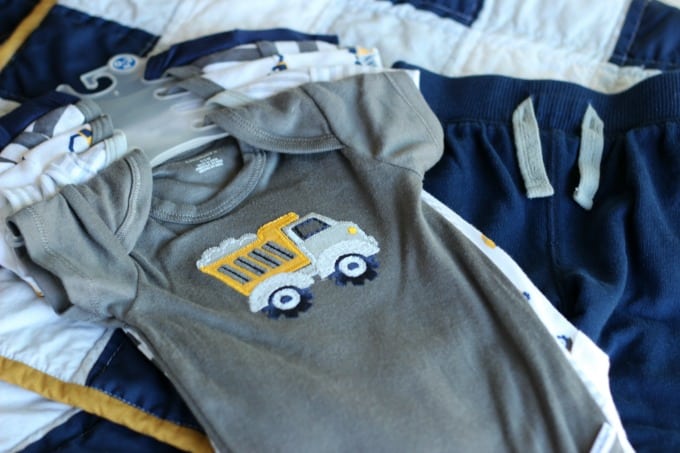 1.Onesies & Sleepers
. The girls and I had fun picking out a few packs of onesies. I also plan on getting a few sleep sacks as well. Since comfort and ease of diaper changes is key, and we will mostly be staying home those first couple of weeks, we will hold off on buying a bunch of little outfits, jeans, and other items for a while.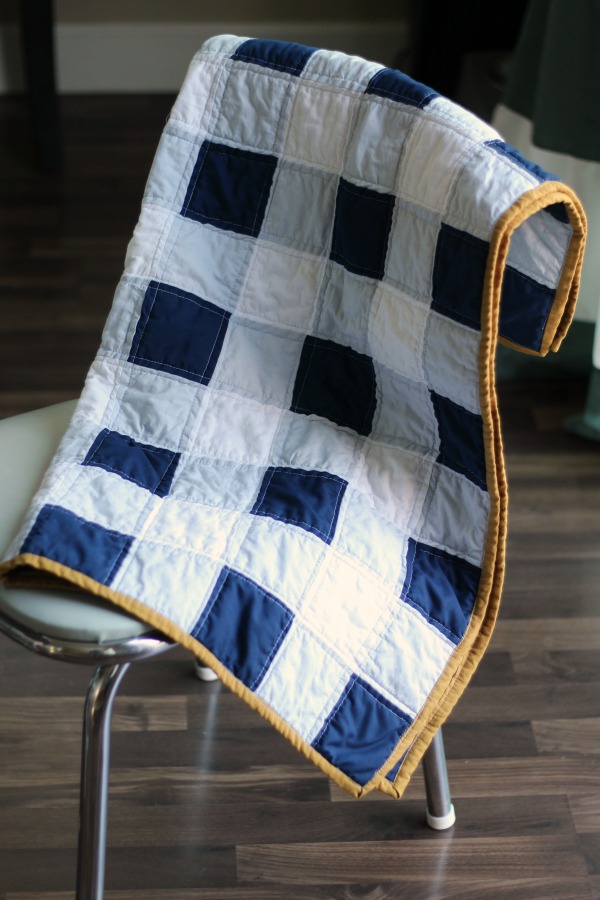 2. A New Baby Quilt.
We have stacks of quilts over here. 1: because I have an addiction. 2: because every baby deserves a new quilt of his/her own. I made this gingham quilt and am so happy with how it turned out. Just squares and straight line quilting and it came together in a couple of afternoons. My favorite part of quilting is pulling that new blanket out of the dryer. All crinkly, fresh, and ready for snuggling.
3. A New Car Seat  Obviously a car seat is essential when bringing baby home from the hospital. We have a couple that we are looking at. Nothing fancy, but ones with great reviews. Since it's been 5 years since our last baby, we decided to get a new one even though ours still has a little time before it expires.
4. Diapers & Wipes. (obviously)
5. Cloth Diapers for Burp Cloths One of the best tips we received when our first was born was to use cloth diapers for burp cloths. I've made cute burp clothes out of flannel, but they aren't as absorbant as the plain white, unfolded, burp cloths that you can get in packages of 10. You're welcome!
6. Pacifiers. All of mine have used a pacifier for varying lengths of time so I usually bring one to the hospital with me just in case.
7. A New Stroller. The stroller that we had was 13 years old! It was one of the best purchases we made and lasted us forever, but I'd like one that I can latch an infant seat inside of. Yeah, ours was so old that it wasn't an option then, ha!
8. Bassinet. We kept our crib for sentimental reasons so we are all set when baby moves out of our room, but for now, we are picking up a bassinet. The kind that slides up and partially into our bed. This will make night feedings so much easier.
9. Portable swing/chair. I picked up a portable rocker that doesn't take up much space, but will work great for letting me sneak a shower or make dinner downstairs.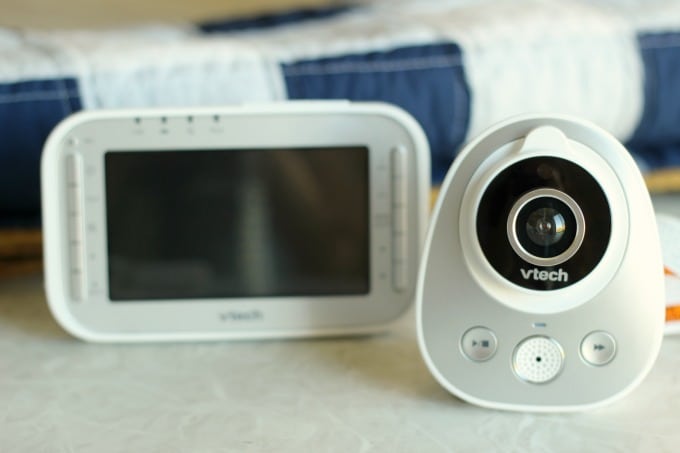 10. A VTech Baby Monitor.
The one we gave away a few years ago worked, and was sufficient back then, but my oh my how they have evolved!
When my brother and his wife had their baby girl a year ago I noticed that they had a video monitor in her room. It even had night vision. I was in awe. I remember thinking, "Um, where were those when I had babies?" I have a feeling they were around, but not to the point that they were affordable for the average mom and dad. Instead of running upstairs to check on her every time they heard a sound through the monitor, they could easily take a peak on the screen and see that she was perfectly fine and that going in to check on her would probably be more of a disturbance than anything else.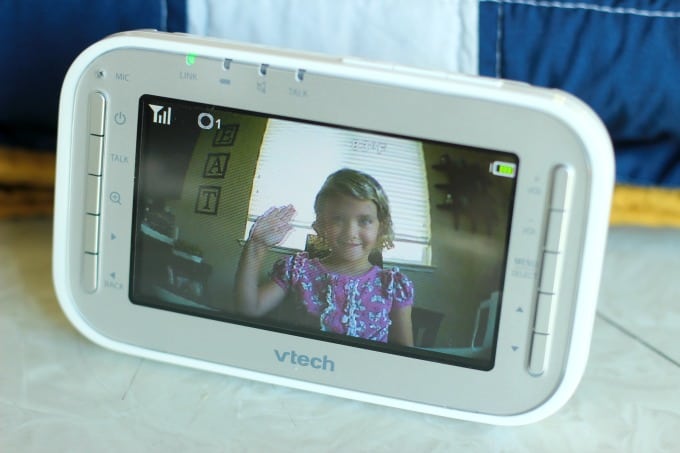 Obviously, when I found out that we were expecting I told my husband that we NEEDED one. I noticed that most of VTech's baby monitors come standard with up to 1,000 feet of range, digital transmission and two-way, talk-back intercoms. After doing some research,  I chose the
VTech Safe&Sound VM342 Digital Video Monitor with Wide-Angle Lens and Standard Lens
. The reason I liked this particular model over others is that it had an optional wide angle lens, along with the standard lens so that I can see the baby in pretty much any room of the house, no matter how big/small the room is. It has night vision, full-color video, and the screen is compatible with more than one monitor. Hmm…maybe I should put one of these in the girls' room so that I can listen to their hilarious conversations at night!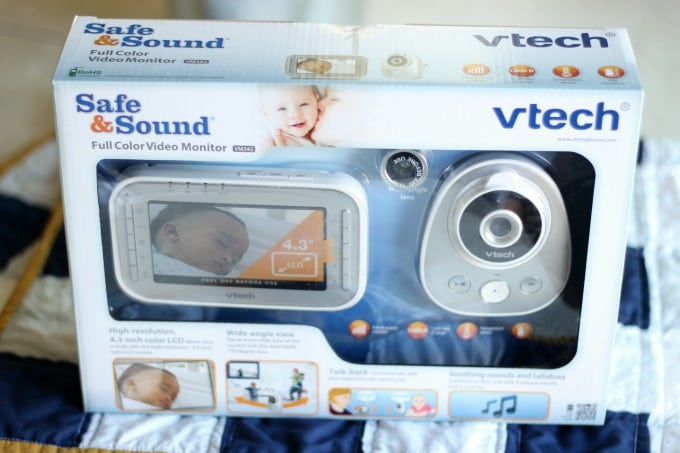 You can find the VTech Safe&Sound VM342 Digital Video Monitor with Wide-Angle Lens and Standard Lens at Walmart, but mine came from their online site.
Do you have a bonus baby in your family? What items am I missing to prepare once more for this amazing and crazy stage of life?