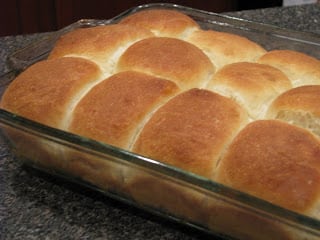 My Aunt makes the BEST rolls ever. She even gave me her recipe and they turn out ok for me, but I have issues with dough. I don't know if it in the rising or kneading, or just plain mixing the dough, but they didn't turn out as light and fluffy as hers. A friend gave me this recipe several years ago and I will never make any other rolls again. They are soooo easy and turn out perfect every time! Just throw everything in the bread maker and put it on the dough cycle! I use this recipe for rolls, hamburger buns, cinnamon rolls, etc. Just shape it in different ways!
Jana's Breadmaker Rolls
1 c. water
2 T. butter or margarine
1 egg
3 1/4 c. flour
1/4 c. sugar
1 tsp. salt
1 T. yeast
melted butter
Place all ingredients into bread machine. Select dough cycle. Allow to run entire cycle.
Dump out onto lightly floured surface. Divide dough into roll pieces. Place in greased bun pan. Cover and let raise 30-40 minutes. Brush melted butter on top of each roll.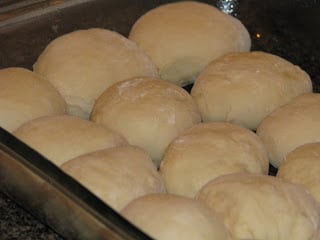 Bake in preheated oven @ 375 for 12-15 minutes. Cool on wire rack.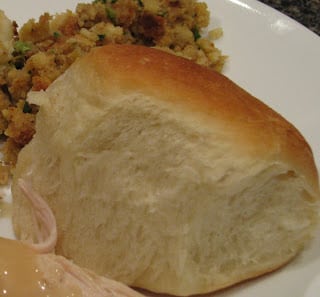 Enjoy!!