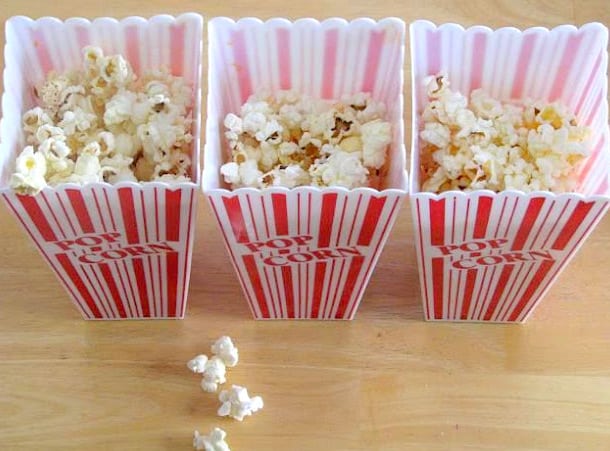 We have some huge popcorn fans in our family.  We eat it almost every night!
Brown bag popcorn is a fun, healthy way to enjoy this snack. Simply place 1/4 c. popcorn kernels into a brown lunch sack, fold down a couple of times to close, and microwave on high for 2 minutes**.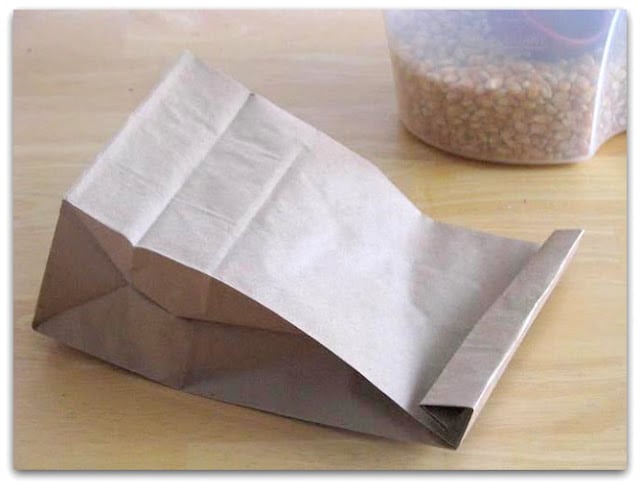 Pour into a bowl and spray with butter flavored spray (Pam works well) and sprinkle with salt or seasonings.
That's it! Cheaper and much less greasy than the store bought stuff!
**Obviously all microwaves cook differently. Ours cooks a perfect bag in 2 minutes. Experiment to see what works best for you.