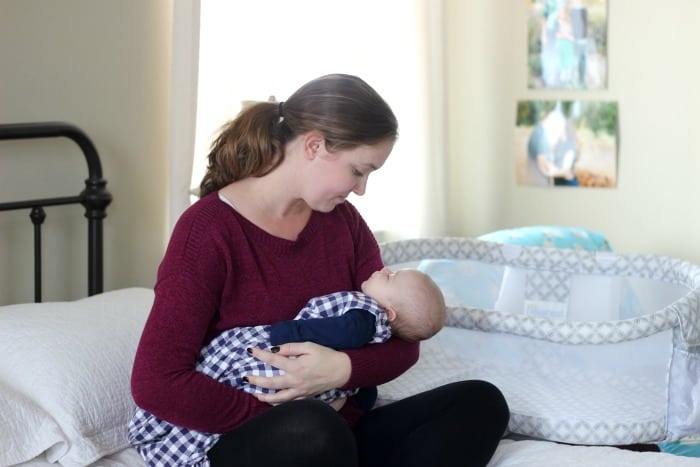 Sometime during the first week after Mac was born my husband said that he felt like we were more relaxed this time around with a newborn than any time before. I completely agreed. We are older, wiser, and have been down this road a time or two.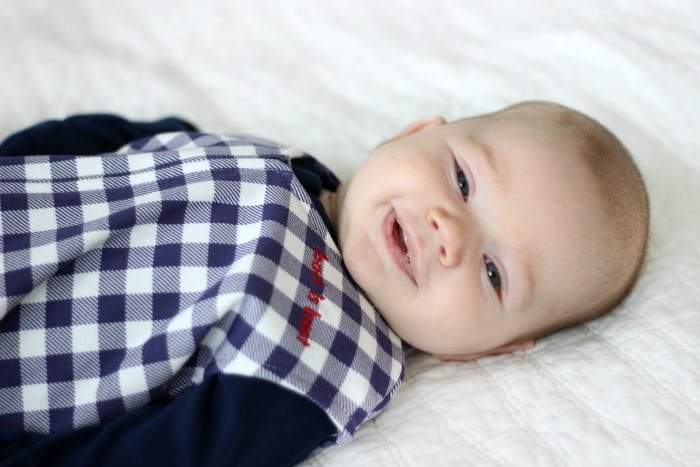 I'm not going to say that Mac is my favorite baby, but this newborn stage with him has been the most enjoyable. This is the first time in 13 years that I have had a newborn all to myself during the daytime. The last time I was in this position was with my first baby and I remember many tears, frustration, and anxiety. We had issues with breastfeeding, jaundice, and bronchiolitis. Things that in and of themselves aren't a big deal, but to a first time mom it felt overwhelming. Eventually we found our groove, but it was a learning process!
The next three times we brought a newborn home we had a toddler in diapers who needed my attention as well. Even though I was more relaxed and felt like "I've got this!" it was hard to devote myself completely to my new baby.
With Mac, we have our days all to ourselves while the others are in school. I couldn't care less if he is meeting all the milestones according to the baby books, and I don't sweat the small stuff.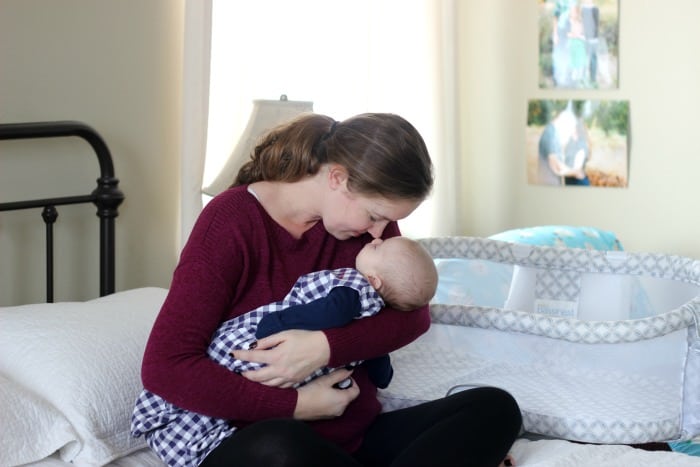 I KNOW just how fleeting these months are and how, even when you try to make things slow down and cherish every moment, they somehow still slip by so quickly. So while I'm excited to see his personality grow and shine through like his darling siblings, I'm happy and content with just letting things go one day at a time right now.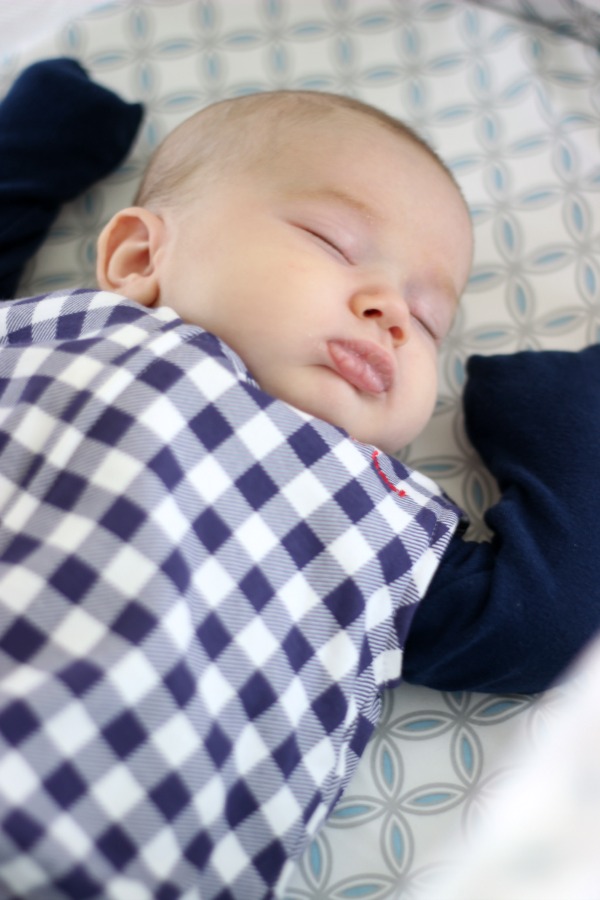 It has been so fun to get to know this little guy and learn what his likes and dislikes are. He is the FIRST out of our five babies who doesn't care to be swaddled at all times. Even as a tiny newborn he'd wriggle his hands free and keep them up by his chin. This was no surprise to us since most of the ultrasound photos showed his hands by his face! He'd start out his night swaddled tight and secure, but would always end up with his hands free.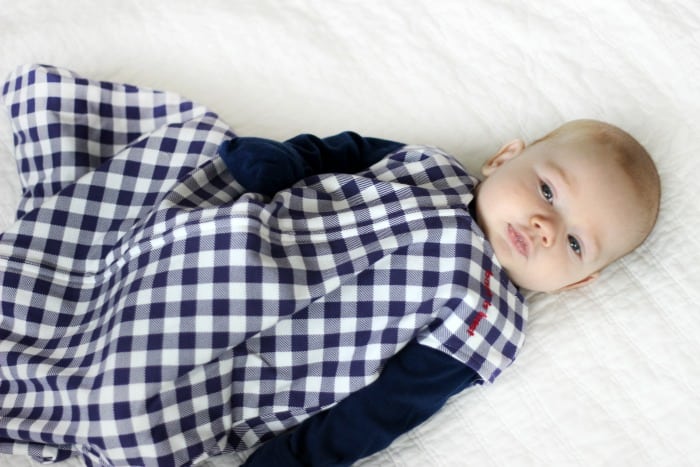 This is why I love the
HALO SleepSacks
so much. They are a wearable blanket! He stays warm and cozy and can have his hands free. I use these during the daytime since they are perfect to add a little extra warmth on cool days. At night he still needs a little more security so the HALO SleepSack Swaddle works well for that. I can even swaddle him with his hands out or closer to his chin like he prefers.
At night the SleepSacks keep him warm and safe without any extra bulk or loose blankets in his HALO Bassinest. They also make diaper changes a breeze with the inverted zipper.

We have both the fleece and cotton varieties and love them. Here are a few of their new styles for 2017!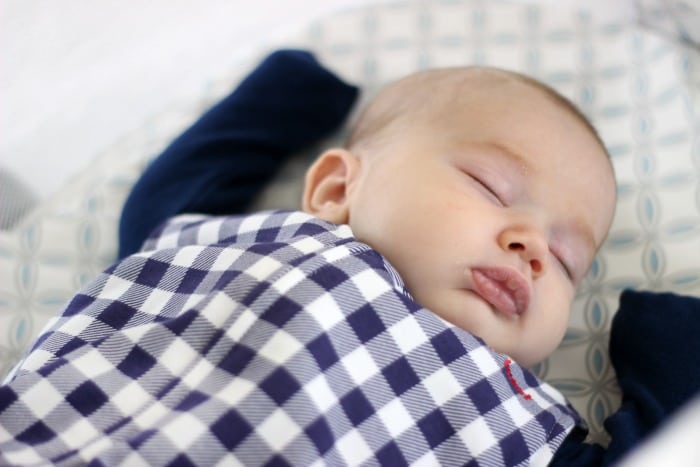 I'm so grateful to have this little one in our home as a reminder of how precious life is. He is my joy and brings so much light into our family. You can't help but wake up on the right side of the bed every morning when you look over and see his sweet little face through the bassinet.
Do you have a little one who would love to snuggle in a SleepSack?
Well, you're in luck because I'm offering one lucky reader their choice of HALO SleepSack! Simply enter using the widget below.