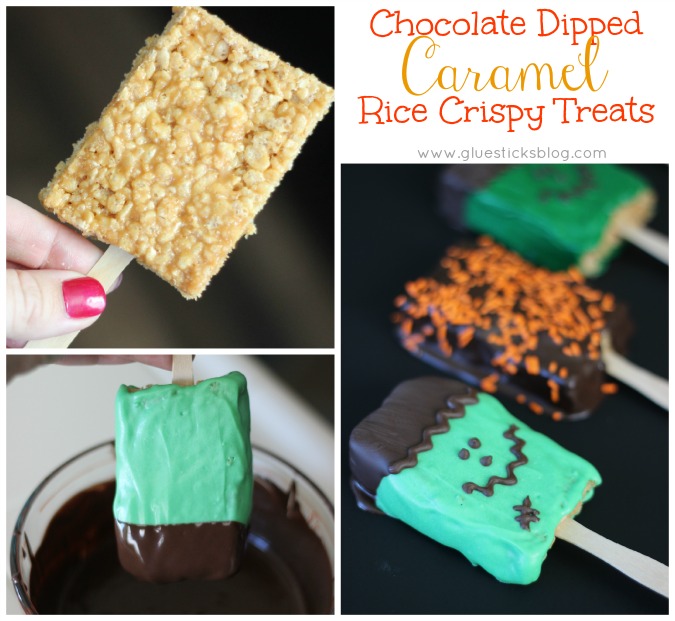 Rice crispy treats are delicious as is, but if you want to take them up a notch…swap out the marshmallows for caramel. It's as simple as that and they are decadently delicious!
And then if you want be really crazy, dip them in chocolate and decorate them for Halloween. Or Christmas. Or Easter. Any holiday, really.
Caramel Rice Crispy Treats
10 oz. rice crispy cereal
chocolate for drizzling/details
popsicle sticks/cocktail forks
dipping sheets or waxed paper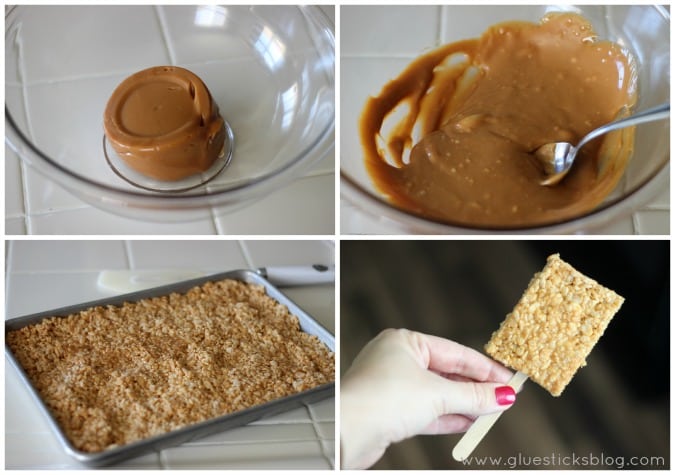 In a large microwaveable bowl caramel in microwave (50% heat) for 30 seconds at a time until melted, stirring after each interval. Do not over heat.
This caramel from Chocoley is the best. My husband asked me why I didn't order a brick like I did last time. I think I will get him a pound for his birthday. SO good.
Stir in cereal and mix thoroughly. Lightly coat a cookie sheet or glass dish (9×13) with non stick spray and pat cereal/caramel mixture firmly in pan.
Refrigerate 10 minutes.
Cut your bars into the desired shape and slide a dipping stick into each one.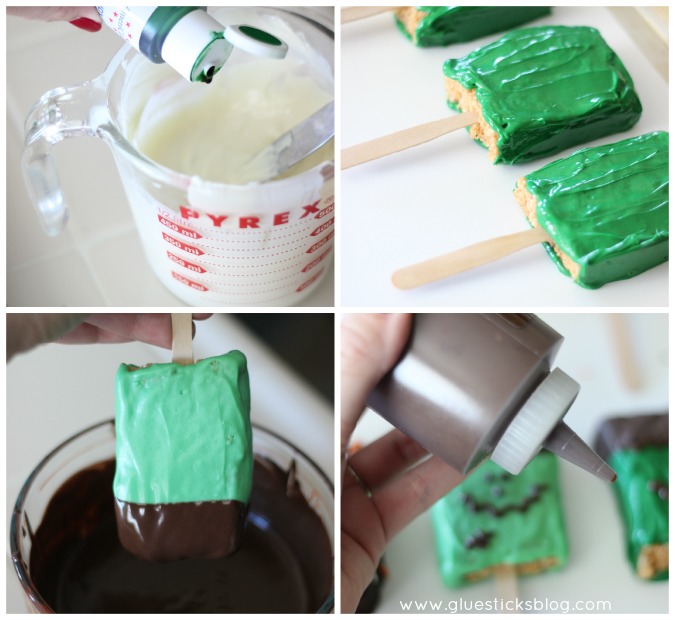 Microwave chocolate in a microwaveable bowl for  30 second intervals, stirring in between each one until melted. Add chocolate coloring, if desired.
Dip rice crispy pops into chocolate, let excess run off and set on a baking sheet that has been lined with wax paper or a dipping sheet. Refrigerate until set. If doing a second color of chocolate, repeat process.
Drizzle with chocolate or add sprinkles.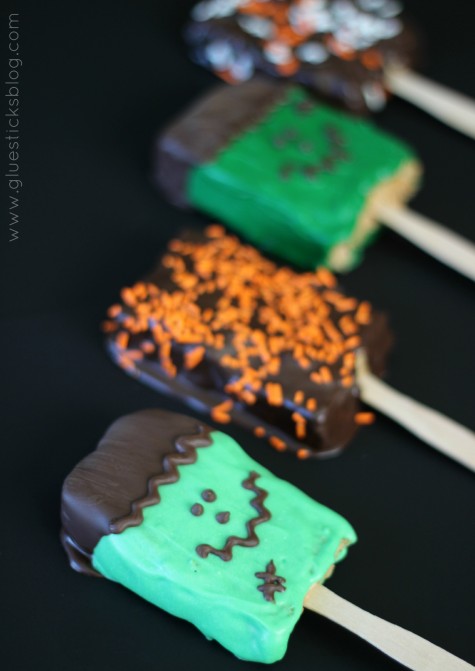 These frankenstein rice crispy pops were so easy to make! Dip the pops in orange and use the drizzling chocolate to make jack-o-lantern faces. Dip them in white and decorate to look like ghosts. There are so many fun possibilities!
All of my ingredients are from Chocoley.com. They were gracious enough to send me the supplies I needed to make these caramel rice crispy treats in exchange for teaching you how to make them too!
Here are more projects you might be interested in!