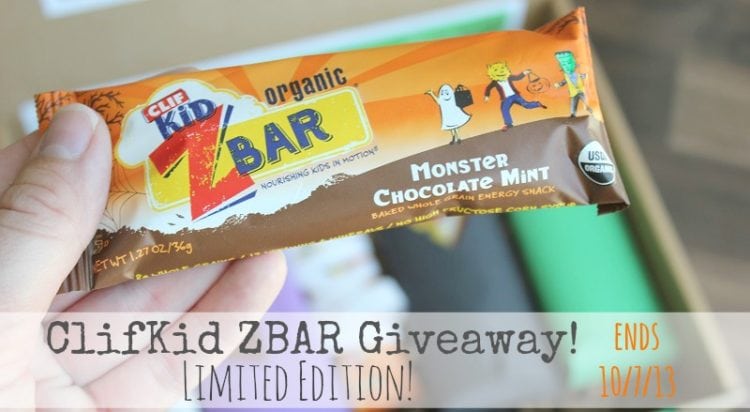 CLOSED: Congrats to the winner: #102, Maria Wagner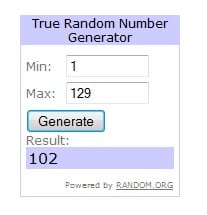 Our family loves CLIF Kids ZBars. They are the perfect snack to add to school  lunches or throw in my bag for an on-the-go snack.  The kids were thrilled to receive a box of the limited Halloween edition ZBars: Monster Chocolate Mint. They were even decorated in fun Halloween wrappers! Kaylee even showed her Mummy decorated one to her kindergarten teacher during snack time. She was pretty proud of it.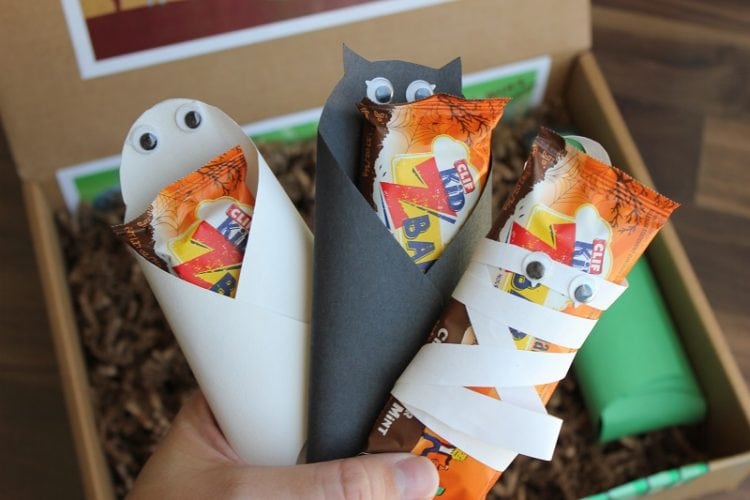 Zbar Monster Chocolate Mint combines the flavors of chocolate with a hint of cool peppermint in a snack bar made with USDA-certified organic ingredients, 8 grams whole grains, plus 12 vitamins and minerals specific for kids' growing bodies. It does not contain trans fats, hydrogenated oils, high fructose corn syrup, artificial flavors, colors or preservatives, or ingredients sourced from GMOs.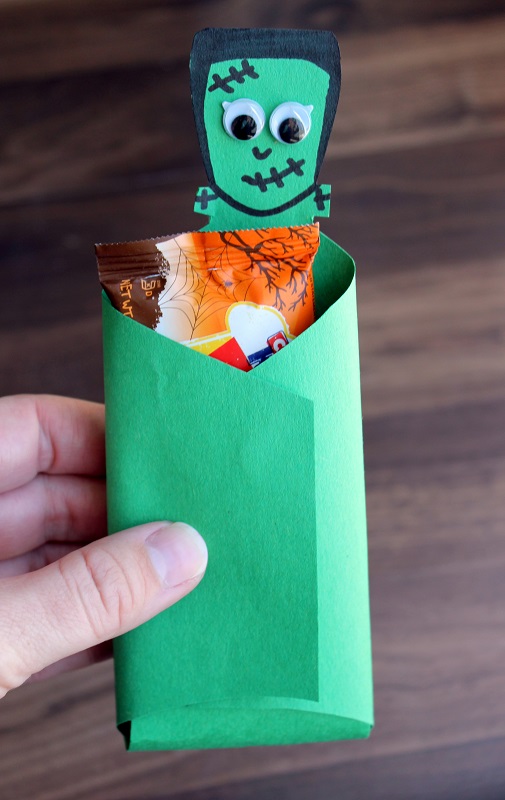 If you'd like to make a fun Frankenstein  snack wrapper, you can print out this template. Trace it onto green construction paper and cut out. Decorate with googly eyes and a black marker and wrap around your Zbar. Secure with tape, sticky dots, or Velcro dots.
Would you like to have a dozen Monster Chocolate Mint bars delivered to your door?
What was your favorite childhood Halloween Costume?
Answer the question in the comments section and leave me an E-MAIL ADDRESS to contact you, and you will be entered to win!
Oh, and if you are curious as to what I would answer….my favorite childhood Halloween costume was one my mom made me in kindergarten out of a cardboard box. My sister and I went as a pair of dice!
Giveaway ends 10/7/2013
Contiguous US Only.