This is a sponsored post written by me on behalf of Hot Shot® Insecticides.
Our back yard is in full bloom! Beautiful tall sunflowers, a few end of the season artichokes that we let go into full bloom, pumpkin flowers, grapes, apples, and many types of annual flowers.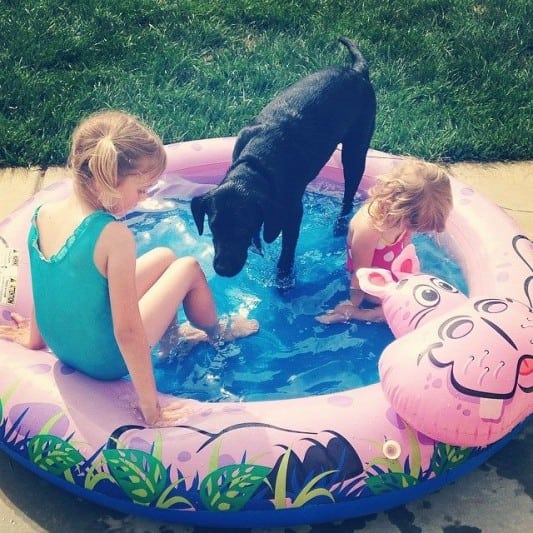 It is the perfect weather for sunning in the pool, running through the sprinklers and playing with friends.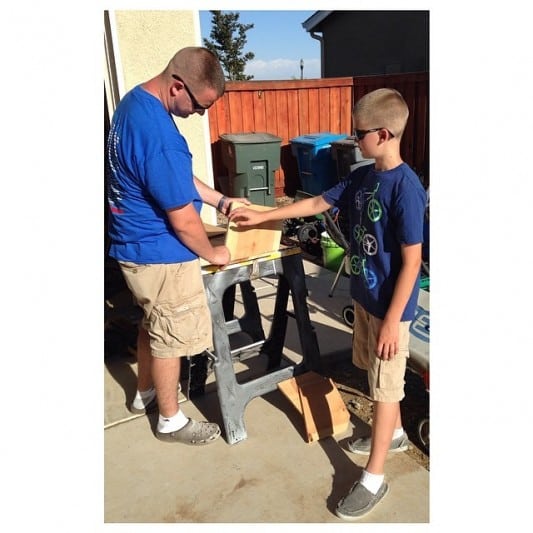 These lazy summer days and weekends are also a great time to catch up on projects! Derrick and Dallin build me a beautiful planter box for the new shed a couple of weeks ago.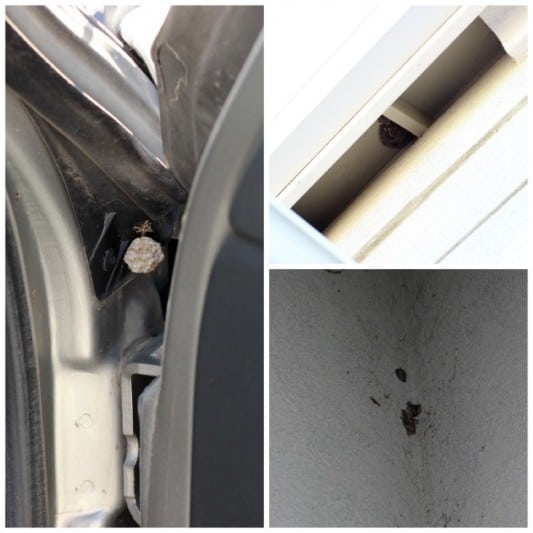 And it is a great time of year for WASPS. Oh wasps, you are the bane of my existence. This area seems to be especially bad for wasps. We live in a subdivision that isn't finished. Lots of empty fields which means lots of little pests (snakes and mice too). But wasps seem to be the most pesky.
We have two types living in our yard. The kind that build comb nests and the types that build mud nests. They live in the fences (inside the slats), under the eaves, IN OUR TRUCK DOOR! (I kind of freaked out about that one), and on the side walls of the porch.
They seem to be attracted to water so anytime the kids are out in their wading pool the wasps come and hover over the water, the wet grass and patio. We have to be really careful not to step on any. My neighbor said she couldn't even let her kids play on the lawn in the summer because the wasps were so bad. They couldn't have backyard get togethers because they would be all over the yard and the kids.
They also LOVE my garden. Especially my artichoke plant and I have to carefully shoo them away anytime I am working on my plant or picking bulbs.
We shouldn't have to live like this! Last year Derrick put up a wasp trap (you know, one of those yellow hanging things that has sugar water in it). We didn't catch a single wasp. So this year we tried something different.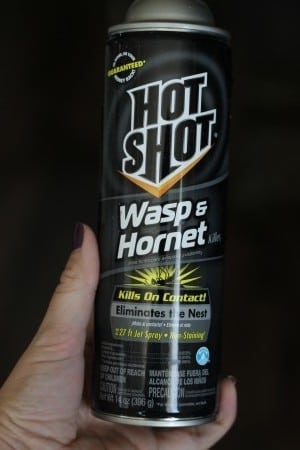 He picked up some Hot Shot® Wasp & Hornet Spray and went out in the evening (when the wasps aren't as active) to take care of the nests. The spray kills on contact and he saw wasps actually falling out of the nests. It also leaves a residue that will kill wasps returning to the nests for several days. He sprayed all of the nests that he could reach and so far we've seen a definite decrease in the number of wasps in the back yard. Hurray!
I don't like killing God's creatures, but when it comes to wasps, I view them as a danger to my children. I know that they keep the insect population under control, but it was time to do something.
Now my kids can play in the the comfort of their own back yard without having wasps thinking it's their home too.
Visit The Hot Shot® Insecticide page on Facebook to stay up to date with the latest products to keep your home pest free and to enter monthly sweepstakes.
This is a sponsored post written by me on behalf of Hot Shot® Insecticides.