This post brought to you by Huggies and Kleenex. All opinions are 100% mine.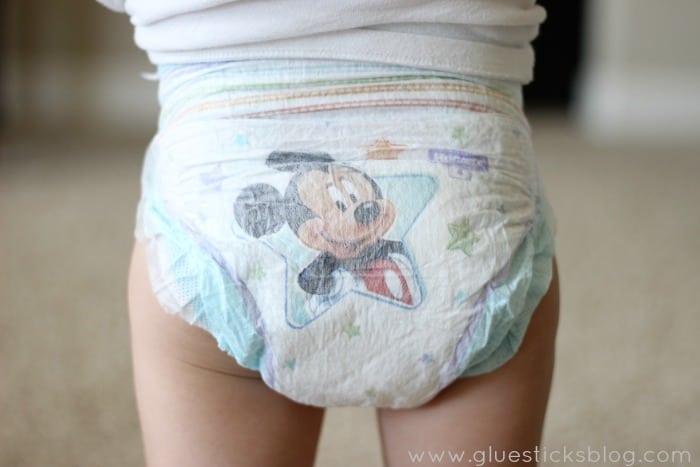 Is there anything cuter than a little diaper bum? I would venture to say not. I love the little sound it makes as it walks. I can hear Ruby wherver she goes!
We are fast approaching a new chapter in our lives. Ruby has reached the age of potty training and I am having mixed feelings about it! Part of me is excited, the other part of me doesn't want to see my baby grow up, and the other part (yes, there is a third part) is hesitant to leave diapers behind! Crazy? Maybe, but go with it for a minute…
When standing in the checkout line at the store and Ruby has to go to the bathroom…a good diaper sure comes in handy. She can take care of her business without me even knowing. 

Car rides… rest stop/gas station bathrooms anyone? 

Accidents. Once she passed the age of blow-outs, accidents and leaks really haven't been an issue! Of course, a good diaper helps with that too.
Do you still think I'm crazy? Diapers make our lives so much more convenient! Over the years we've tried many brands of diapers. Some because of a promotional deal or coupon and others because they were inexpensive.  I remember picking up a package after hearing a recommendation from a friend and they made Dallin break out in a horrible rash.  Others didn't have stretchy sides so I had to buy a bigger size to get them to fit. A bigger size means less diapers in a box and more money out of my pocket.
You really have to be selective when choosing a brand that is right for your little one's bum.  I've narrowed our family's selection down to a couple of brands that work for our children. Rash free, stretchy sides, great absorbtion, and budget friendly.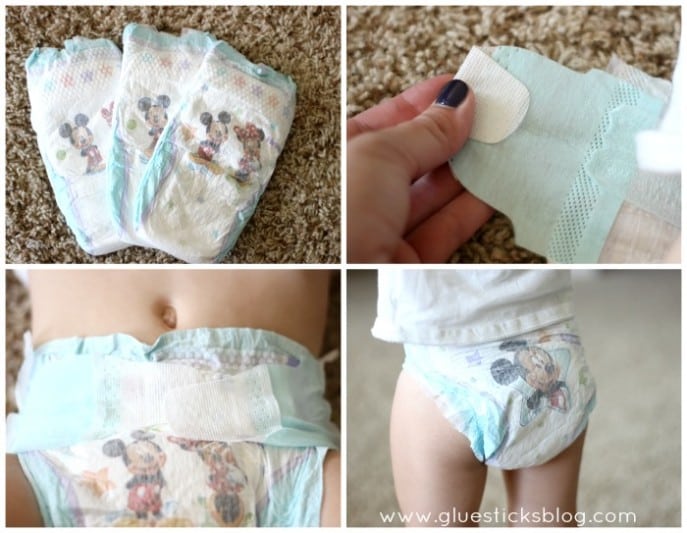 The Huggies Little Movers diapers meet all of the items on my diaper check-off list. I have found that they fit well whether I am buying a size 3 or a size 5. The soft and stretchy sides make crawling, toddling, and running around the house  care-free. We buy our Huggies® at Sam's Club because I can get a huge box for a great price.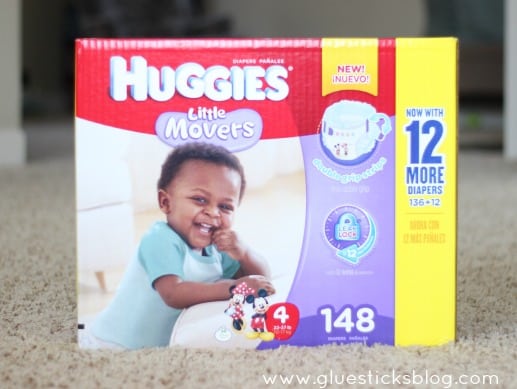 This might be the last box I ever purchase for my own children, but I will continue to purchase Huggies Little Movers for the dozens of baby shower I get invited to every year! 🙂
Check specially marked packages of Huggies® Products (diapers and wipes) for a photo offer available through Sam's Club photo departmants. Details are on the package.