This post brought to you by Skinit.com. All opinions are 100% mine.
I recently took a photography workshop and have been really enjoying trying out what I've learned.  It's nice having four little guinea pigs to use as test subjects. We went and cut down our Christmas tree a few weeks along and I brought along my camera to see if I could get a few good shots. I was really pleased with how they turned out! We ended up using them on our Christmas card this year. I really like taking photos of my children myself instead of paying for school photos. Their expressions are much more natural.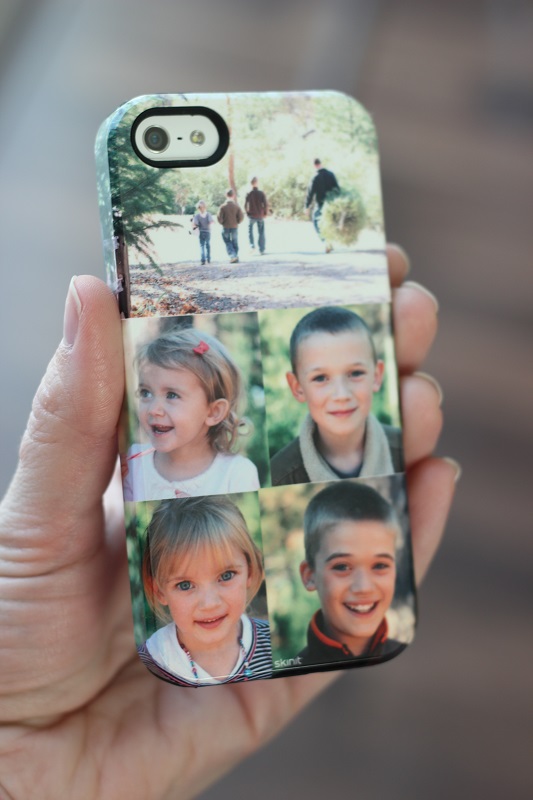 I decided to preserve these photos and bring them with me wherever I go. What better way than to put them on my phone? Or…around my phone. I made this case using the new Skinit inkFusion phone cases and it was so easy to do. Literally a 5 minute transaction! Skinit is a leader in customization and personalization for phone and mobile device accessories, which support thousands of devices.
I chose the Pro Case in the inkFusion iPhone 5 Case line up. The reason for this is that the Thermoplastic Polymer Fusion case is comprised of a hard shell and an impact absorbing liner. Much more durable than just a shell alone which is great because my children use my phone as much as I do. You can find cases from Skinit.com  with as much or as little protection and layers as you need.
Here is how to create one using their fun design studio: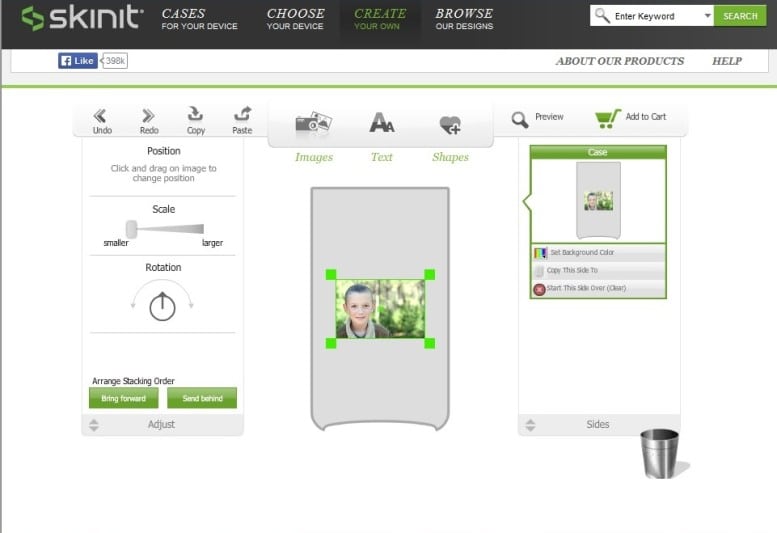 Once you choose which phone case you want (and they make them for a variety of phones), you can decide if you'd like to use a design from their gallery, or create your own. You can upload one photo to cover your case or create a collage like I did.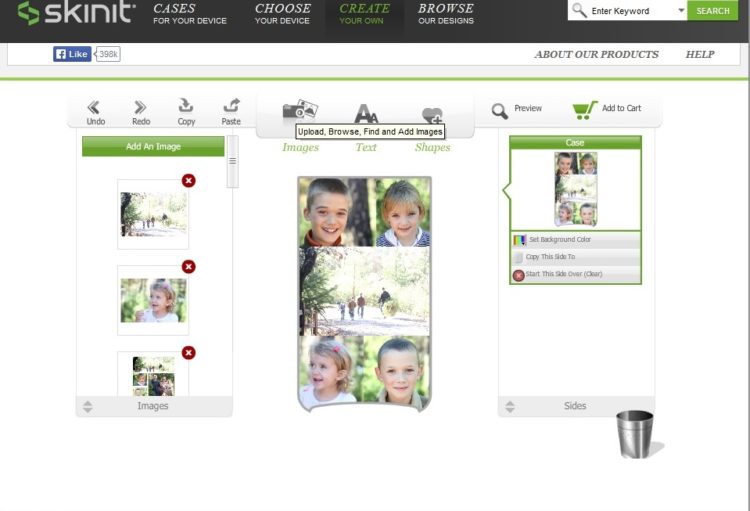 Simply drag and drop the photos onto your case template. Resize, rotate, and crop if necessary. You can also choose background colors. I covered my case completely in photos so I did not need a background color.
Add your phone to your cart, check out, and you are done! I love my new case. It is light, durable, and has some pretty darling photos on it. My kids like it too. Ruby has been carrying it all over the house, showing it to anyone she sees. Maybe getting a fun new case wasn't such a great idea after all…
The inkFusion Pro Case starts at $39.99 and the inkFusion Lite Case (which doesn't include the impact absorbing liner) begins at $29.99. Both phone cases have the same ultra vivid, crisp color with glossy scratch resistant coating.   Both are available for iPhone 5/5S, iPhone 5C, and iPhone 4/4S. They also have a line up for Samsung phones which include the nkFusion Samsung Galaxy S4 Case and  Galaxy S III case.