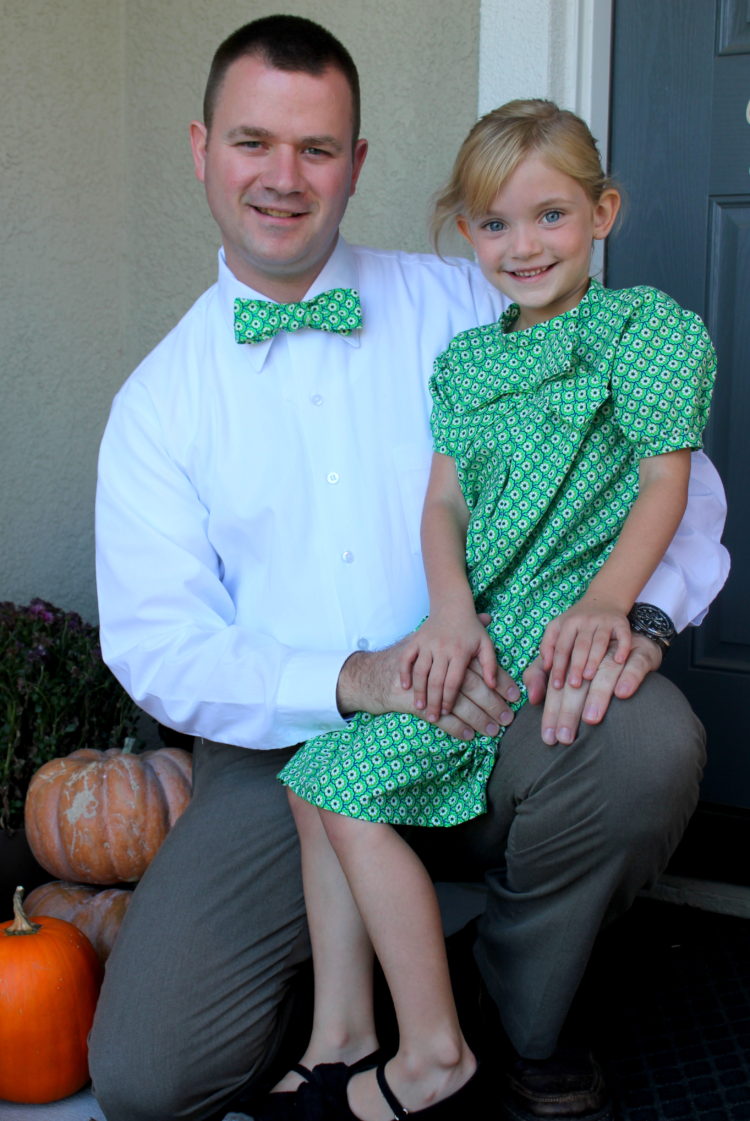 My husband thought it would be fun to have a tie to match one of Kaylee's dresses. She is a girlie girl, one of the biggest ones around, and he knew she would totally love that. So for his birthday she gave him just that. A bow tie to match her new dress.  They looked absolutely darling together. What a classy little couple.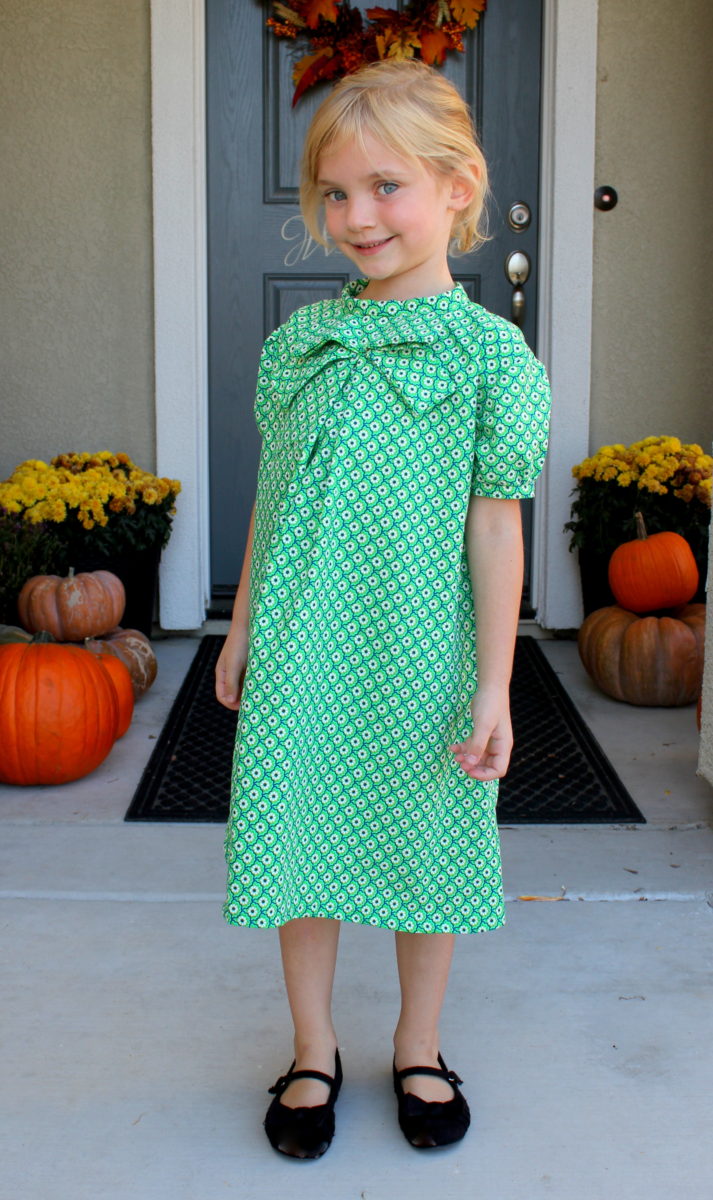 This darling dress was made from some Michael Miller fabric from Wholeport. I love the bright vivid pattern.
The pattern for the dress is  pdf pattern from Go To Patterns.
The bow tie was a pinterest flop. I won't link to it because I don't want to give the site negative publicity in case it was my own fault it didn't turn out.  I printed a pattern out, but  even though it was a men's tie, it was way too small. I had to cut it in half and add 8″ of elastic in the back so that it would fit my husband. BUT…I did find a fantastic video tutorial to tie it. So that helped. It all worked out in the end.
This post contains sponsored product (fabric).