This post brought to you by Breyers Gelato Indulgences. All opinions are 100% mine.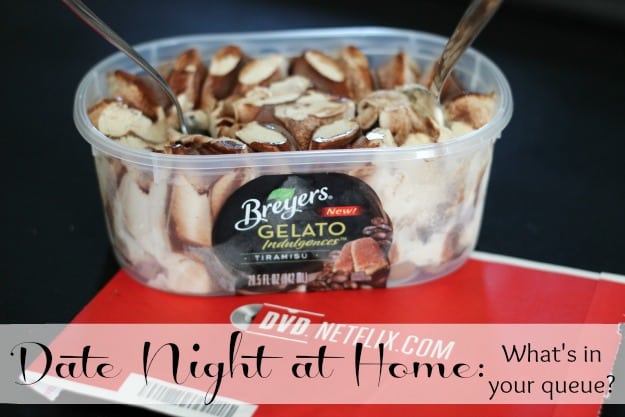 How do you and your sweetheart find the time and funds to keep date night going after the newlywed years? Do you play games? Save up the cash for a sitter every couple of weeks? Invite other couples over for dinner/dessert? Movie nights at home?
I remember before my husband and I were married we'd go to a movie, out to eat, maybe walk around the mall or an amusement park. We'd always go OUT somewhere and then usually end the evening playing games or watching movies at his apartment. Times have changed, finances have changed, and we don't always have the spending cash we did before we were home owners and parents!
With four children we often find that it is cheaper to just bring the kids out to dinner with us vs. paying for a sitter, and we like bringing them so it works out great. That being said, we still need our alone time. Time to just hang out, enjoy the peacefulness of the evenings, and spent time together; just Mom and Dad.
That usually means watching something in our queue and eating dessert and popcorn while snuggling on the couch. We still get our alone time and can afford to have in-home date nights all the time! I really look forward to them.
Right now we are watching several different shows on Netflix and Hulu, but are always looking for more suggestions! I'll give you our top 5 shows right now and I would LOVE to get some feedback on other shows we should add to our queue. Have you ever tried watching movies based on the suggestions from Netflix? Yeah, they are usually wrong on what they think I'd like.
Our Queue:
Bones
Once Upon a Time
24
Continuum
Castle
We have others, but these are our favorites. What are yours?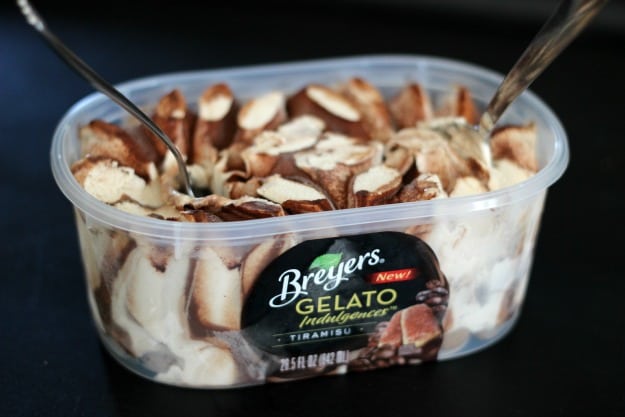 Last night we splurged on these amazingly rich Breyers Gelato Indulgences. The containers are smaller than the typical ice cream which is perfect for sharing.
No bowls or cones necessary. Just two spoons and we were set for the show. And if you were wondering, we watched the newest Star Trek movie…and as much as I make fun of the show, but movie was decent!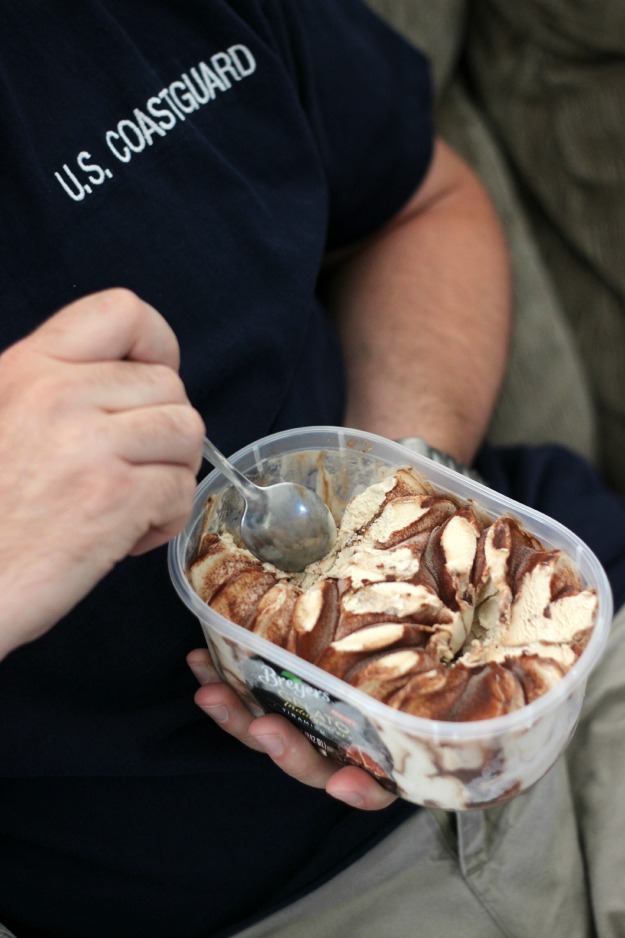 Breyers Gelato Indulgences come in four delicious flavors. Our favorites were Tiramisu and Triple Chocolate.
It really doesn't matter what we do as long as we spend time together. It's so easy to get caught up in the hustle and bustle and forget to take the time to slow down. I'll admit, I sometimes fall asleep while watching a movie due to being so busy during the day. But it still counts as long as I'm sleeping next to him, right? I sure hope so.
So, what's in your Queue and what is your favorite kind of date night?