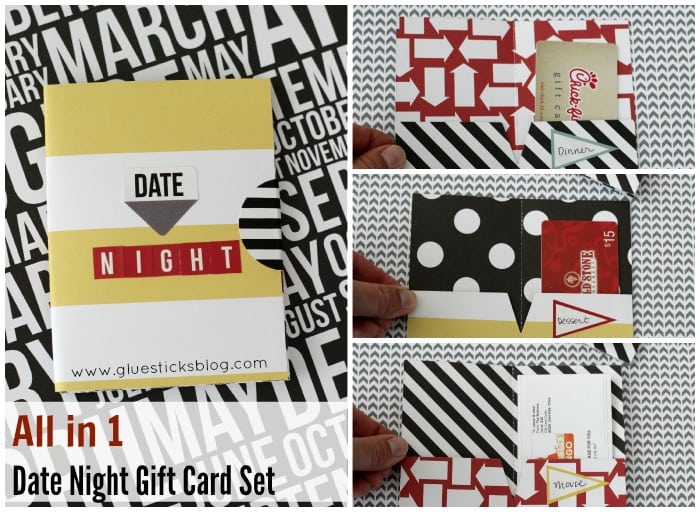 We recently stayed a week with my brother and his wife. They were very generous to open up their beautiful home for our family to stay in. We really enjoyed visiting with them and having a whole lot of family time! As a token of our appreciation we wanted to leave them with a little something when we left. I much prefer to leave things on the sly than hand them to the person, so I slipped this little Date Night Gift Card Set on the counter the morning we went home 😉
In it were 3 mini file folders, each containing a gift card for a fun date night activity. Dinner, Dessert, and a Movie.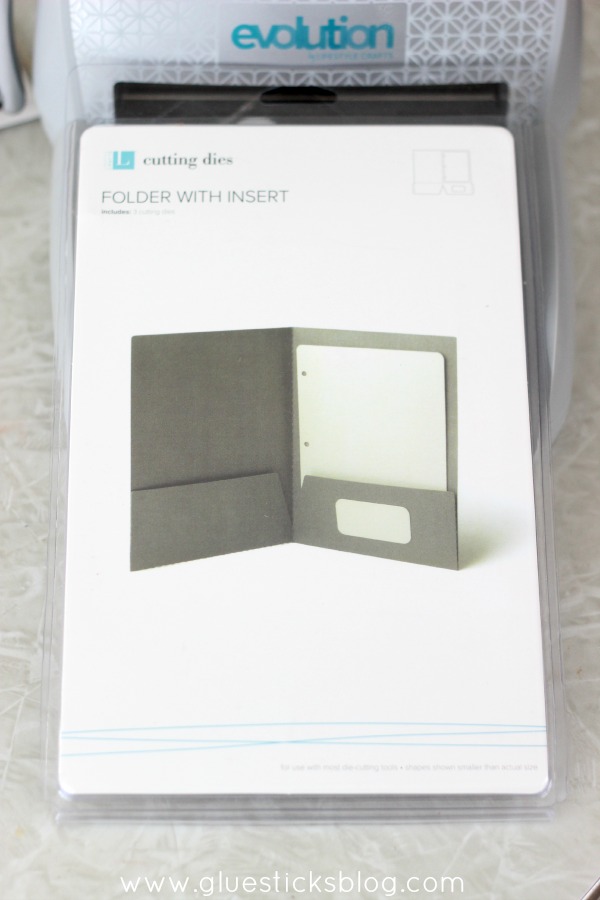 I created the file folders using this fun die from Lifestyle Crafts. They literally took 30 seconds to make and are so cute! The perfect size for a gift card.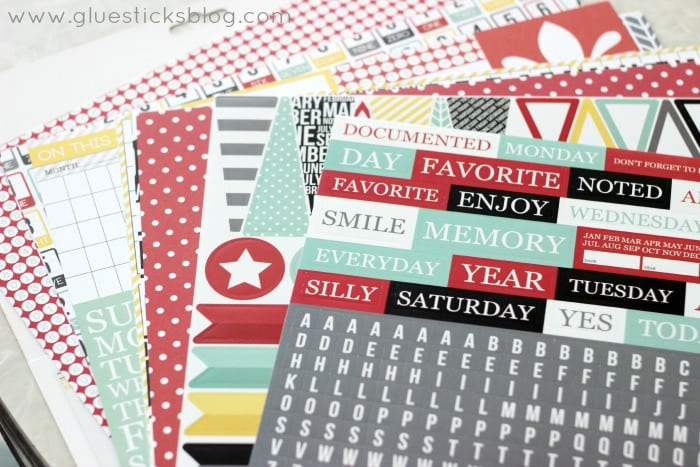 Right now I am really loving these page kits. They come with a darling assortment of papers, stickers and accessories. Everything I used for this project came from this pack and there are so many more embellishments to use next time.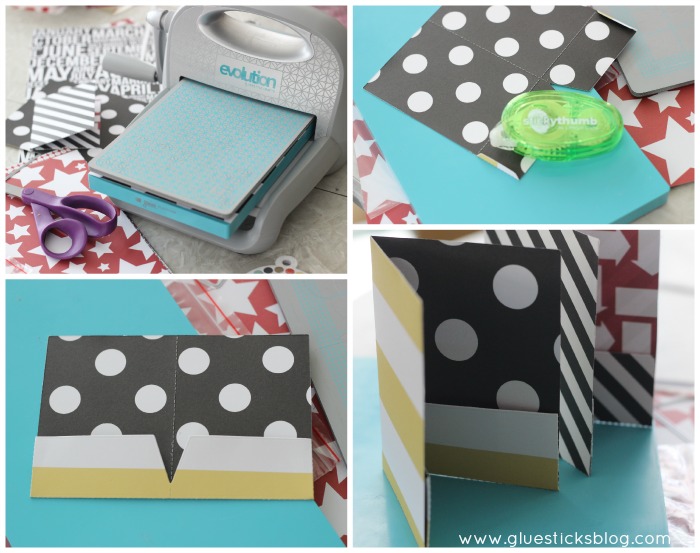 I rolled the die and paper through my Evolution die-cutting machine, and added a small amount of adhesive to close off the ends of the folder flaps.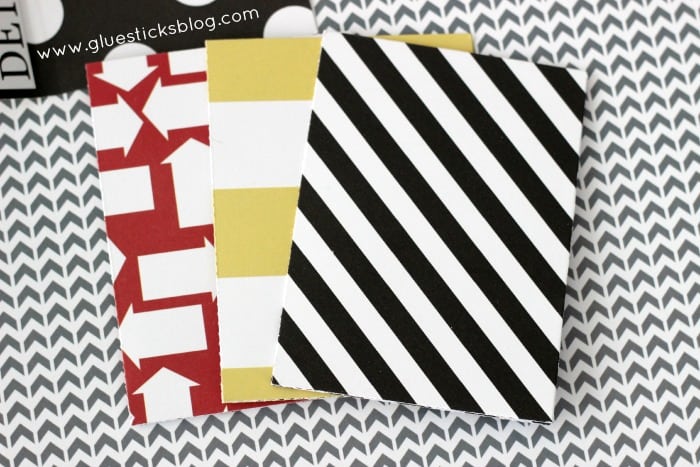 I stacked the folders, wrapped a piece of card stock around them, and then secured it with a sticker.
Dinner, Dessert, and a Movie!  I chose Chick Fil A, Cold Stone, and a Fandago Gift Card. What would be your 3 picks for dinner, desert, and a movie?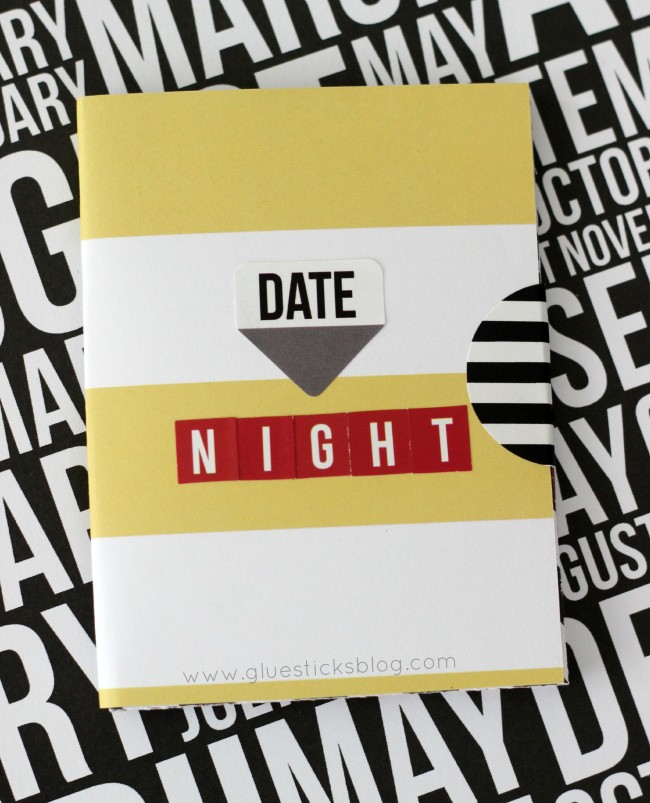 Products Used:

Use my code: GLUESTICKS to receive a 20% discount on any We R Memory Keepers products anytime you'd like!
Disclosure: I am a studio member for LifeStyle Crafts/We R Memory Keepers. I receive products of my choosing in exchange for tutorials and projects shared on Gluesticks.