This post brought to you by Groupon Gift Shop. The content and opinions expressed below are that of Gluesticks.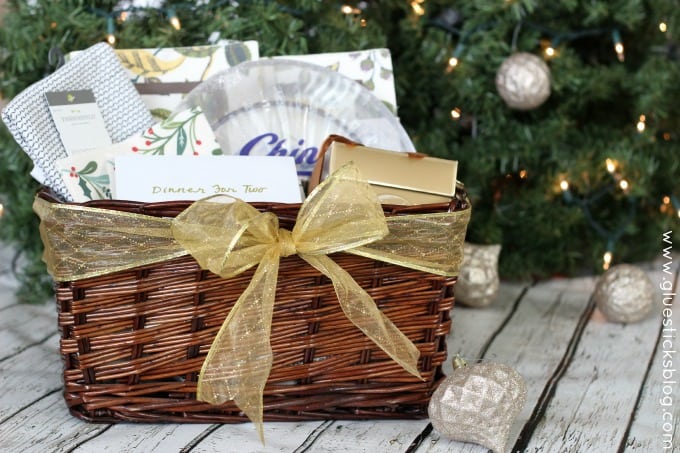 Here's a gift idea for a young couple or empty nesters! Dinner for two. I created this fun gift basket for my parents this year.  With all of their children grown and out of the house, it might be hard to cook an entire dinner for just two people. Now they don't have to!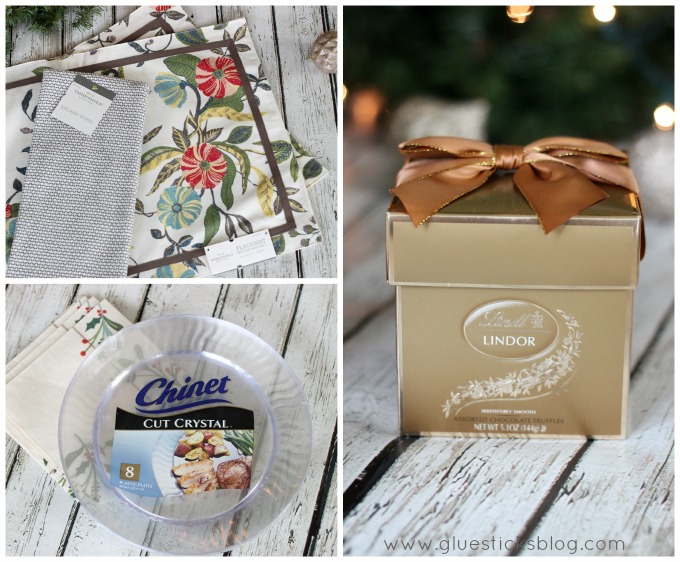 Everything for a delicious gourmet meal is included:
Placemats
Disposable Plates
Disposable Napkins
Dish Towel
Chocolates
Groupon For 3 Meals Delivered to Your Door!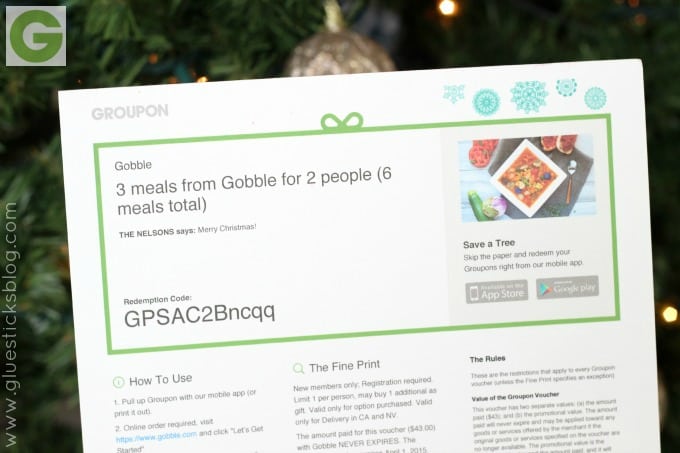 I am really excited about this Groupon deal. It came with RAVE reviews and I think my parents will really enjoy it. 3 meals, prepared and ready to serve in 10 minutes. The vegetables are already washed and chopped, the meats are marinated, and the pasta is partially cooked. They can use their groupon voucher and go online to order what dishes they'd like and when they would like to have them delivered. Simple as that.
When the meals come, they already disposable dishes and napkins ready to make clean up a snap.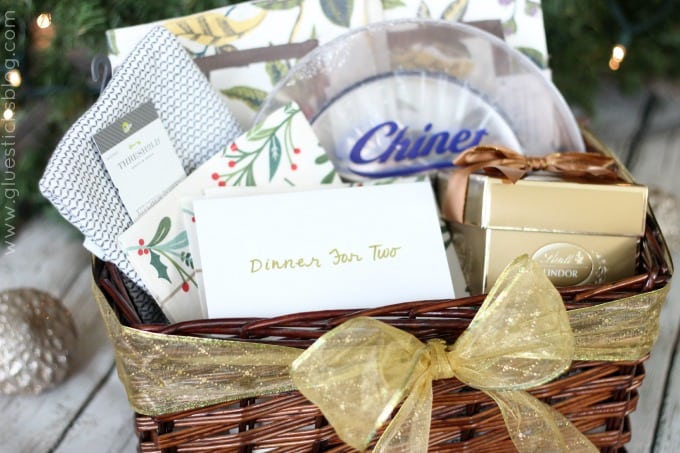 Groupon  makes it easy to not only give a creative and unique gift, but also an experience!