Thank you, Step2, for sponsoring this post.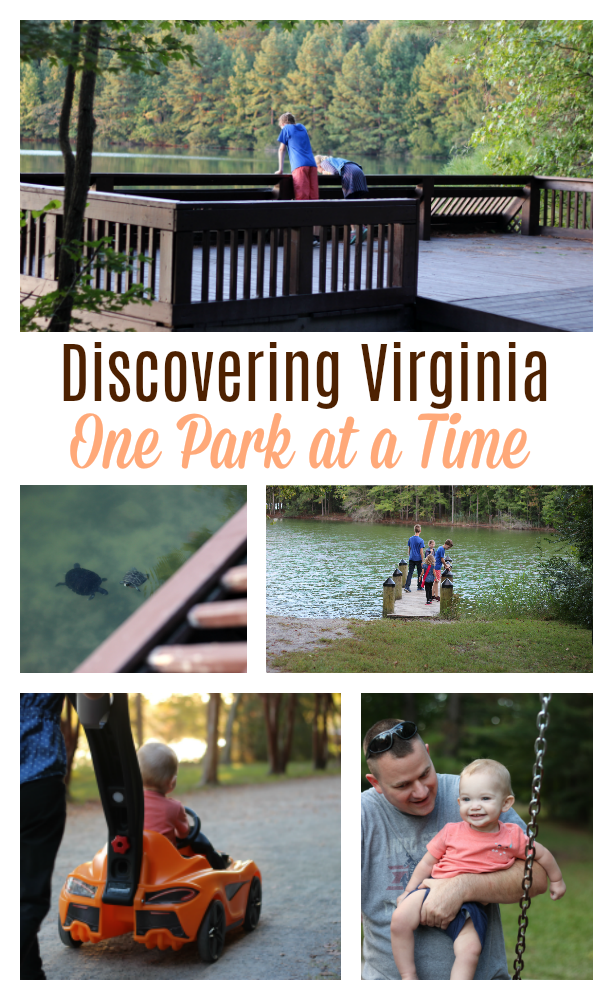 The hardest part about moving is giving up all that is familiar to you. Your friends, your comfort zone, your favorite places to go on outings, and the familiarity of finding your way around town.
Our new home is on a country road. Meaning, we don't have bike lanes or sidewalks here. I love not living in a typical subdivision, but knew it would be an adjustment living where we'd have to drive to get to any sort of walking or biking trail. We found a list of parks in the area and decided that we should start checking them out.
Mac and I were invited to a park day with some of the moms at church. Of course, I hadn't heard of Oak Grove park before, but they all knew about it and knew that it was the perfect place for families. It's always nice making friends with local moms who know all of the best family friendly places! Just 10 minutes from our home, the playground is situated along a 1.5 mile walking/jogging trail that goes around the lake. It is flat, well maintained, and shaded.
Mac and I had SUCH a great time walking the trail that we brought the family back that same day! And, of course, Toby came along. He was THRILLED to go on a walk.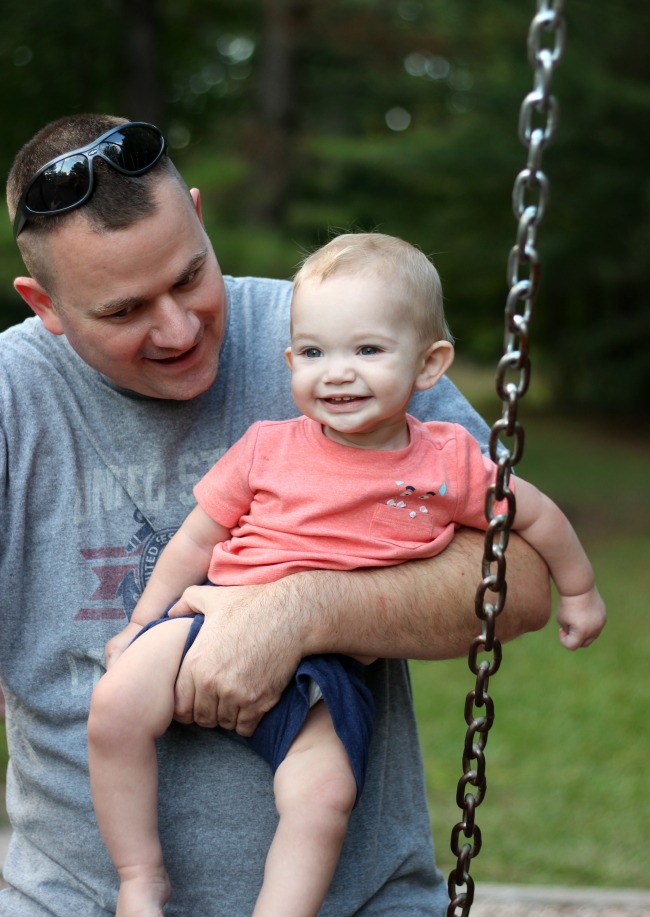 It was a gorgeous evening, with very low humidity and a cool breeze. We couldn't have asked for a more perfect night!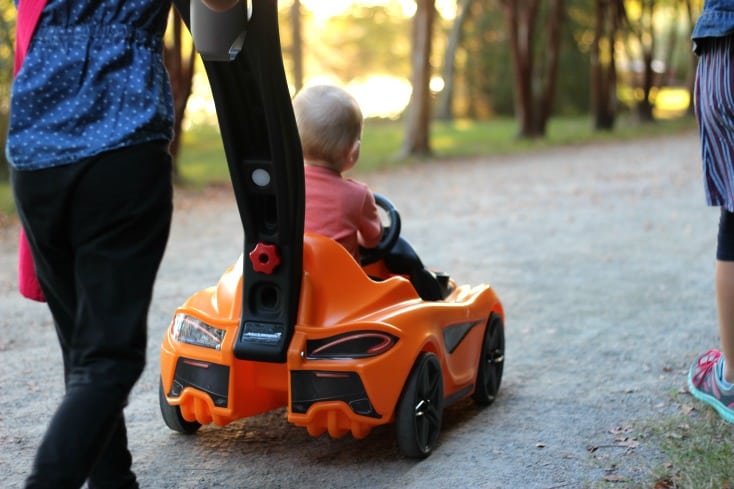 When we went with friends we brought the jogging stroller so that he could chill and nap if he wanted to. When we came back that evening we brought his
sweet ride
. The ride that always triggers smiles and laughs by everyone who sees him on his little "road trips".
I mean, who wouldn't chuckle at toddler sized McLaren zooming by, complete with "Vroom" 570S engine sound effects in place of a horn?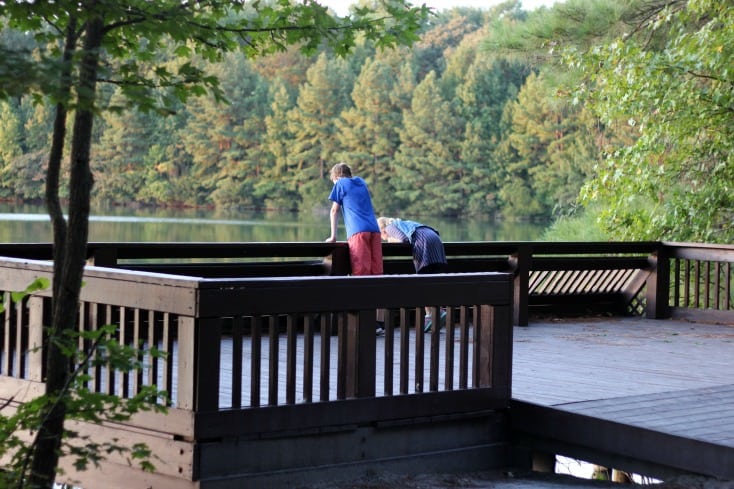 As we rounded the 1 mile mark Aaron and Kaylee ran ahead to look over one of the docks. All of a sudden they started yelling, "Turtles! Turtles!" And sure enough…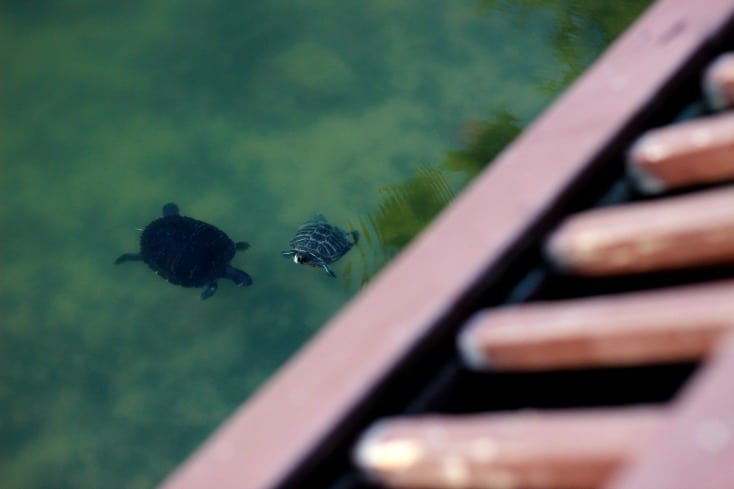 there were 15 (yes, 15!) turtles swimming within view.
The days are getting shorter so we are taking full advantage of our evening walks while we still have enough daylight. Mac and I are looking forward to many more days spent at the playground and on the local trails as we discover Virginia one park at a time.
Our new church friends also told us about several other must-visit parks within Chesapeake, and we can't wait to check them out! There's even one that overlooks the water and the kids can watch the bridge open up to let the boats by. The more we find out about the history of this area and the things to do here, the more we love it.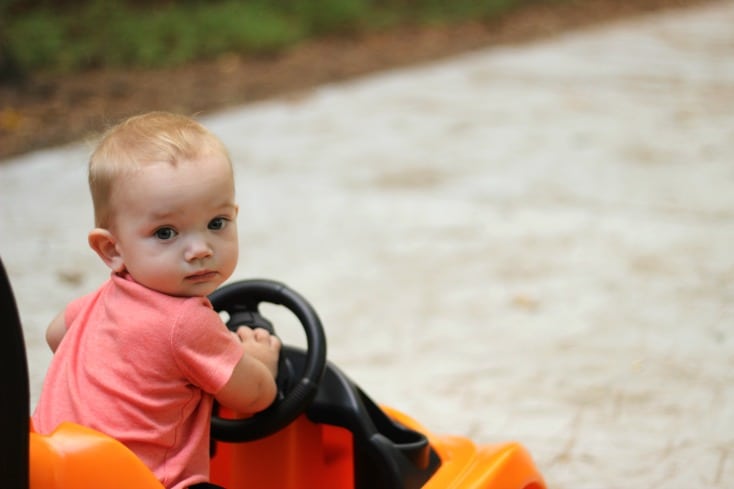 I somehow get the feeling that this guy is going to be obsessed with cars, trucks, planes and the like as he continues to grow. The first thing he does every morning is crawl over to his push car and wait for one of us to take him on a quick spin around the kitchen and living room. He actually has one for inside use and one for outside use. Ridiculous? Maybe, but I'd like to think of it more as a mom win. His inside Lightning McQueen push car is slightly smaller and takes up less space. His McLaren outdoor push car has 3 cup holders, the seat flips up for snacks and toy storage, comes with an adjustable handle for vehicle transport, and features Whisper Wheels to insure a smooth ride for little ones. Both are from
Step2.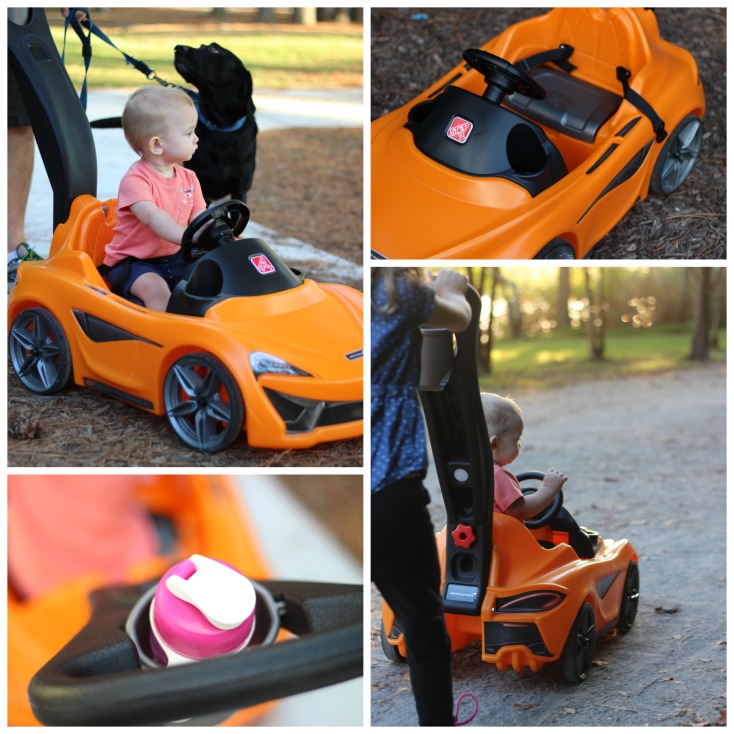 Step2 collaborated with British luxury Sports and Supercar manufacturer McLaren Automotive to launch the officially licensed Step2 McLaren 570S Push Sports Car, a toddler-sized push car version of the McLaren 570S sports car. And it's pretty awesome. It is available for purchase from
Step2.com
and
Amazon. 
Wouldn't this make an amazing Christmas gift?
This post contains affiliate links and was sponsored by Step2.