A darling DIY Minnie Mouse costume that doubles as a play dress! Long, twirly, stretchy, and easy to make.


 Isn't this baby just scrumptious? She loves Mickey and Minnie and this comfy knit dress doubles perfectly as a DIY Minnie Mouse costume too.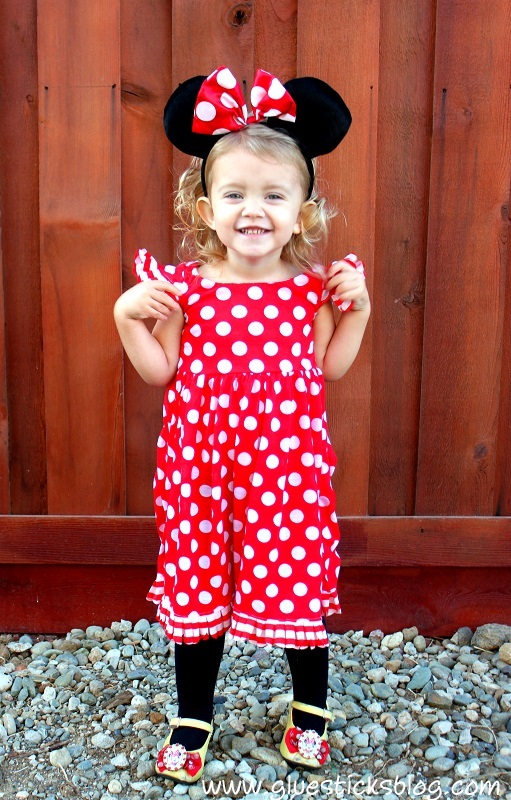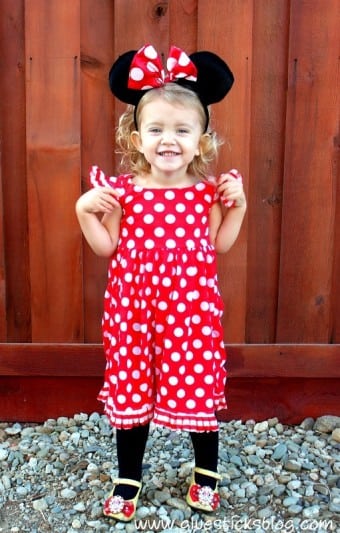 DIY Minnie Mouse Costume
You'll need to have a basic
understanding sewing to make this dress since there isn't a formal pattern.
I didn't have a pattern for this dress, but I did have a yard of this darling knit. Â I decided to make her dress in two sections so that the skirt would be nice and twirly. Section 1: the bodice and Section 2: the skirt.
I used one of her existing knit play dresses as a guide for the bodice. It worked out perfectly! I folded her existing dress in half and traced the bodice section to use as a pattern for her DIY Minnie Mouse dress. I also traced the sleeves. I lined the bodice with a second layer of knit to make it nice and sturdy because the knit was very light-weight. Lining it also finished the neckline without having to use any sort or ribbing or neckband. The nice thing about working with knit is that you don't need buttons or a zipper. It just slips over her head!
Here is a great video tutorial that you can use for making a dress using an existing dress as a pattern.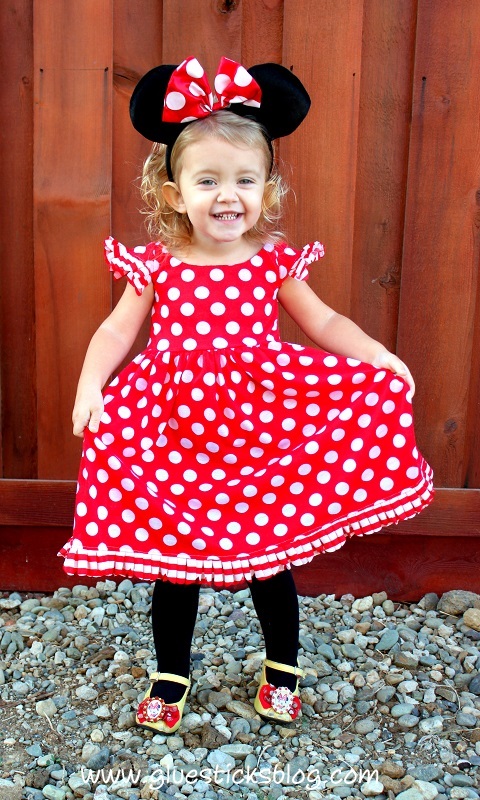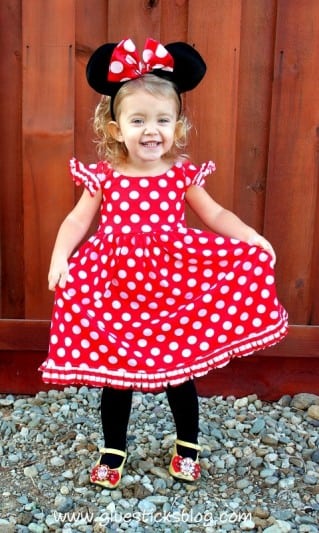 I made the skirt extra wide and gathered it so that she could do lots of twirling. She loves how it flows when she walks around. Nice and roomy and feminine!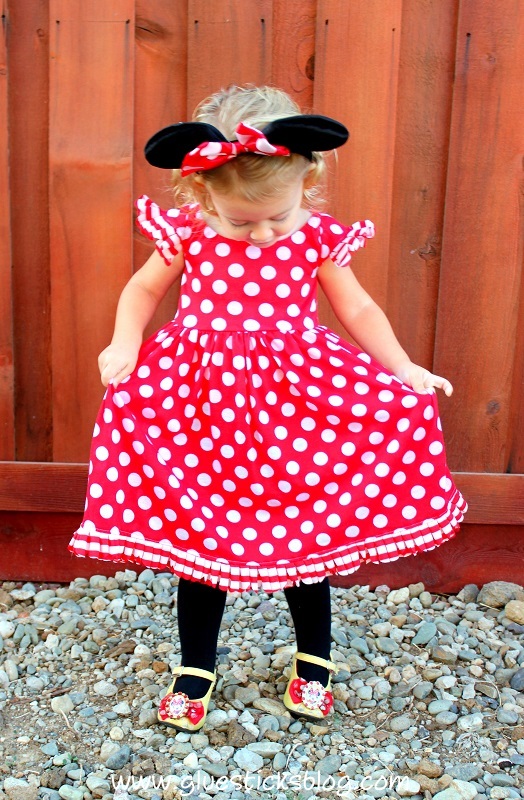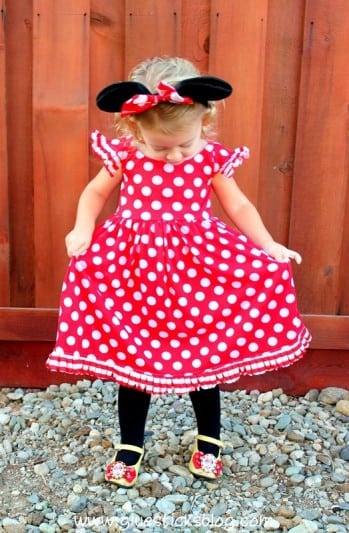 One of my favorite parts is the trim! I found this ready to go pleated trim at Wholeport (which is no longer in business, I'm so sorry that I don't have a link!) Â I simply sewed it along the bottom and around the sleeves.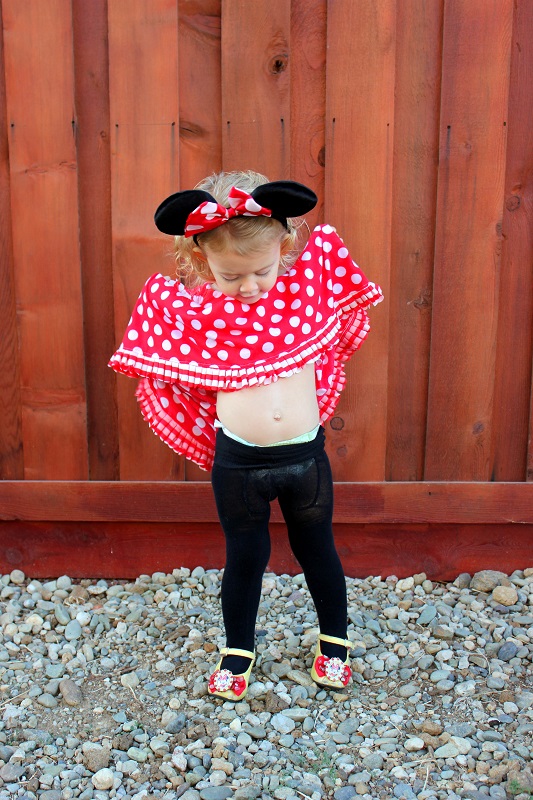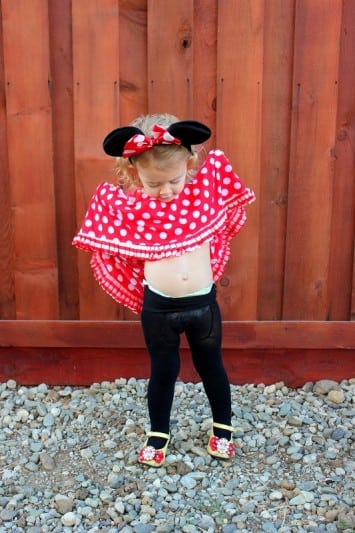 The ears were purchased on e-bay and the shoes are a hand-me-down from a cousin that received a second life with this little gal. She's been wearing them 24/7. And why wouldn't she? They have tiny heels! We will add her red pea coat for Halloween night to keep her warm and I am going to see about finding some little white gloves.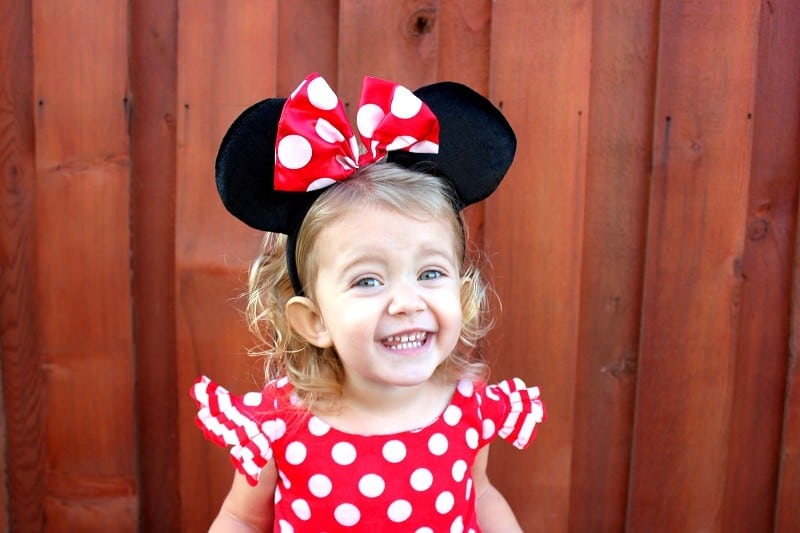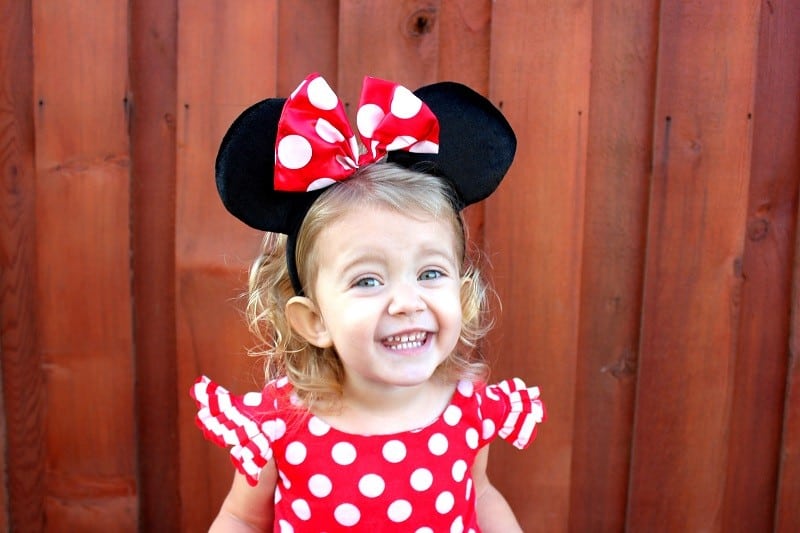 The best part?
She loves the dress so much that she's already worn it several times. I don't mind spending the time to sew a costume if it is going to get used all year long!
2017 Update: We JUST put this darling dress in her special box. Tucking it away to give to her little girl someday. This darling Minnie Mouse dress lasted her 4 years. FOUR YEARS!
You might also like…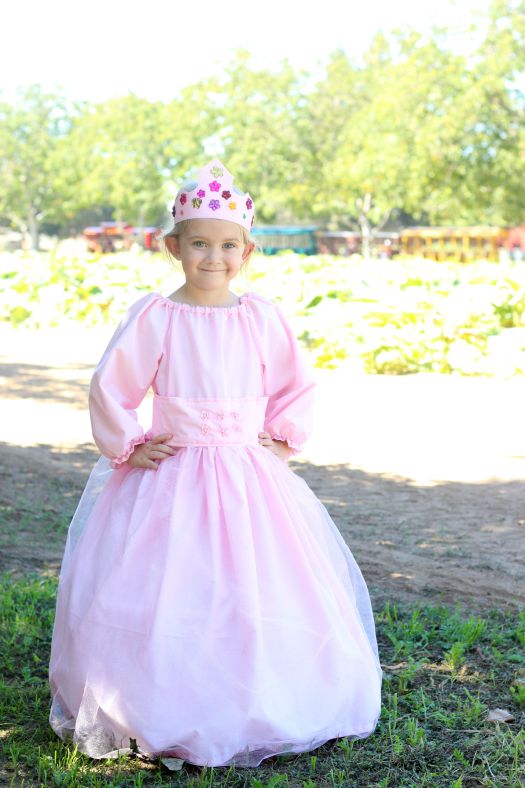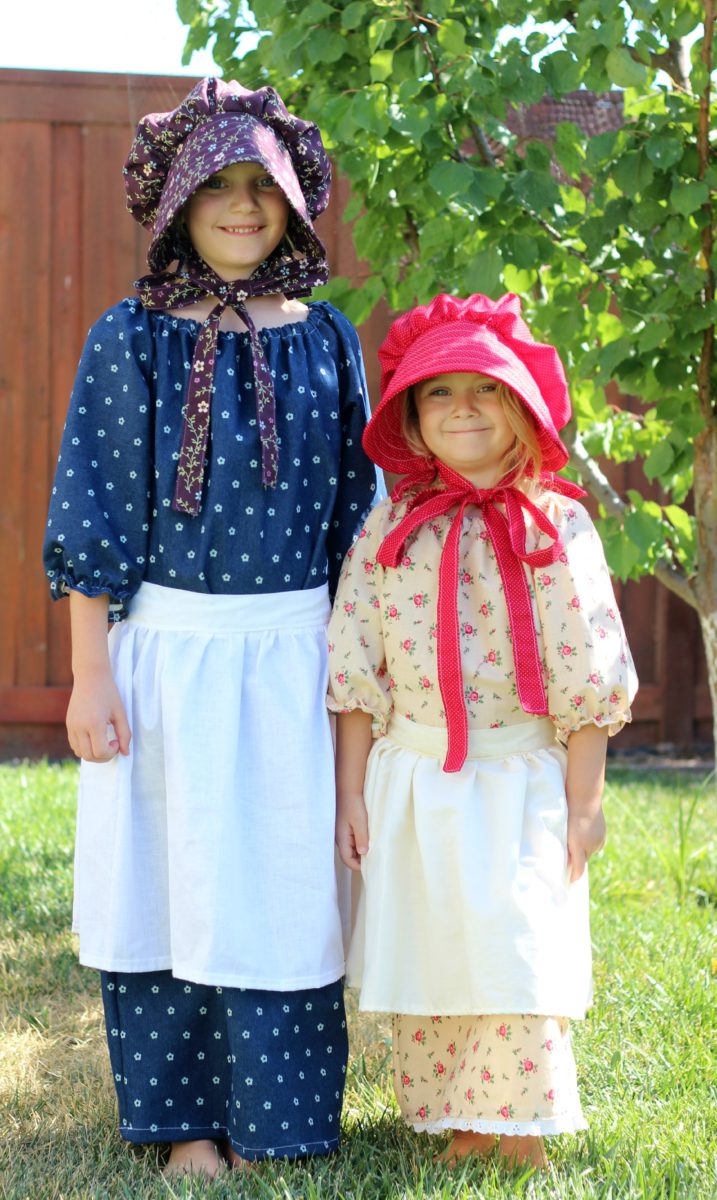 Homemade Pioneer Costumes for Girls