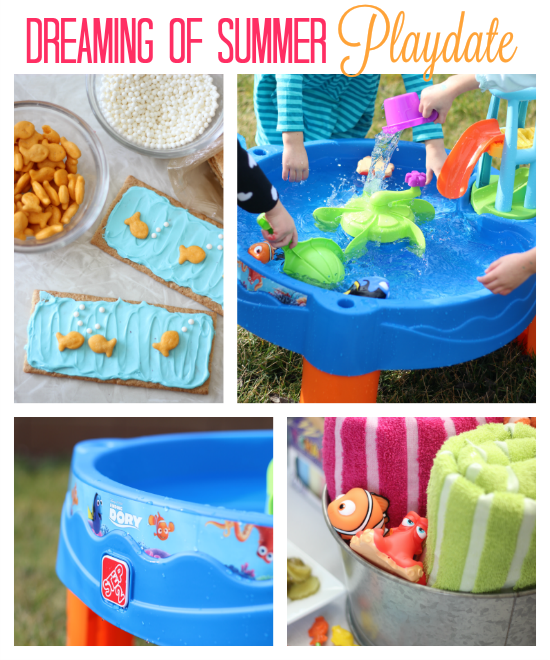 You'd never know by these photos that it's February! We live in the Sacramento area so winters are mild. We thought the water table that we got for the kids wouldn't get much use until spring or summer with all the rain we've received, but we had a break last week and Ruby was itching to try it out!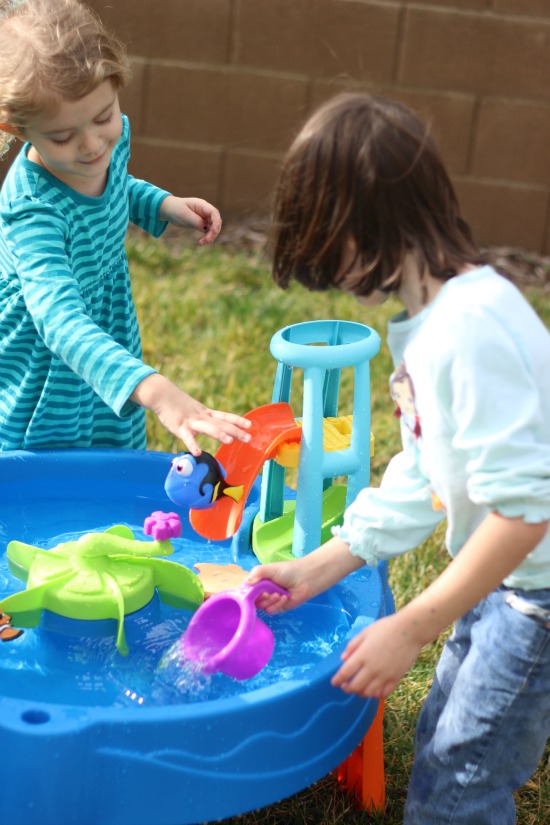 We invited her besties over for an after preschool playdate and they had a great time pretending that it was summer.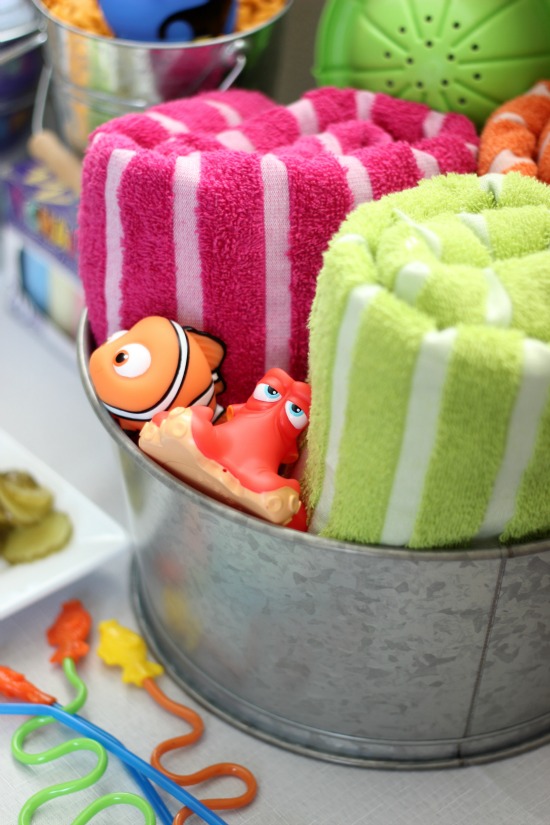 Ruby asked me to remind her friends to wear swim suits. I didn't think those were necessary since it was only 65 degrees out so we pulled out some beach towels to dry hands on. She seemed content with that.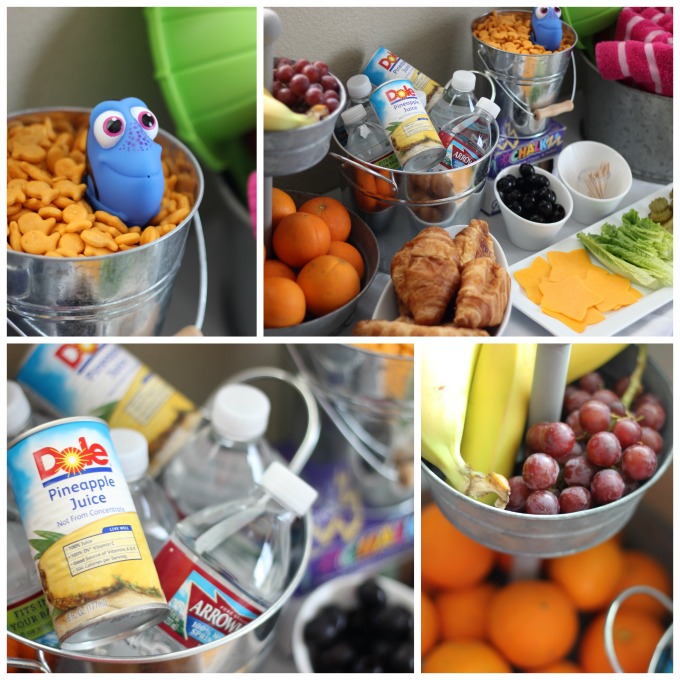 We had fresh fruit, water bottles, crackers, and a couple of fun and interactive treats!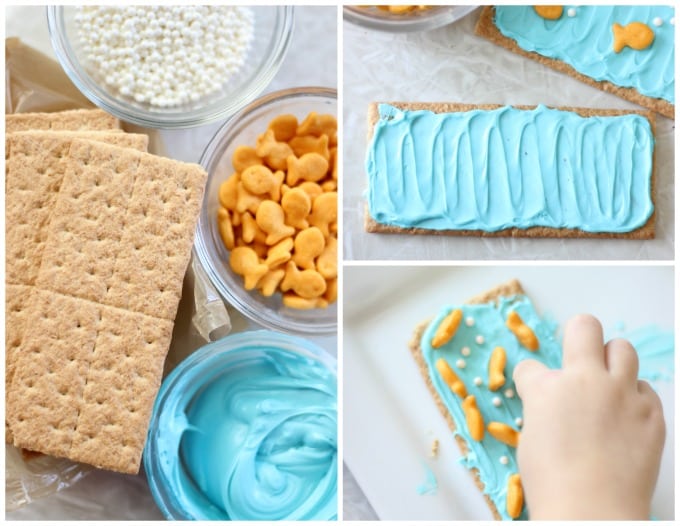 My grandma used to put frosting on graham crackers and make little cookie sandwiches out of them. I even remember that she used pink frosting!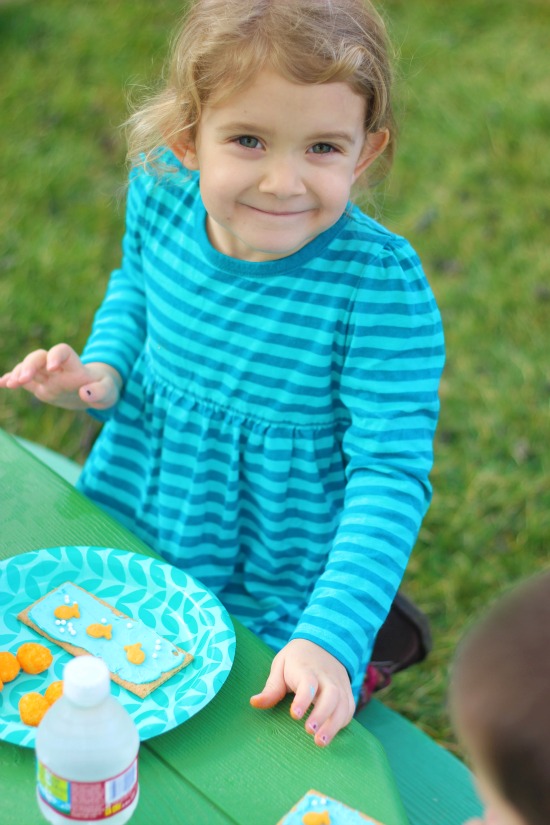 I thought the girls would have fun making a little "under the sea" snack.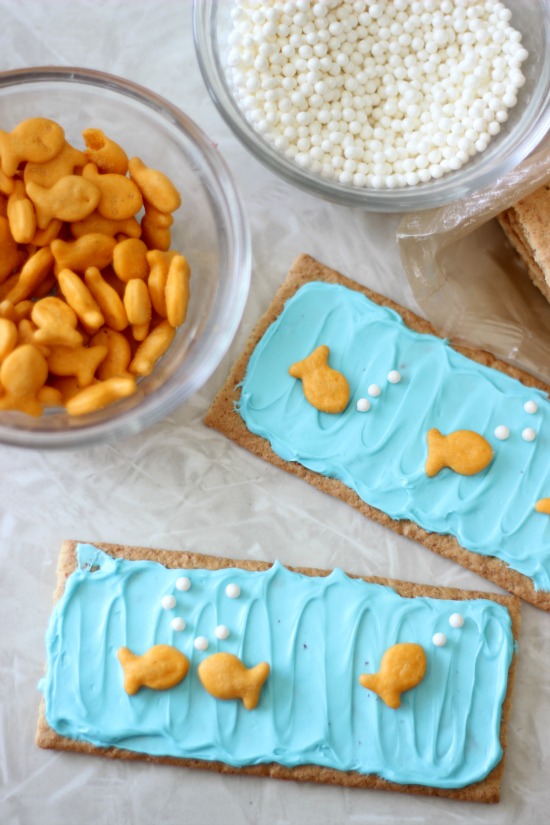 We used edible pearls for the bubbles!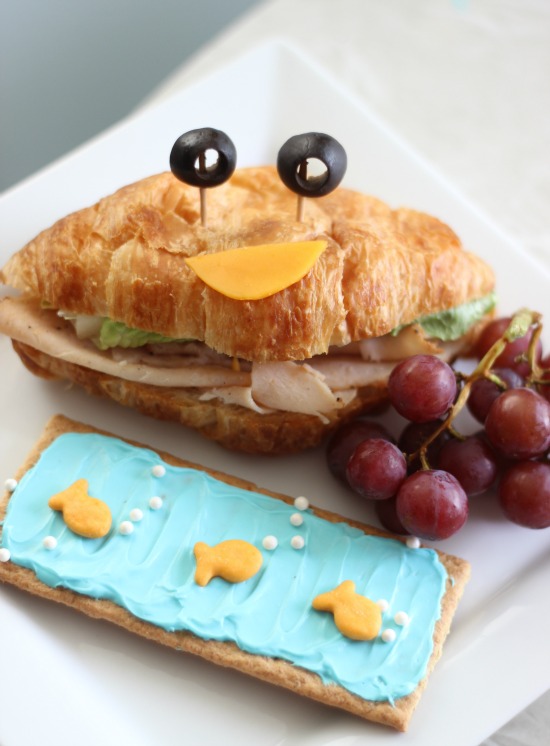 Crab croissants. These would look more like crabs if you bought the bigger crescent shaped croissants, but these small one were perfect for Ruby's size.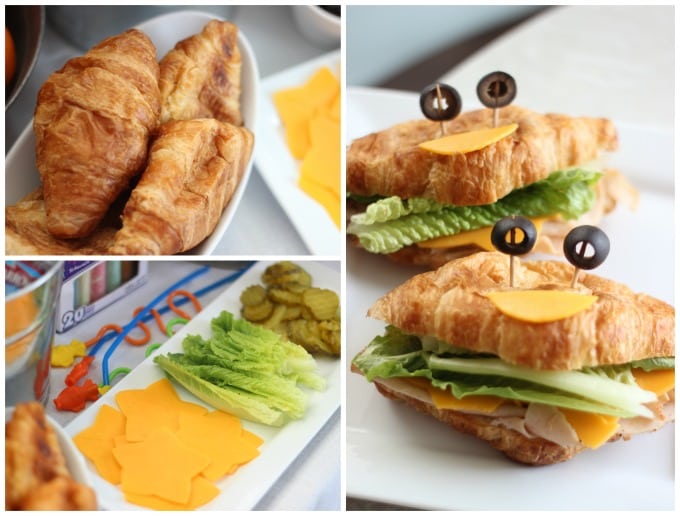 I set out a tray of "starfish", "seaweed", and "sea cucumbers" to put inside the sandwiches.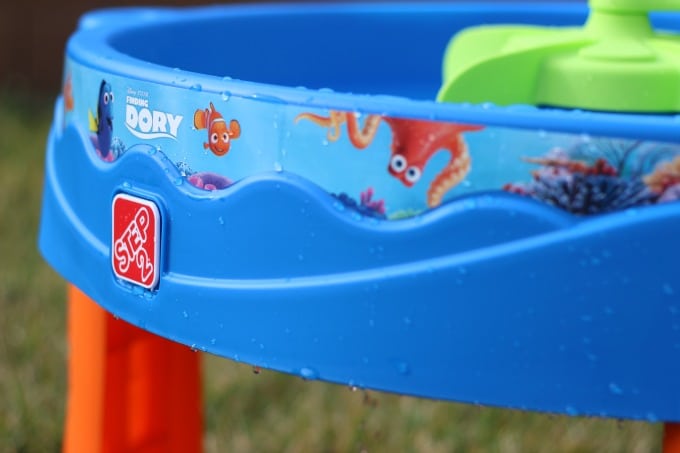 Our Step2 Finding Dory water table was an absolute hit! I had fun playing with it too 🙂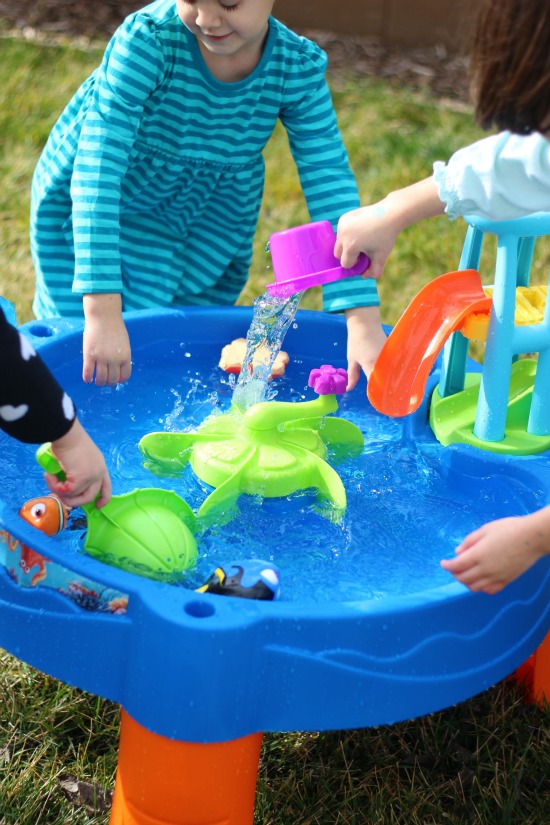 I'm so glad we pulled it out earlier than planned so that the girls could take advantage of the nice weather.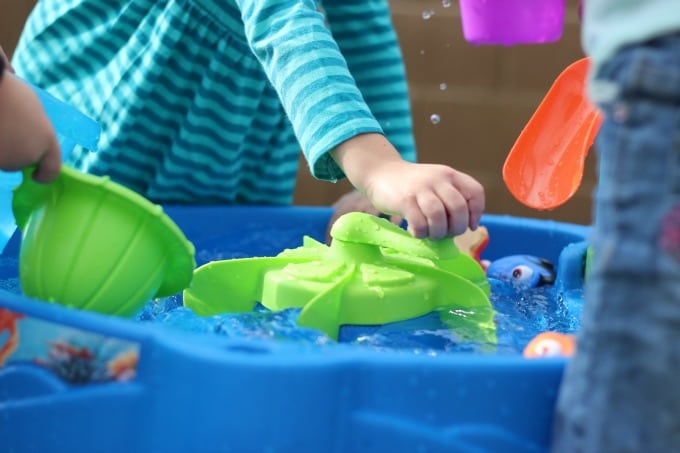 It has so many fun and interactive features like the whirlin' waves feature in the center.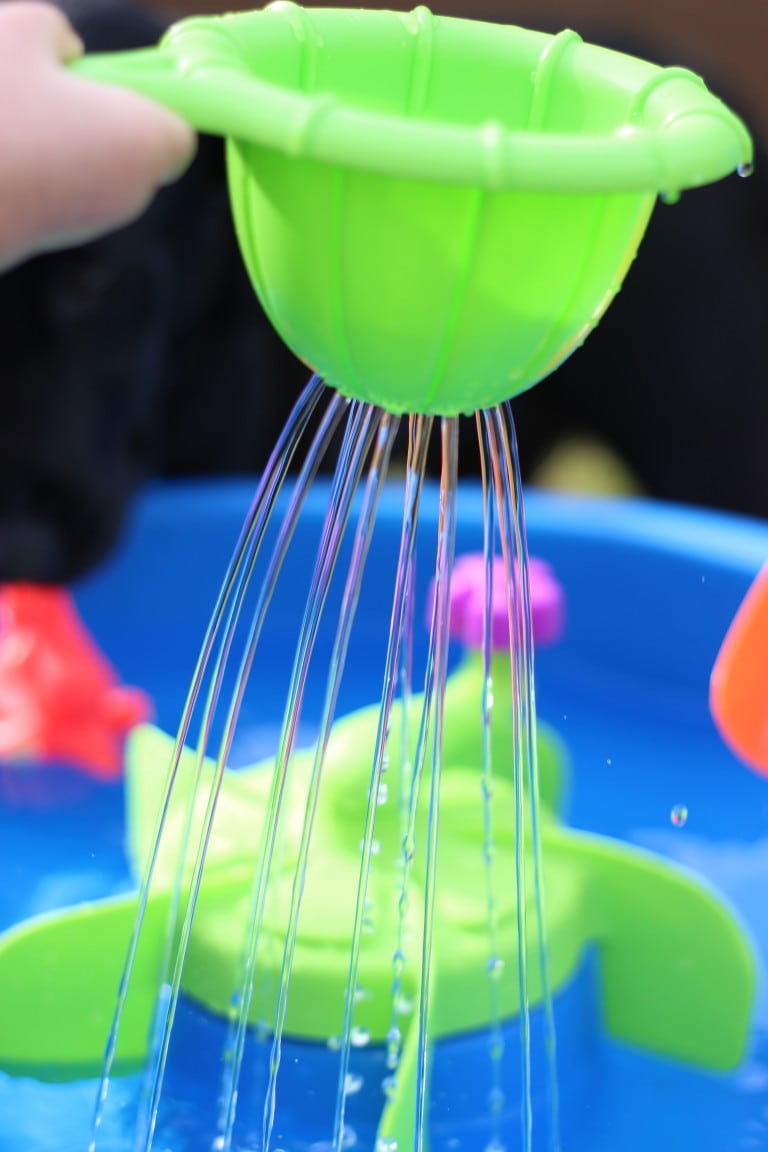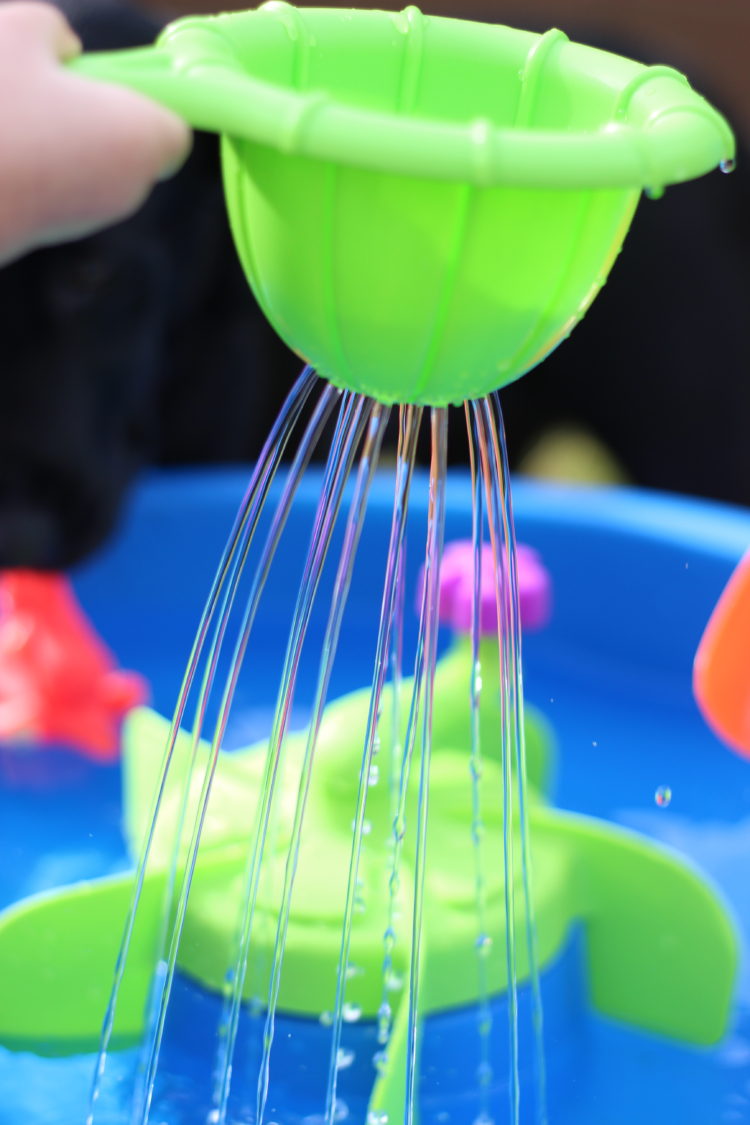 It also comes with a variety an 8 pc. accessory set and squirt toys.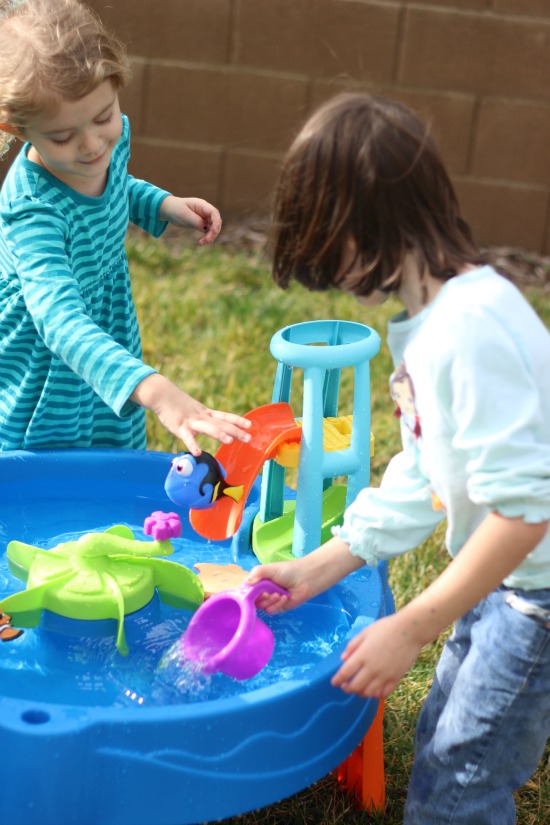 The girls liked the water slide and filling the bucket full of water on the tower.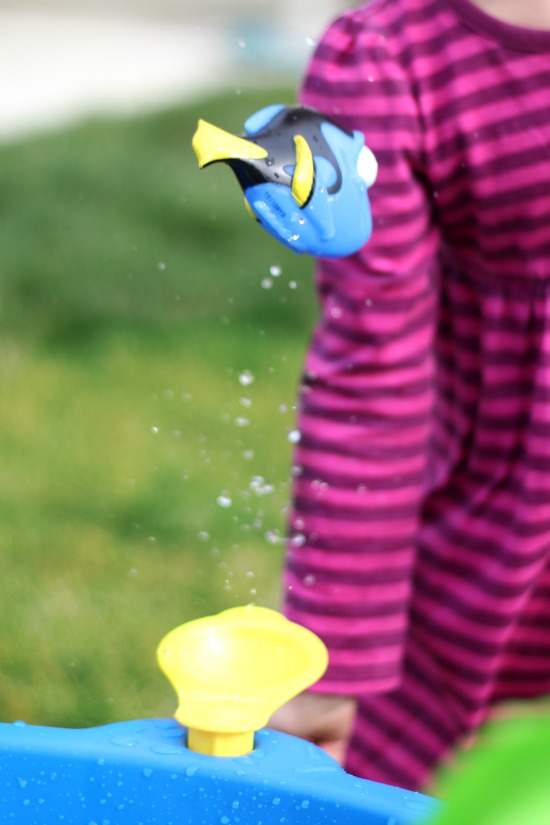 And, of course, they like flinging the squirt toys up in the air! When it was time to empty the table, I simply pulled the plug and it drained onto the grass. Easy!
The Finding Dory Whirlin' Waves Water Table is sold exclusively at ToysRUs.
I am a Step2 Ambassador and am partnering with Step2 for a review on the Whirlin' Waves Water Table; an item that our family picked out. We received our water table in exchange for my review and honest opinion.