This post brought to you by
Walmart
. All opinions are 100% mine.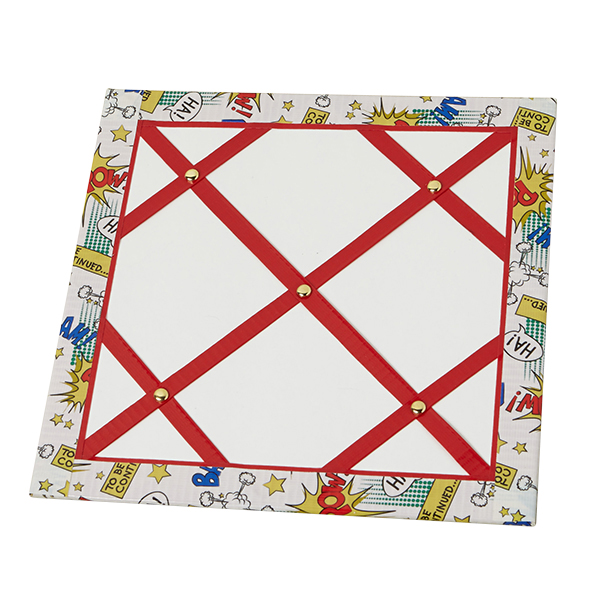 Was Duck Tape® on your back to school list this year? No? Well here is why it should have been and why you can add it to your list for back to school and fall!
Duck Tape® has come a long way from being plain old grey.  Now you can find it in pretty much any design and/or character! We used the kid's favorite characters (Minnie Mouse, Mario Brothers, and Despicable Me) to create art caddies to hold their homework supplies in. They were so easy to make and they use them on a daily basis!
You can add a strip of fun Duck Tape® to practically anything. Binders, mirror borders, pencils, and notebooks for a fun decorative touch. I used it to label Kaylee's pencils and markers for her kindergarten supply box. You can also make fun crafts with it!
Duck Tape® is super sturdy and water resistant. I just used it to reinforce the back of a huge poster that I made for our church talent show. I was afraid the hangers would ripe right through the poster boards that I used so I added Duck Tape® to the back before punching holes through it. Problem solved!
Here is how to make a darling message board for a school locker or inside of a cupboard at home. Now you have a nice place to tuck away notes and flyers that come home from school.
Duck Tape® Locker Message Board
            Here is what you will need:

Duck Tape®

Duck® Brand Dry Erase Adhesive Shelf Liner

Scissors

Ruler

Craft knife

Pen

Foam core board

Brads

Crafting board
Place one sheet of 10 in. by 10 in. Duck® brand dry erase board liner on your foam core board. Using a craft knife cut off the excess foam core board.Make a piece of Duck Tape® fabric that is 15 in. long and 1 strip wide. Cut two ½ in. wide strips out of this piece of fabric.
Make a pieceof Duck Tape® fabric that is 10 in. long and 1 strip wide. Cut 4 half inch wide strips out of this piece of fabric.
Tape the pieces from step 2 in an "X" shape across your board. Use small pieces of Duck Tape® in the corners to hold the strips in place.
Using small pieces of tape, tape the 4 strips from step 3 in a diamond shape on your board.
Cut a 11 in. long piece of Duck Tape®. Fold it over the edge of your board then trim excess tape. Repeat for the 3 remaining sides.
Add embellishments to your border if desired or add a fun Duck Tape® print to the sides.
Push a brad through where each of the strips of tape intersects.
How fun is that? You can
buy Duck Tape at Walmart
in the home hardware, office, and craft section. I actually found the best prints in the home hardware section next to the painters tape, etc.
Be sure to follow @TheDuckBrand for tons of creative inspiration!