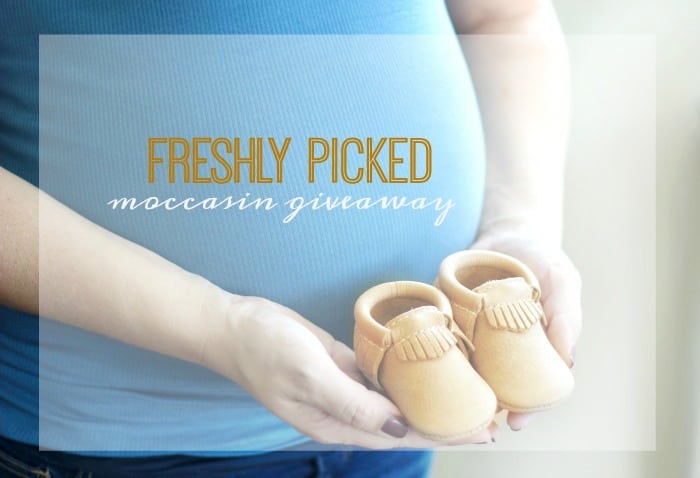 All four of my babies learned to walk in soft soled baby shoes. I was drawn to the light weight feel, soft soles, slip on style, and elastic to keep them on their tiny feet. I found that less bulk turned into better balance and grip when learning to walk. It wasn't practical or safe to let them to barefoot all of the time so I turned to soft soled baby shoes for protection and durability.  I was excited when little leather moccasins for baby became mainstream. The style is just darling and has all of the features that the soft soled baby shoes had years ago.
I am currently 29 weeks pregnant with a VERY active baby boy. My doctor had to actually press my stomach down with his hand to get the baby to hold still, and stop kicking the doppler, long enough to get a heartbeat reading. I have a feeling he will learn to run before he learns to walk, so these little shoes will come in handy!
The moccasins from
Freshly Picked
are fantastic and I like that they carry such a variety of sizes from newborn to preschool age.
Ruby owns two pairs and loves them. She is almost 5 years old and her moccasins still fit! Freshly Picked was the only company that I found who sold the larger sizes.  They are made from soft leather in a variety of styles and are very durable. She wore them inside and outside to preschool and they are still in great shape. Perfect for active toddlers and kids.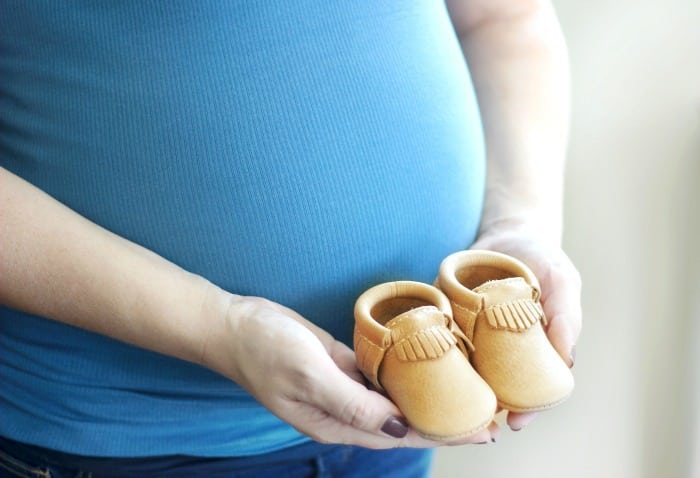 I love the neutral hues of the moccasins in their Utah collection, but you'll have to visit the site to see the
entire collection.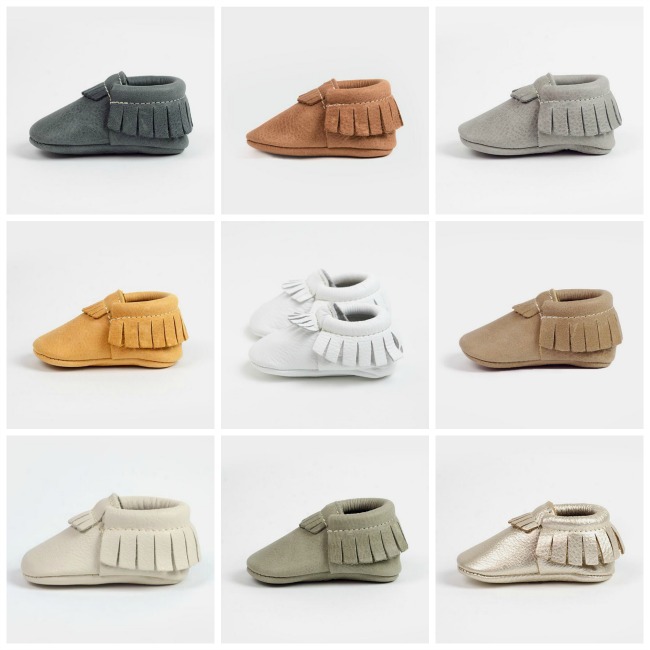 I'd love for one of you to have a pair for your baby too! Entering is easy, just follow the widget below.
Giveaway open to residents within the United States only. If you've won a pair of moccasins from Freshly Picked within the past 60 days you are not eligible to enter.