I'm always on the hunt for a fun and unique gift for my kiddos, especially my boys. Is it just me or are tween/teen boys harder to shop for? I can easily find gifts for my girls, but with my boys it takes a bit more dedication. That feeling when you find THE perfect gift? Priceless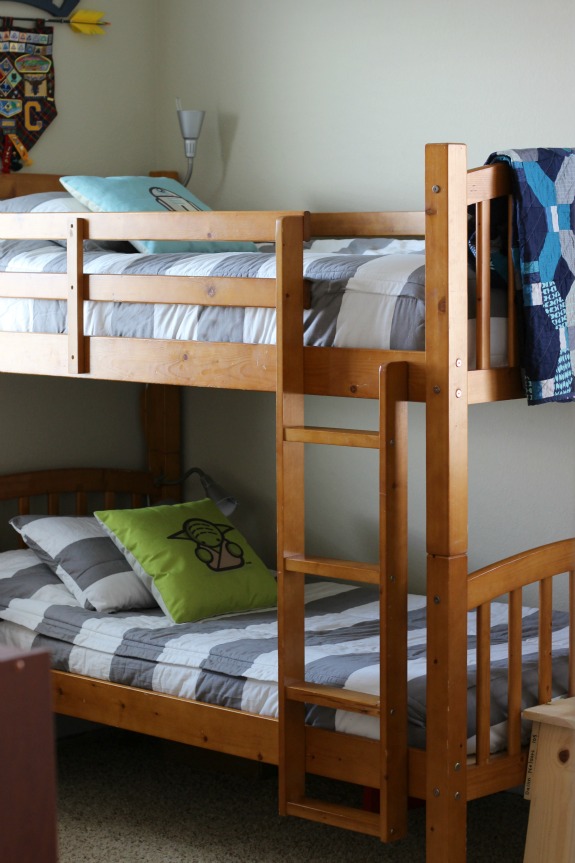 I found these awesome 3DLightFx lights at
Target
and immediately thought of my 11 year old. He loves Star Wars, especially BB8. Their room is kind of a hodge podge of their favorite things from Star Wars gear, Cub Scout mementos, and projects they've made.
We picked out the BB8 one since it is his favorite Star Wars character. His birthday is in a couple of weeks and we thought it would be awesome for him to wake up to BB8 crashing through his wall. Currently there is a large frame hanging in that spot. We set up the vinyl and screws and made sure BB8 was straight, then put the droid back in box and hung the frame again. He has no idea that there is anything underneath! I can't wait to hang it back up the night before his bday 🙂
Set up was a breeze! The crash effect comes from a vinyl peel and stick decal that looks pretty real. It also comes with placement markings for the screws. All in all it took about 5 minutes to install.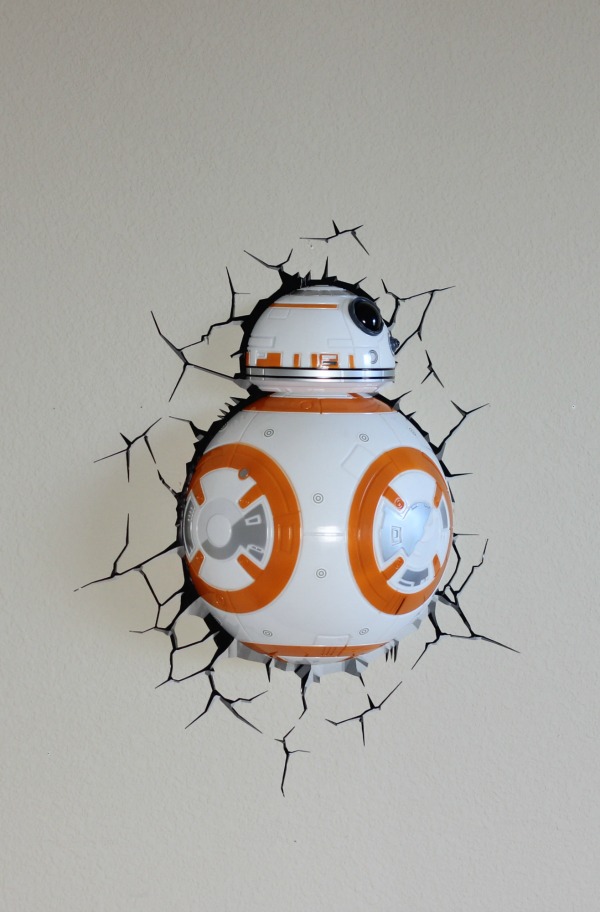 The only thing I wish was that it was more of a light vs. a nightlight. The two circles on the head glow, but that's about it. For us it is more of a decor piece so it works, but it would neat if the whole droid body glowed.
3DLIGHTFX 3D Deco Lights are so fun and come in a full range of comic book, super hero, Disney Princess, sports and car lights that look as though they are popping right out of the wall! They are battery operated and cool to the touch so you can place them any where in the room!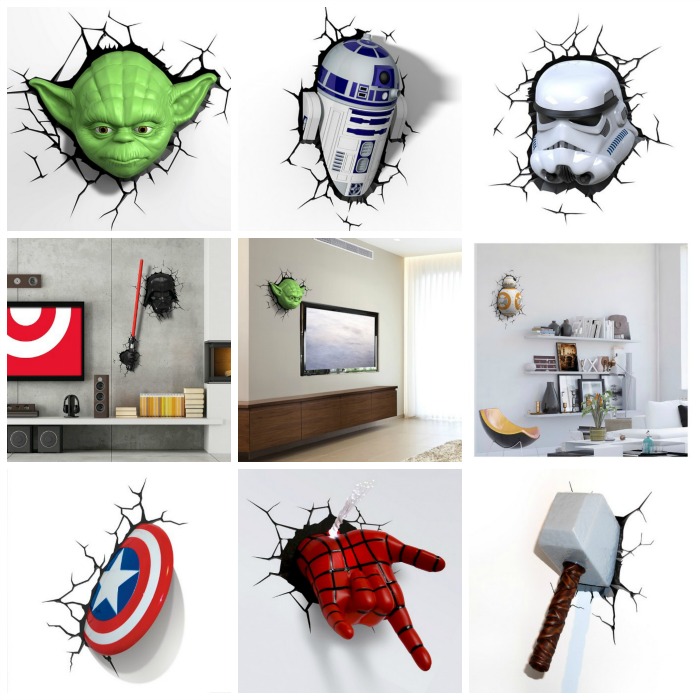 Find all of these amazing products here.
Which one would you choose?
I received this product in exchange for my honest opinion.