A delicious chicken sandwich station for game day! Served on garlic toast with a variety of fixings, a veggie platter, and other snacks! This post has been sponsored by Tyson Foods, Inc. All thoughts and opinions are my own.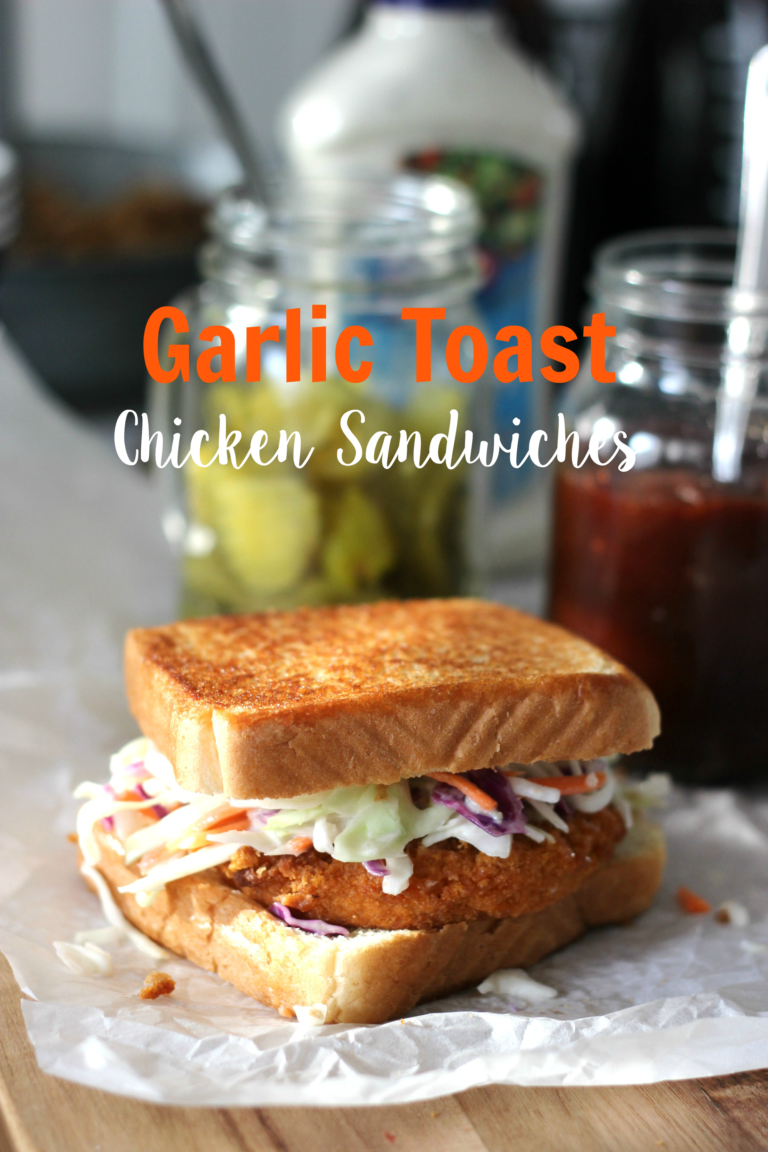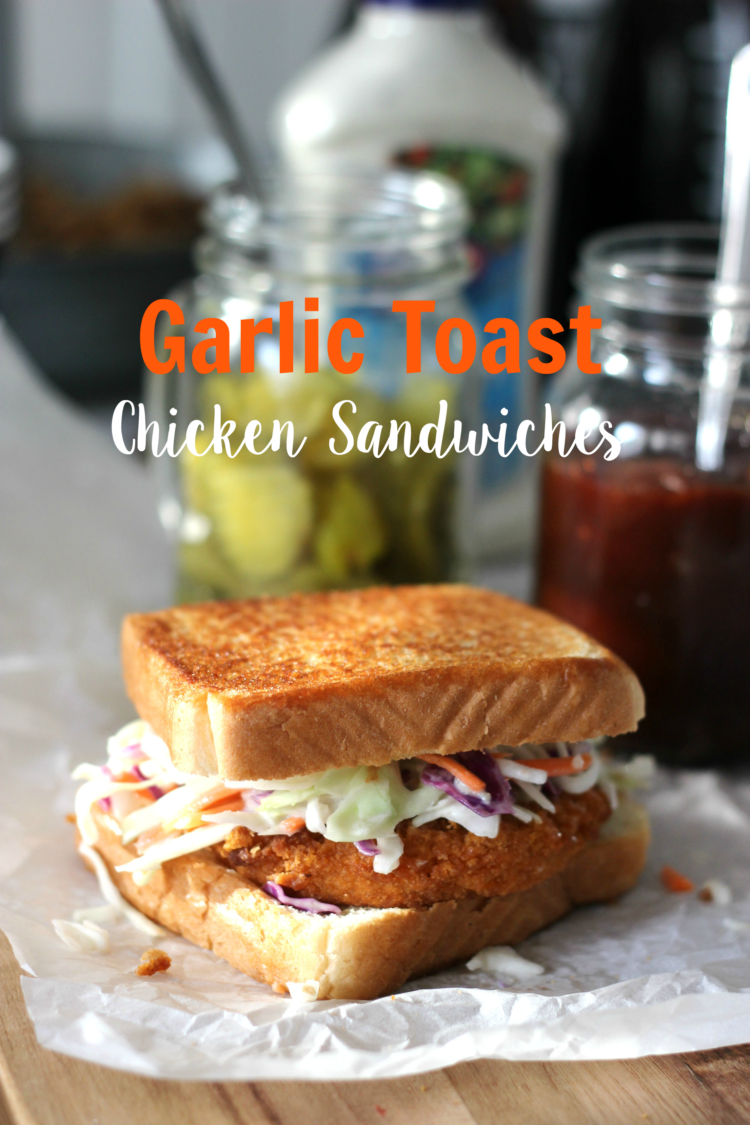 Have you ever had a chicken sandwich on garlic toast? How about a chicken sandwich with coleslaw on it? If not, you're in luck. I'm sharing all of the details on how to create one of my favorite sandwiches using Tyson® Chicken Patties.
No game day spread is complete without snacks, so I'm serving a variety of chips, nuts, and a delicious veggie platter!
These garlic toast chicken sandwiches are absolutely delicious and are the perfect addition to any finger food game day spread. Because these sandwiches are better prepared fresh and not ahead of time, I like creating a sandwich making station. Guests love customizing their own food. This is why bar-style meals are so popular! I set out the basic ingredients, add a few sauces, and let everyone assemble their own sandwich.
A brand new Dollar General opened up just down the road from us, and it has such a great grocery selection! Dollar General offers great prices and is often more convenient to shop at than a larger grocery store. Click here to see if there is a store near you.
I picked up a package of Tyson® Chicken Patties for my sandwiches. I found these in the freezer section. They bake up nice and crispy in less than 20 minutes!
I also picked up a variety of chips, nuts and ranch dressing. I like using ranch dressing because it doubles as a sauce for the sandwiches, too!
Ready to see how I put it all together? Let's get started!
How to Make a Garlic Toast Chicken Sandwich
Bake the chicken patties according to the package instructions. While the chicken patties are in the oven, prepare the garlic toast.
Garlic toast: You can use whatever kind of bread you like, but I like using thick Texas toast bread.
Butter one side using a butter knife, then lightly sprinkle with garlic powder and place in a hot skillet.
These toast slices cook quickly, so keep an eye on them. When they are golden brown, they are done! Repeat until you have a nice stack, two for each guest.
Pull the chicken patties out and stack with the garlic toast!
Serve with a bowl of coleslaw for guests to add to their sandwiches, along with pickle slices, bbq sauce, and ranch dressing. You can also add sliced cheese, grilled onions, mushrooms, or any number of toppings.
A variety of nuts and salty snacks are great for snacking on while watching the game, so I filled my tiered snack stand with both!
No game day spread is complete without a good old-fashioned veggie platter with ranch for dipping!
And let's not forget drinks! I filled two carafes with root beer and added a bit of detailing on the front with an oil-based paint pen. Don't worry, it's not permanent. It comes right off with nail polish remover! I also used the paint pen on the paper cups to add football plays.
Who are you rooting for this season? Click here for a coupon for the latest Dollar General Coupons!
You might also like…