This shop has been compensated by Collective Bias, Inc. and its advertiser.  All opinions are mine alone. #ItsADaisy #CollectiveBias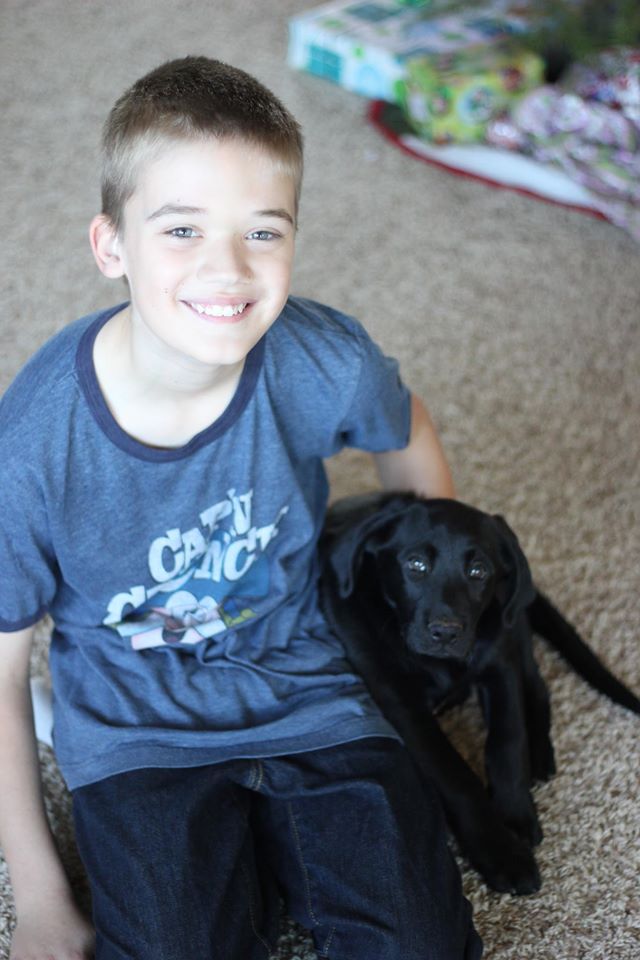 This is Dallin. Dallin is 11 years old and is an all around awesome kid! He loves his dog, riding his bike, fishing, camping, and scouts. His favorite part about Cub Scout Day Camp was getting to shoot BB guns. He told us that it was something he would like to get someday. It really did seem like the perfect gift for such a great kid, and on the top of the list of gifts for boys. He even came up with a list of 5 reasons Every Boy Should Have a BB Gun.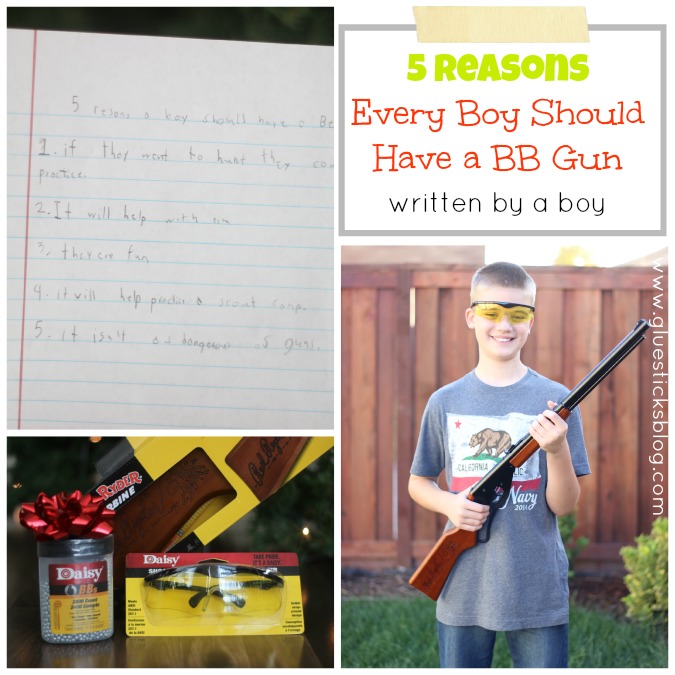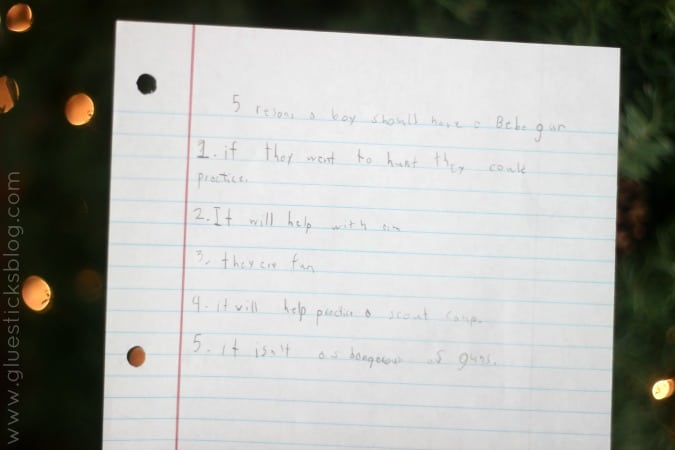 5 Reasons Every Boy Should Have a BB Gun
1.  If they want to hunt they can practice.
2. It will help them with aim.
3. They are fun.
4. It will help practice for Scout Camp.
5. It isn't as dangerous as other guns. 
We were sold. He is a responsible, obedient, and cautious boy so we decided to get him a Daisy BB Gun! Complete with a container of BBs and protection glasses.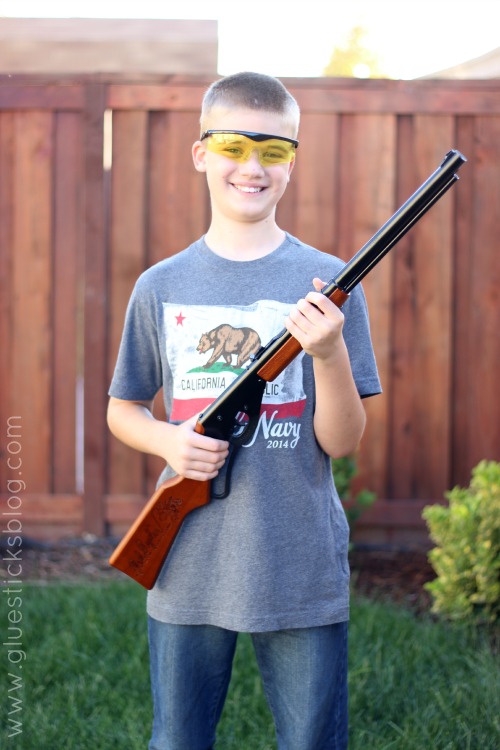 After receiving some safety tips from dad about proper handling of a gun, where/where NOT to aim, and how to load it, he was ready to try it out!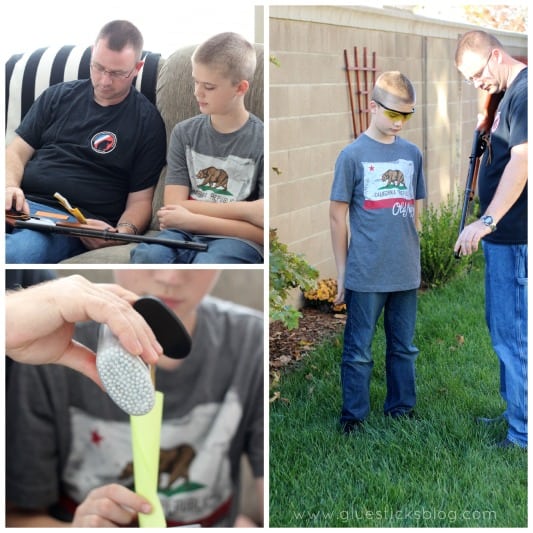 BB guns are easy to load, easy to aim…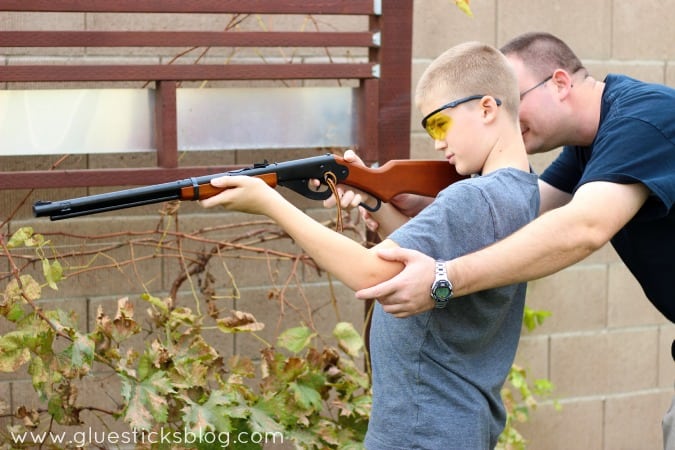 and easy to shoot! Perfect for this guy!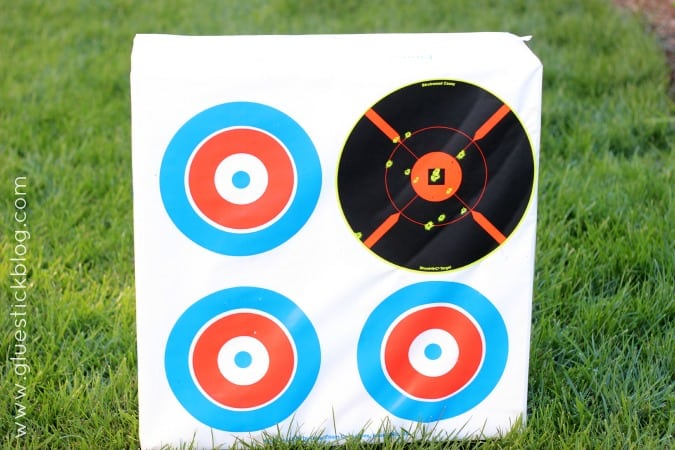 Just look at that Bullseye!
Daisy educates roughly one million of America's youth a year through their Ten Lesson Shooting Curriculum about BB gun use and safety (found here). Daisy's educational curriculum has been around since 1948 and continues to encourage safety when handling and using their products.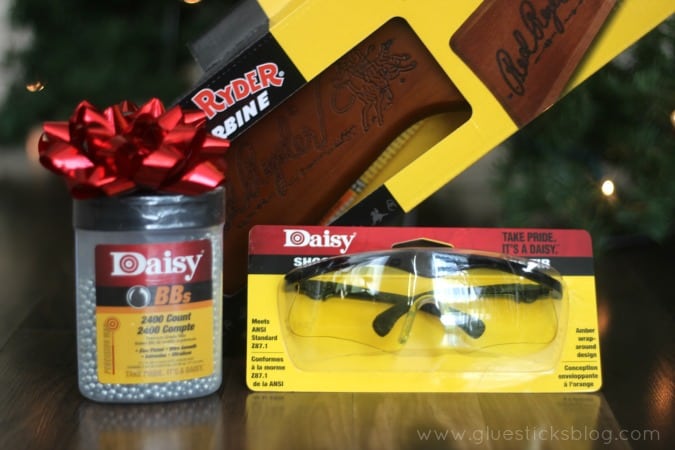 How excited would your little boy be to receive his own Daisy BB gun for Christmas this year?
When I went to Walmart to pick up Dallin's, an older gentleman walked past my cart and did a double-take. Then he came back and said, "You must have a very excited little boy at home!". I told him that my 11 year old was going to flip when he saw that we bought him a BB gun. He smiled and said, "GOOD FOR YOU!". I bet it brought back memories of his own childhood.