This post brought to you by Groupon Gift Shop. The content and opinions expressed below are that of Gluesticks.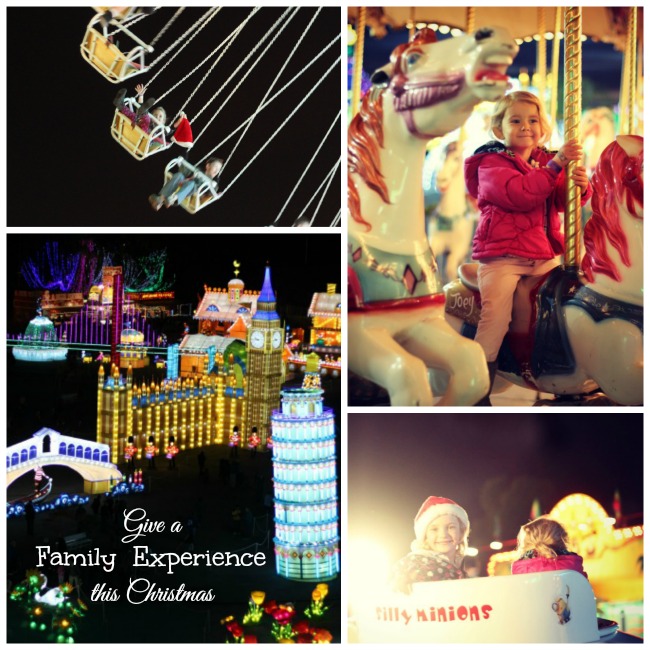 My favorite gifts are the ones we can experience as a family. The kind that don't add to our collection of "things".  Last year we received movie tickets from a family member and it was the best gift! After the holidays we were able to afford to take the whole family to see a movie together, somthing that with 6 of us can add up to quite a lot. We decided a couple of months ago to try to continue on with that type of gift for our kids this year. They will still receive a few special toys from Santa, but their gifts from us will be experiences based on thier hobbies and interests.
We treated the kids to an early Christmas gift last week to kick off the holiday season. I found a Groupon for a Global Winter Wonderland that was coming to the fairgrounds near us and knew that it would be something that the kids would love.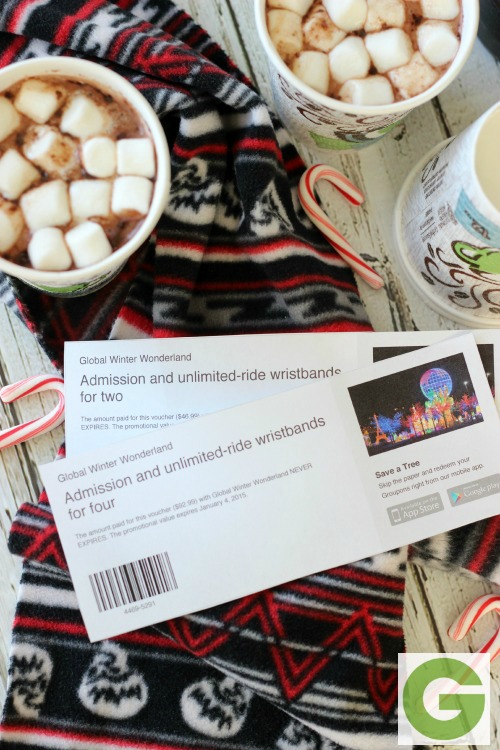 Unlimited-ride wristbands, light displays, and performers from around the world! We packed a big thermos of hot cocoa and told the kids to get their coats on for a fun holiday surprise.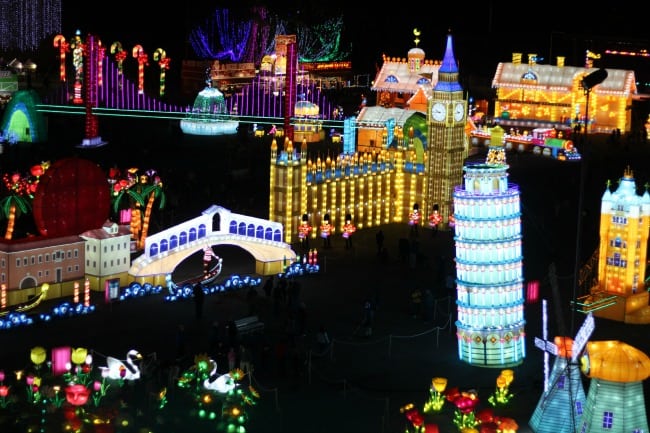 Upon entering we found thousands and thousands of lights in beautiful displays depicting scenes from around the world.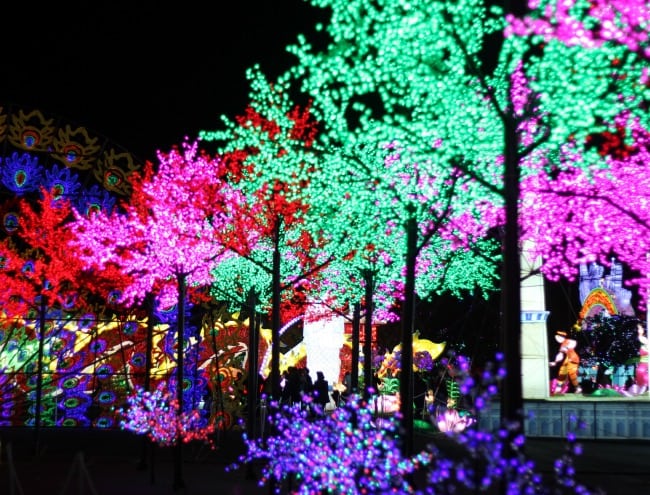 The hightlight of the night for the kids were the rides.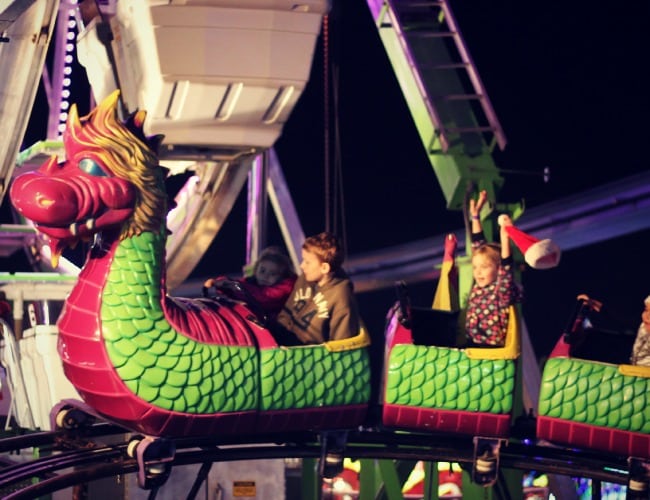 Plenty for the whole family to enjoy together!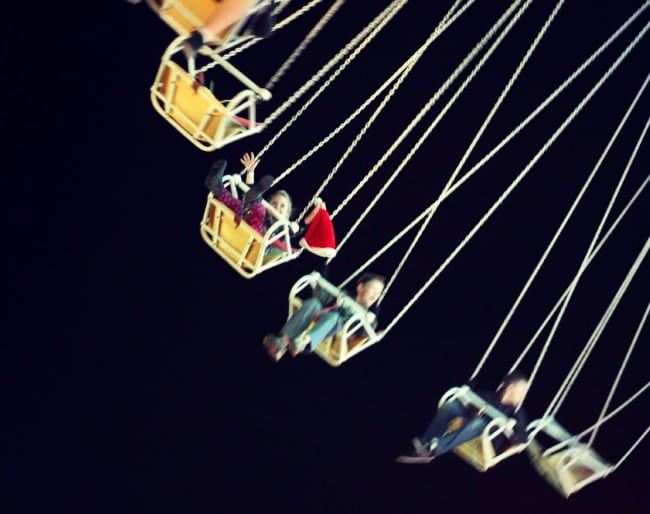 Can you spy Kaylee? She wore that little Santa hat all night long!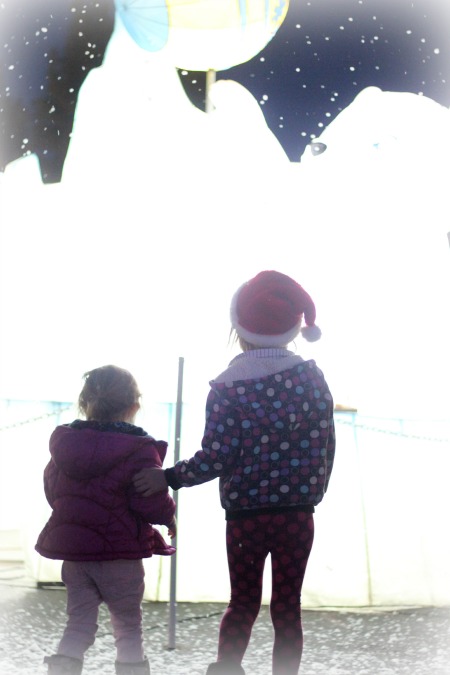 The holiday season never grows old for me. Especially with little children in our home. They get so excited over every element. The lights, the tree…and pretend snow. It was actually bubbles and they loved it!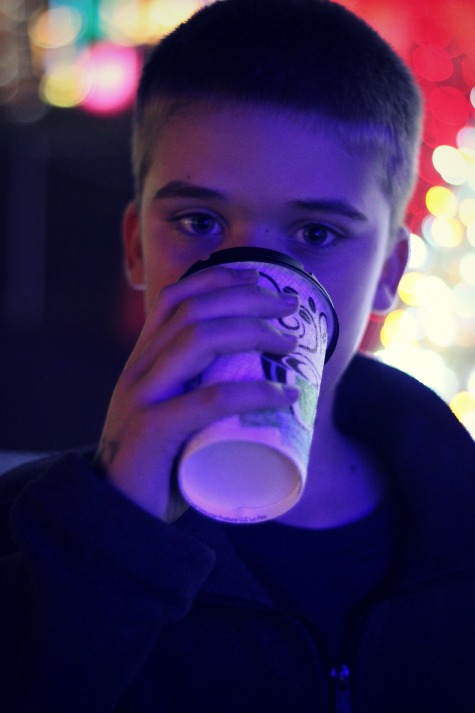 When the temperature dropped, we pulled out the hot cocoa and warmed up as we walked back to our car.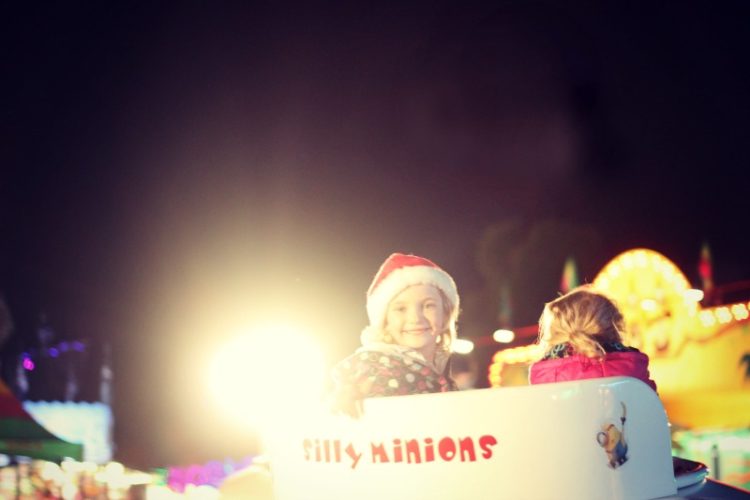 As we buckled the kids into their seats Ruby said, "Can we come back to the Winter Wonderland tomorrow?"
I think it was safe to say that they had a great time. Here's to a holiday season full of family moments like this! When considering a gift for a family with young children like ours a Groupon deal for an activity like this or a membership to a local zoo, or children's museum is such a fun idea!
#GiftGroupon