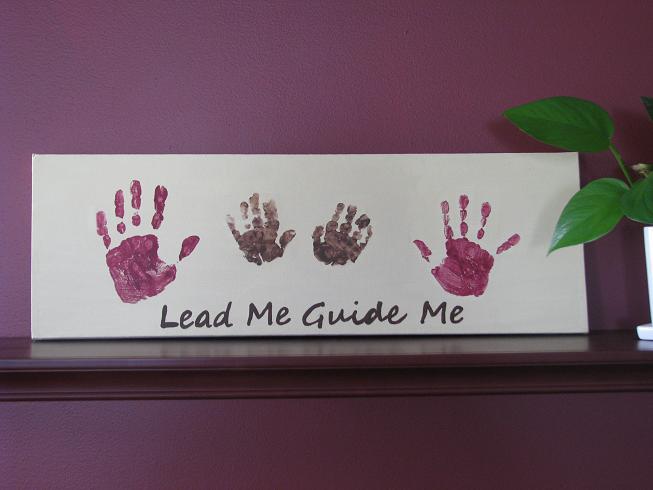 The kids are growing up WAY TOO FAST. Before Kaylee got any bigger, I wanted to do something that preserved her tiny little hand prints. I bought an 8×24 canvas, painted it a cream color, then put the kid's hand prints on it. The boys were happy to help, Kaylee giggled when I painted her fingers, then screamed while I tried to place them on the canvas. This explains the smudgy prints 🙂 It wasn't worth torturing her to get new prints.
I painted the phrase, "Lead Me Guide Me". When Aaron saw the letters, he asked me what it said. I told him then he said, "That's from
'I am a Child of God'
!!!" We sing it every night before family prayer.
I haven't decided where to hang it yet, but here is a picture of how it turned out.