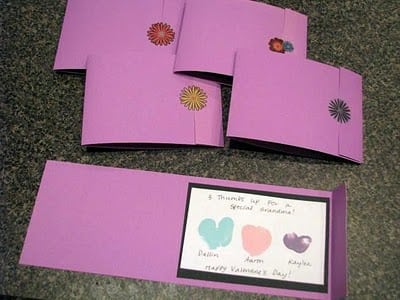 We are the only ones in our family who live in Ohio, or in the
Midwest
for that matter. ALL of our family lives in the west and in Alaska, so we love making little reminders to send showing how much we love and miss them!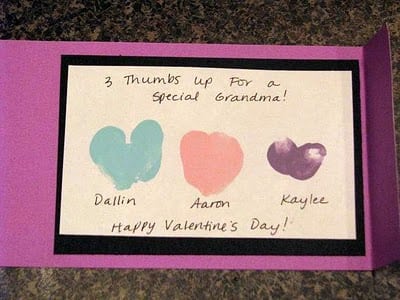 I just dipped the kid's thumbs in acrylic paint and printed it onto the
card stock
. Super simple but personal.
Happy Valentine's Day!