#NudgeThemBack #CollectiveBias
Fact: If you are anti-dog, like I once was, you may not want to watch this video because it will have you searching local ads for a puppy.
Our lives have changed a lot in the 18 months since Toby joined our family. Definitely for the better. Two years ago I couldn't ever see us owning a dog. I waned to immediately wash my hands if I ever had to touch one. They shed, they drooled, they jumped, they barked, they pooped, and I just did not want one, but a certain 10 year old boy wanted a puppy. So much so that he would cry just thinking about it. And so because we love our children more than we love ourselves, we began to look for a dog.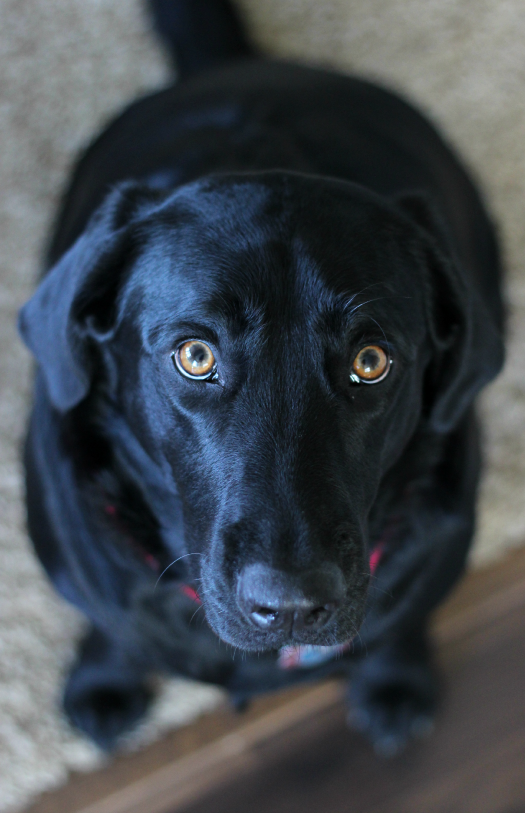 Our friends let us know about a black lab puppy, the last of his litter, who was for sale in the area. The owners were holding on to him for their sister, who ended up not being able to have a dog in her apartment so they had already been working on crate and potty training him. The night before we met him I felt sick to my stomach. Our lives were about to change in a very big way.
When I picked him up for the first time he was so small and scared. His whole body was shaking and he just sat on my lap all the way home. I couldn't believe how mellow he was. The kids had no idea that we were bringing home a puppy. Their faces were absolutely priceless when we walked into the house. Sheer shock. That night we had plans to go see Christmas lights so we put him in his crate and started to leave the house. As we were getting into the truck, my husband walked out of the house holding Toby. He said he was whimpering in his cage. He wanted to be with his family!  So we put him in the double stroller with Ruby and he enjoyed the Christmas lights with us as he peered out of the stroller in-between naps.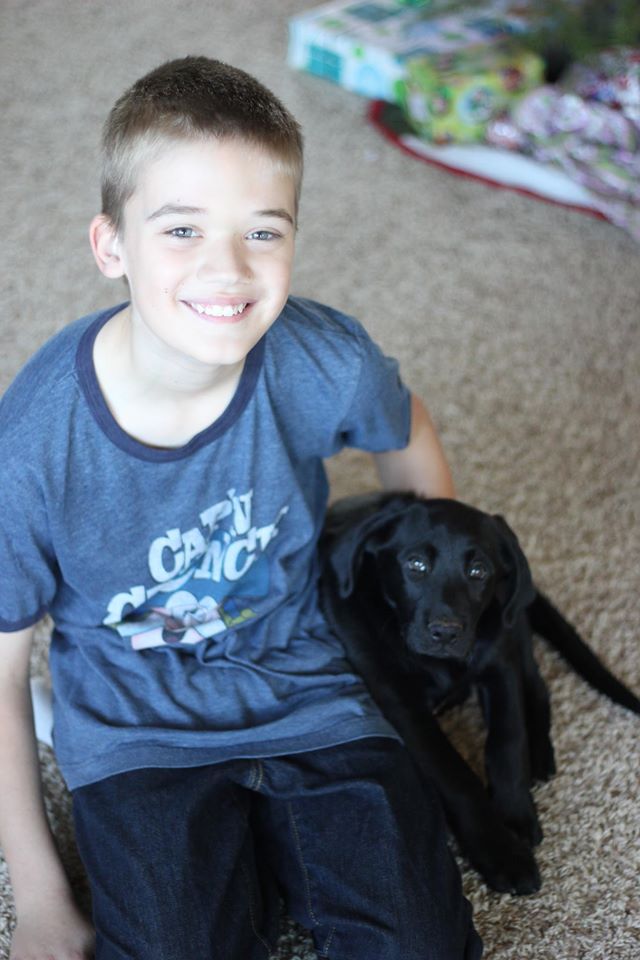 His calm demeanor has stayed with him and he is such a GOOD dog. I'm not sure how we lucked out so much.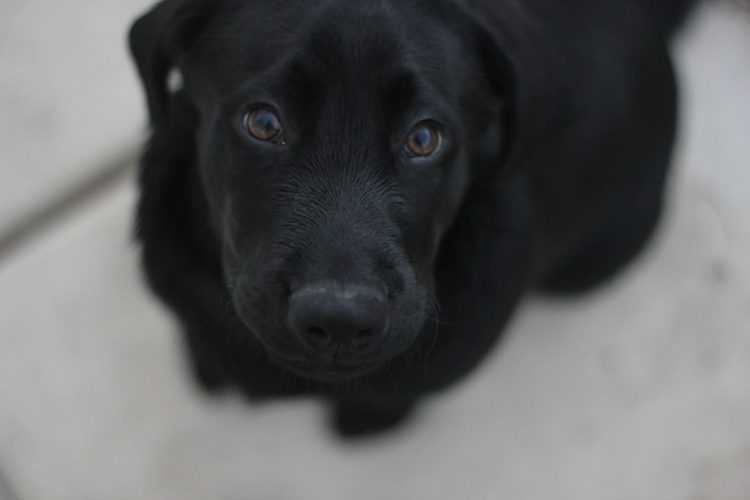 Suddenly the loose hairs aren't a deal breaker. I just vacuum and sweep more. The occasional drool on my jeans is ok, and giving him a good rub on his ears or a tummy scratch is something that I do all the time, without feeling like I need to bleach my hands. He is Derrick's running partner, a giant pillow for Ruby, a huggable teddy bear for Kaylee, a friend to Dallin, Aaron's favorite pet, and another child to me. We can't imagine life without Toby. It's nice to come home and be greeted with a wagging tail, so happy to see us. You can't wake up on the wrong side of the bed when those eyes are staring right at you, waiting for you to toss his favorite tennis ball for him. Dogs truly have a way of becoming part of your family, whether you intended for that to happen or not. Unlike other animals, they LIKE YOU! They want to be with you, and they can sense when they are needed.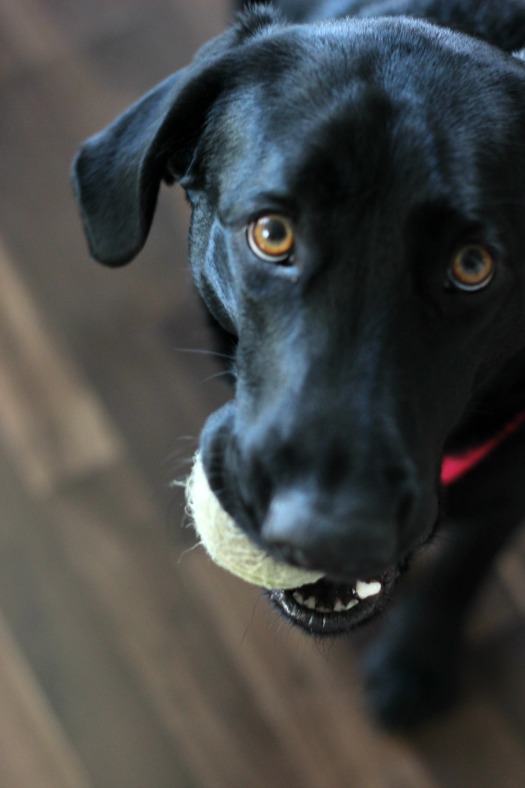 You won't find us putting a sweater on him, pushing him in a stroller, letting him sleep in our beds or sit on the couch, but we do love to spoil him.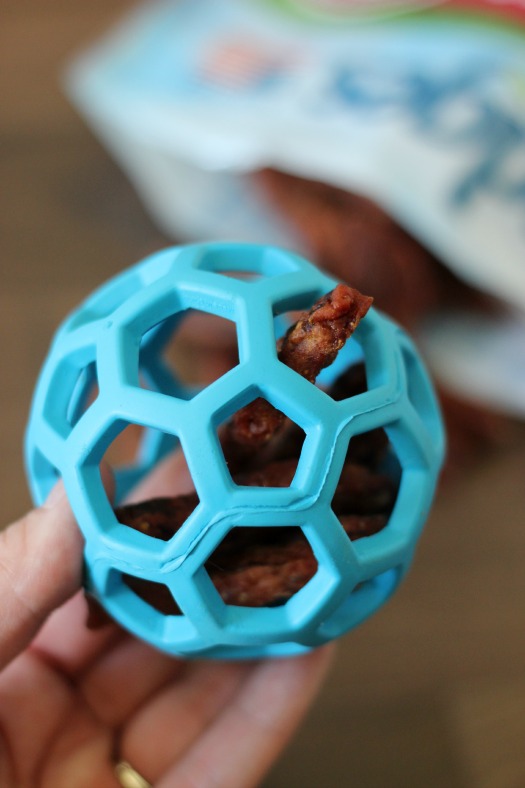 Toby is a black lab so he likes to chew. Luckily for us, he is only interested in his own toys, and he has a lot of them! I keep his basket stocked with toys so that he doesn't get bored.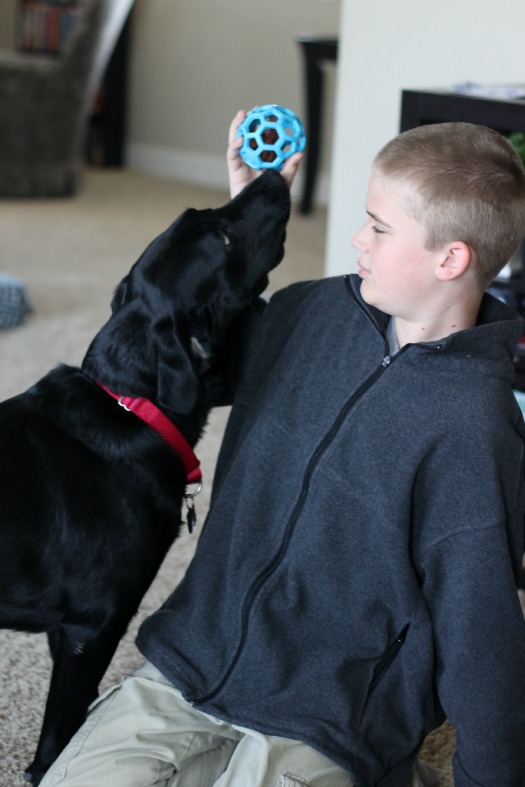 One of his favorites is his busy toy. This is because we fill it with  Nudges Grillers. They slip right through the holes. It takes him a little while to pull them out, but he likes the challenge. Busy toys are great for when company comes over or when we have to run errands and leave him home.
 The best way to keep him healthy and out of the vet's office is to feed him quality dog food. Since I've heard of many labradors with food allergies, we are very choosey about what we give him and stick to a corn-free dry food for the bulk of his diet. We supplement that with 1 can of corn-free canned dog food a once a week. He also loves any sort of grilled scraps (chicken or steak) that we occasionally send his way.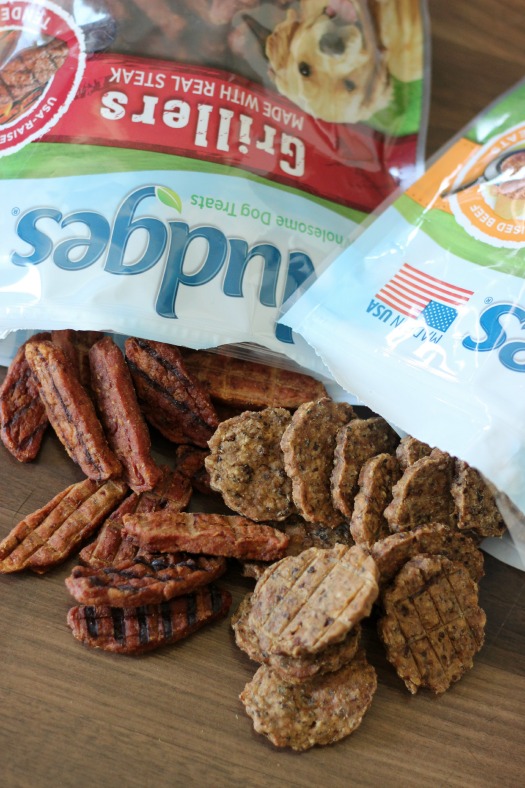 Since it isn't realistic to give him a grilled chicken tender or slice of steak when we want to give him a quick treat, Nudges Grillers and Sizzlers are a great solution. They have no artificial fillers, are made in the USA, and meat is the #1 ingredient. They also look edible! (not that I've tried them 😉 We also make sure he gets plenty of exercise. He loves going running with Derrick and walks with the entire family. Labs are social dogs and he wants to be with us. All of the time. He gives his all into pleasing us and being obedient. He rolls over in submission overtime we pet him. Nothing makes him happier than to get attention, a good belly scratch, or a to take him on a walk. He loves to be acknowledged and it is important for him to feel included and a part of the family because everyone knows that a bored dog is a mischievous dog. And we want to show him how much we like him!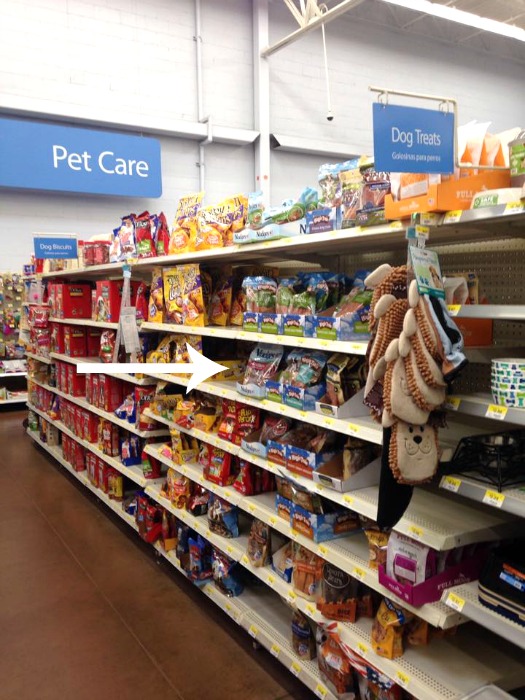 I buy Nudges Grillers and Sizzlers at Walmart and they are  available in a variety of flavors. I also saw that they have New Jerky Cuts in a 36 oz. value size. Dogs love unconditionally and that love deserves to be awarded! We'll continue to spoil Toby because he is one pup that deserves every bit of it!
Keep up with the latest products from Nudges by following them on Facebook and be sure to check out NudgesDogTreats.com for the complete line up of Grillers, Sizzlers, and Jerky Cuts.
Which ones do you think your dog would like the most?
You might also like…