Today we are doing a quick flash back to my favorite Valentine's Day project that has held out through the years. A simple Valentine's Day Topiary made WITHOUT a styrofoam ball. And the technique could be used for any holiday. Inexpensive, easy, and good for the environment 😉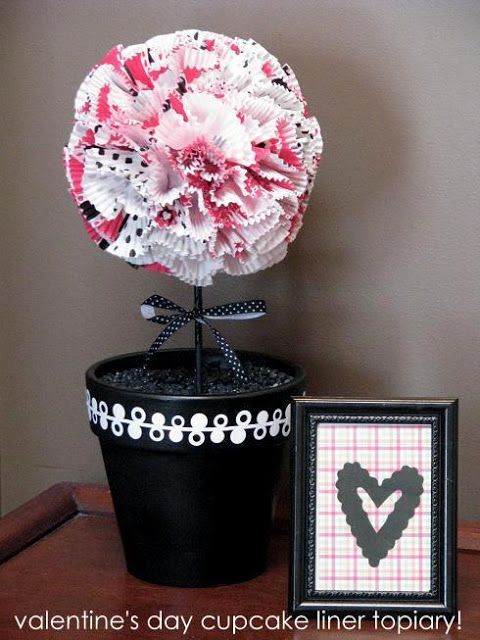 I had a lot of fun putting this topiary together.  I found these cute liners at IKEA last year and forgot about them…until today!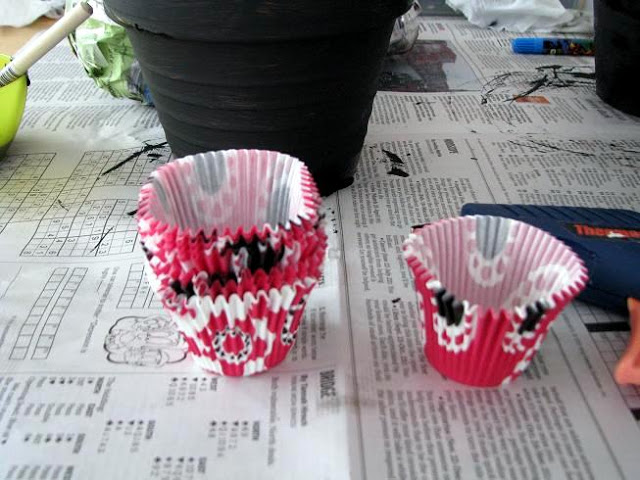 I know that everyone usually uses styrofoam balls, but I didn't have any. So I balled up some newspaper and secured it with packing tape. Perfect…and free!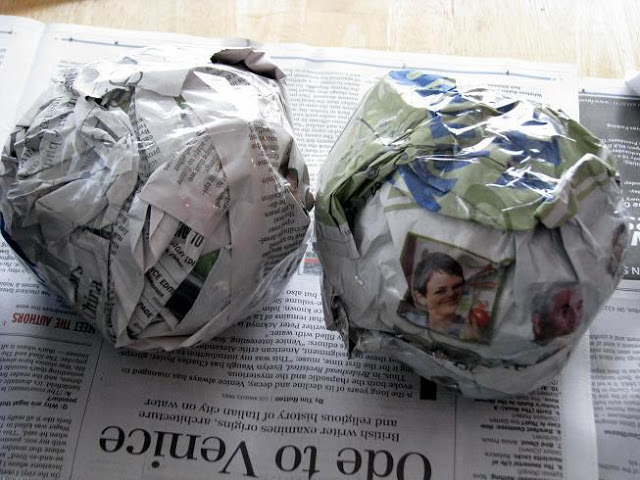 Then I began hot gluing the liners to the newspaper ball. Simple as that. The other ball will be used in another project that I will share another day.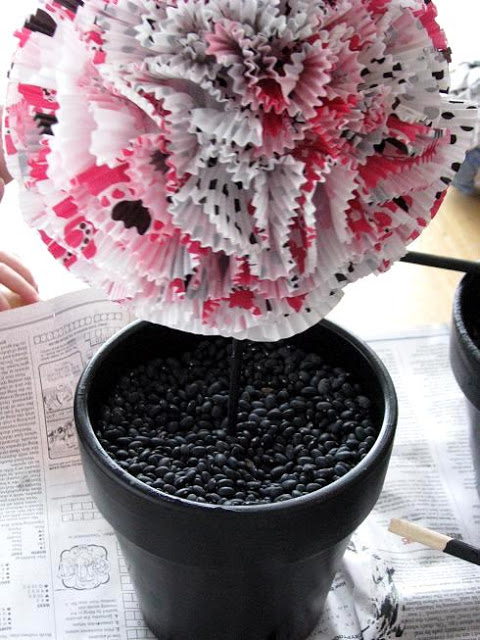 I had some flower pots in the shed, so I grabbed one and painted it black, then sprayed it with a clear coat and added black beans to hold the dowel in place.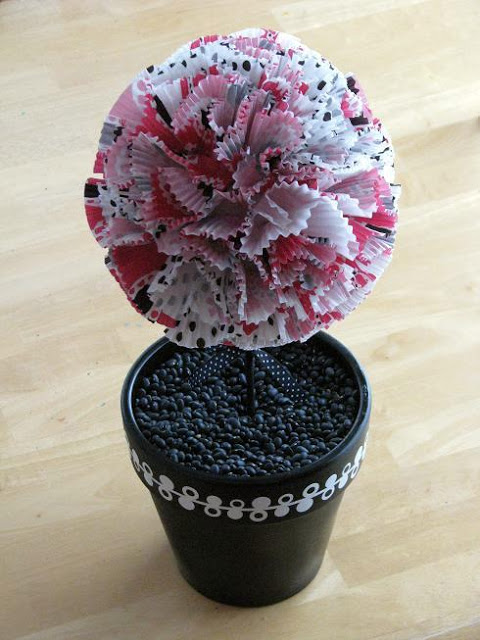 Added a ribbon and some contact paper trim to the pot (cut with my cricut), and I was done!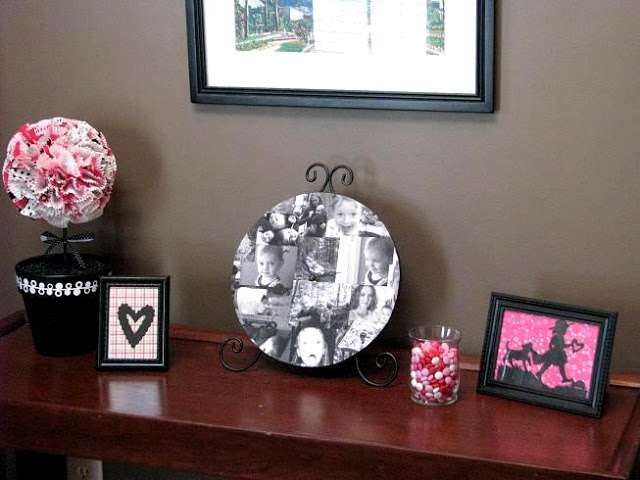 I haven't tried using the newspaper for other types of topiaries other than ones that use paper like cupcake liners or crepe paper. If you can hot glue the item on, then the newspaper ball would work great. If you need to poke the item into the ball, a styrofoam ball would work better.