Last night while helping my oldest with his math homework I looked over in the kitchen and saw Kaylee scrubbing the dishes in the sink with a dirty little scrubber and no soap and putting them right back in the sink. She looked over at me and said, "I am doing some dishes for you, Mom, because I want to be like you."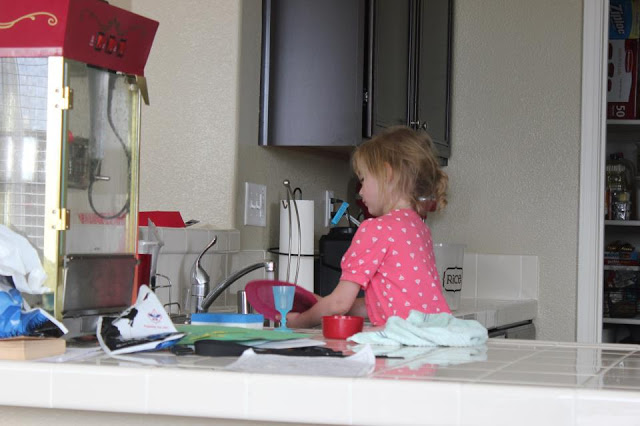 I'm sure she had no idea how nice that was to hear.
Just a little phrase totally made my day! It's moments like these that make me wish these years would last forever. Being a mother is the hardest job, but so fulfilling! It makes the whining, the crying, and the sheer exhaustion at the end of the day ALL WORTH IT!
—and as I am sitting here, Ruby just came up and squirted her fruit pouch of baby food all over my jeans— I'll be back…
…..
I thank Heavenly Father every day for the four blessings that he sent to our home. This is what it is all about.
Have a wonderful weekend friends!