If you give a child a crayon they are going to want some paper to go with it. When they finish coloring on the paper, they will need a pair of scissors to cut out their picture.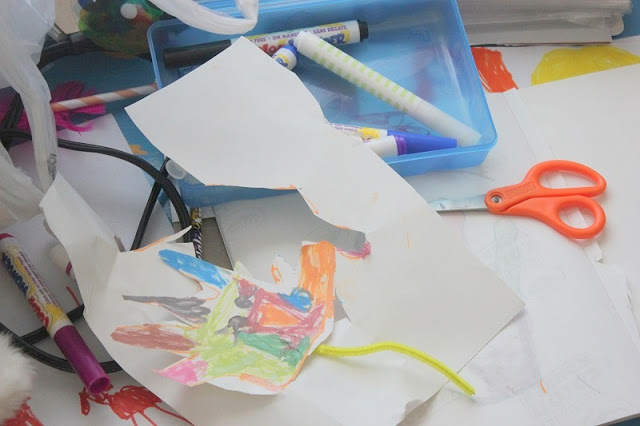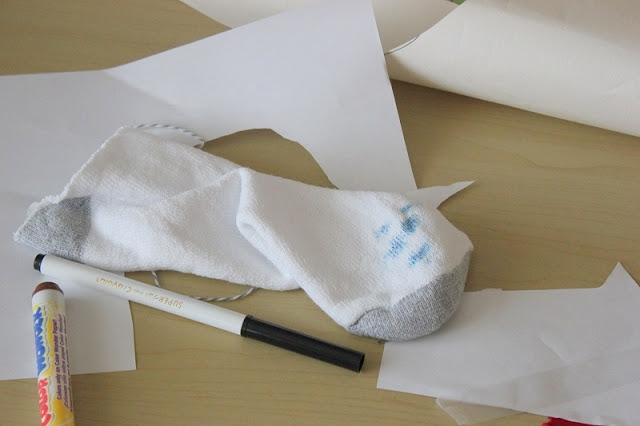 The sock puppet needs a face and so they scour your stash for markers, buttons and glue. The glue is sticky and reminds them that they forgot to hang up their first picture. And so they will find a chair to stand on and some scotch tape to display their masterpiece on the wall.
Completely forgetting about the mess they left for mom.
Hanging up the picture will remind them how fun it is to color and so they will look for a coloring book.
And chances are if they find one, they are going to want a crayon to go with it.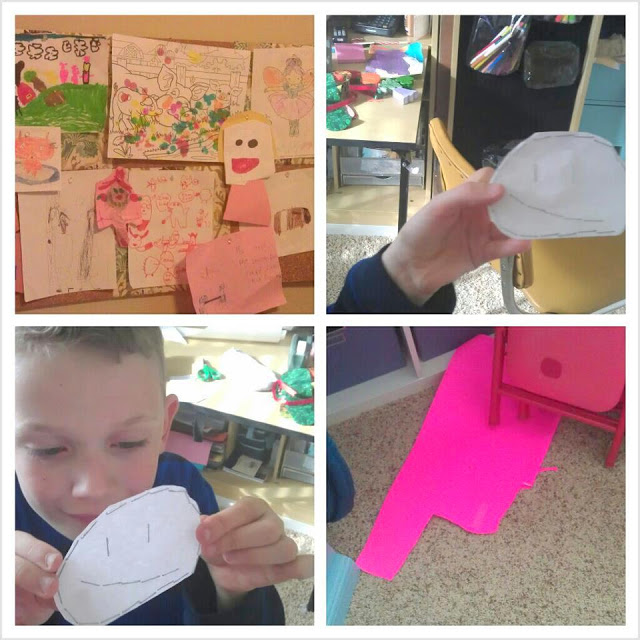 This is my life.
Homemade sock puppets, stick puppets, coloring pages, homemade books, washable paints, crayons, ribbon, twine, scotch tape, markers, straws, pom poms, pipe cleaners.
You name it, we probably have it, and now that I have a designated craft room on the main floor of the house….completely at their finger tips, it's turned into an art museum.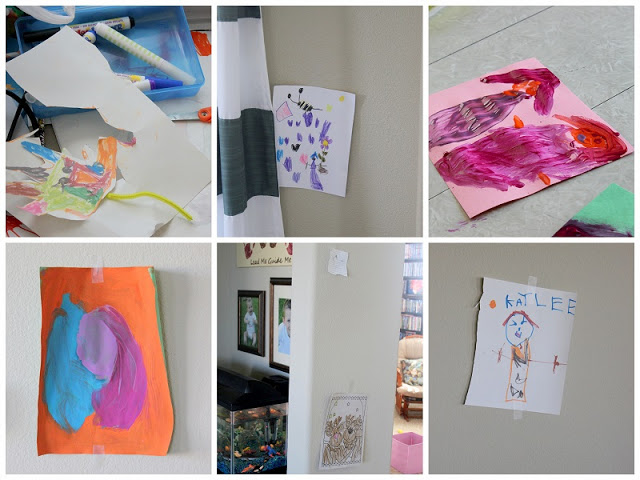 I didn't hang up any of these. It's the product of my 4 year old, scotch tape, and a chair.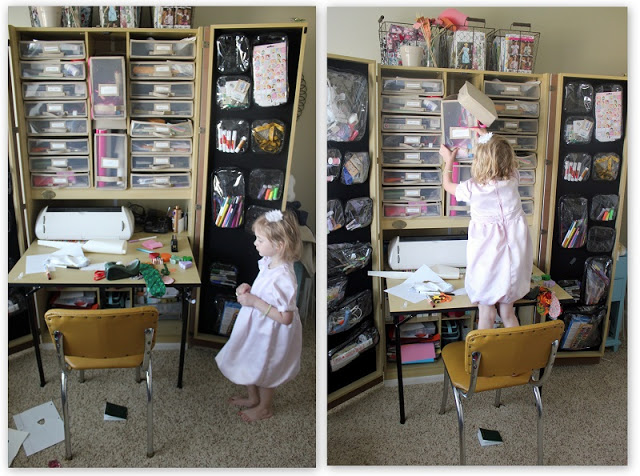 As frustrating as it can get to walk into my beautiful room and step on tape stuck to the carpet, seeing markers without lids, or several velcro pouches from
my Craft Box
missing…..I L.O.V.E. it. It makes this mama smile to have a house FULL of projects. And not projects that I am directing or making for them. Projects that they are making for themselves and are so proud to share and give away!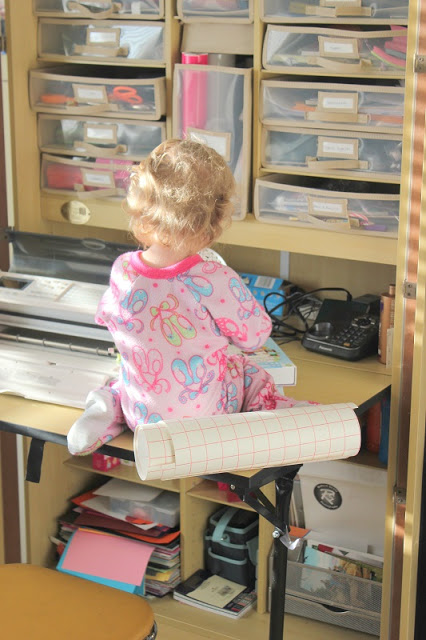 You are never too young to create….
(disclaimer on this photo. Someone left the door open to the craft room and my husband found Ruby checking out the booklet to my cricut cartridge. He is standing to the right in this photo. I will be more careful about keeping the door shut from now on.)
Click here to see my entire craft room reveal!