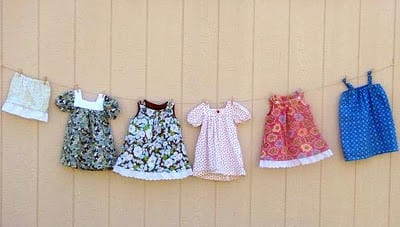 Have I mentioned how much fun it is to have a little girl to sew for? Probably. There are just so many more choices in patterns, fabrics, and tutorials. My poor boys got the shaft. I sewed tons of stuff for them, but it was usually blankets, and toys. Not many clothing items except for costumes.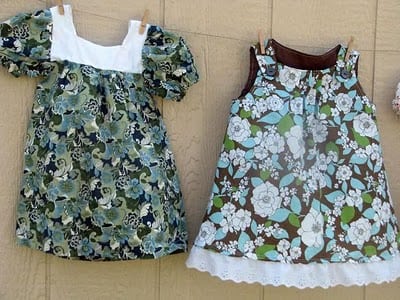 I had a great time making these little dresses and jumpers for Kaylee to wear now that the weather is warmer.
It is so much cheaper to make her clothes (and fun!)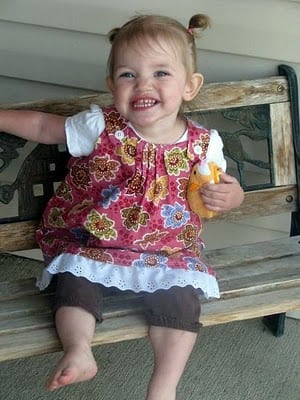 This little pink one, along with the blue /brown jumper were made from the Simplicity #3808 pattern.
The other little dresses with sleeves were made from the Simplicity #3511 pattern.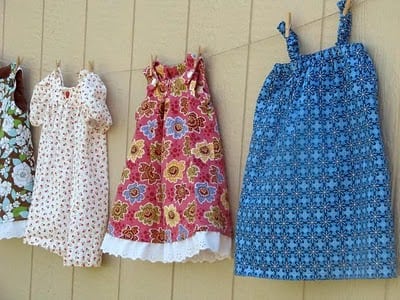 But I do have a tutorial that I found on another blog for this little blue one! It actually was supposed to have tiny ruffled sleeves, but I changed it to have straps instead. I thought it would be cute with a little white t-shirt. It was so quick and simple to make that I am going to sew another one soon with the ruffled sleeves. I made it longer so that it could be a dress, but the actual instructions are for a shirt.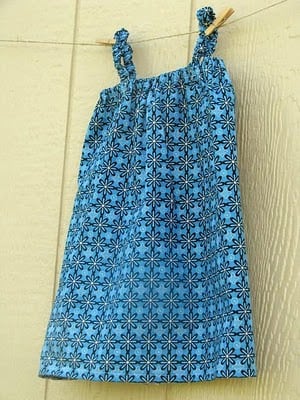 My cousin, Kiersten, made an adorable dress from a men's dress shirt. Not the typical jumper style one that I have seen all over. She shared the tutorial on HER blog. I need to get over to Goodwill and pick up a couple of shirts so that I can make one for Kaylee too! Her little girl looked darling in hers!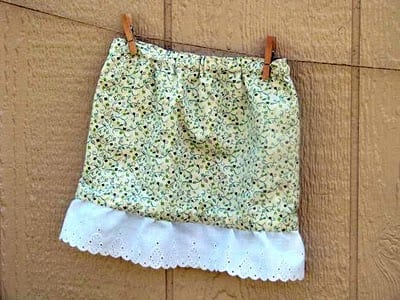 I am going to create a tutorial for this little skirt sometime. I made this for Kaylee to wear on St. Patrick's day. The fabric had been in my stash FOREVER. It took about 15 minutes start to finish. Skirts are so fun because you don't need a pattern. Just a few measurements, fabric, and elastic! I like to keep things simple—to avoid seam rippers, botched up sewing jobs, and projects in the trash that my husband digs out and convinces me to save for a time when I am not so frustrated.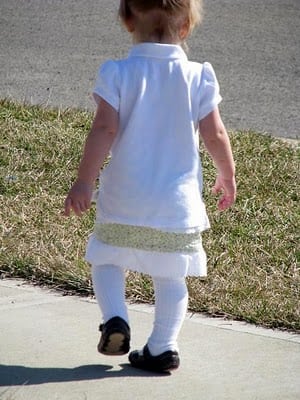 Thanks for looking!