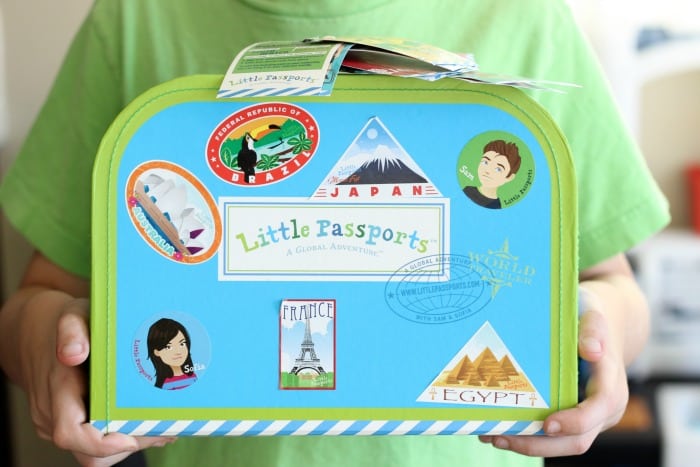 Kids love getting mail! Here is a fun gift idea for the little adventurer in your home! Aaron is our subscription kid. He actually has two coming each month from different companies; a
Little Passports
subscription that takes him to a different country every month, and another that is more of an engineering/creative box. He looks forward to each one for different reasons.  Since he doesn't participate in after school sports and would rather spend his time building things and doing creative activities, we knew that our money would be well spent investing in his creative and inquisitive side.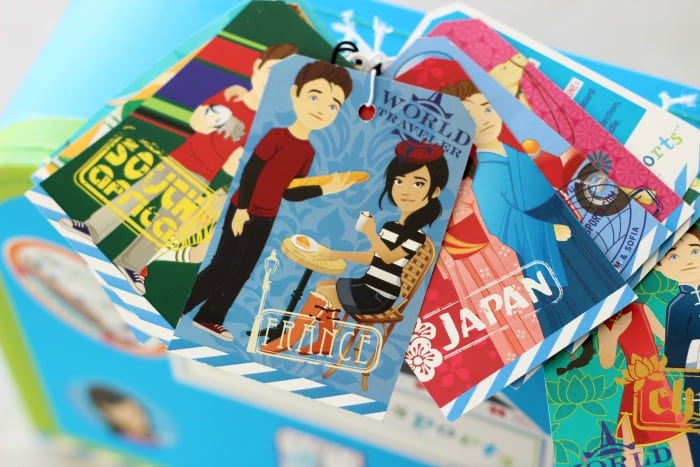 The Little Passport kits are super fun. Each subscription starts out with a suitcase, map, and passport.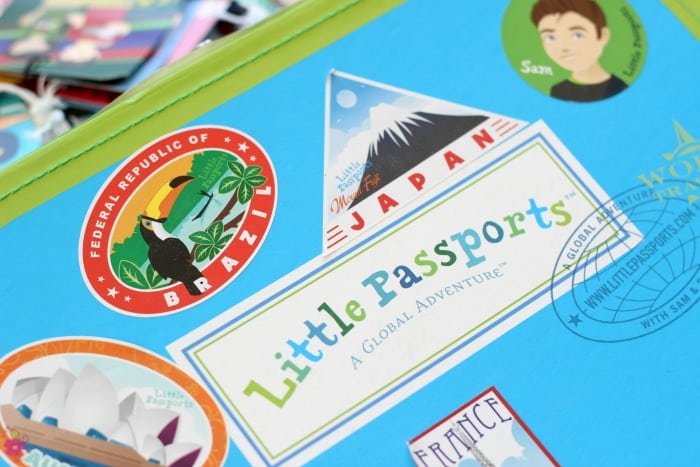 As the kits from different countries start arriving the kids can add a passport stamp, a pin on the map, a sticker to the suitcase, and a luggage tag. As you can see, he's been all over the world!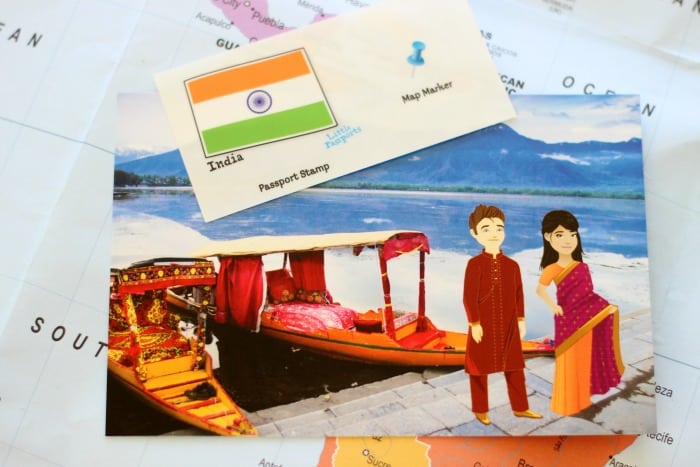 Each monthly shipment also includes a postcard from Sam and Sofia, an activity card, and access to online games.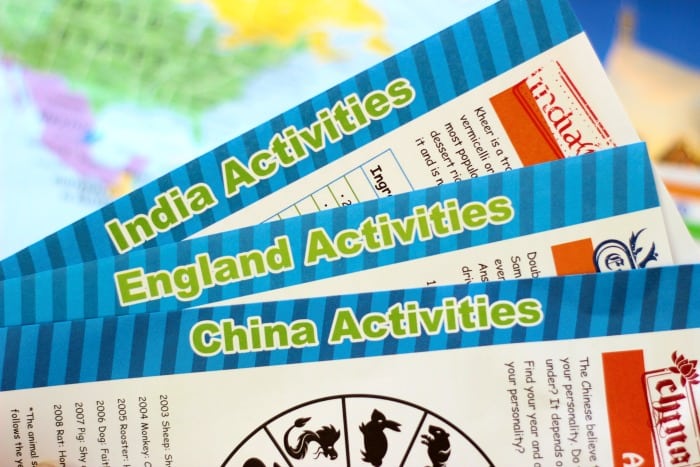 The activity card includes games and fun facts about each country.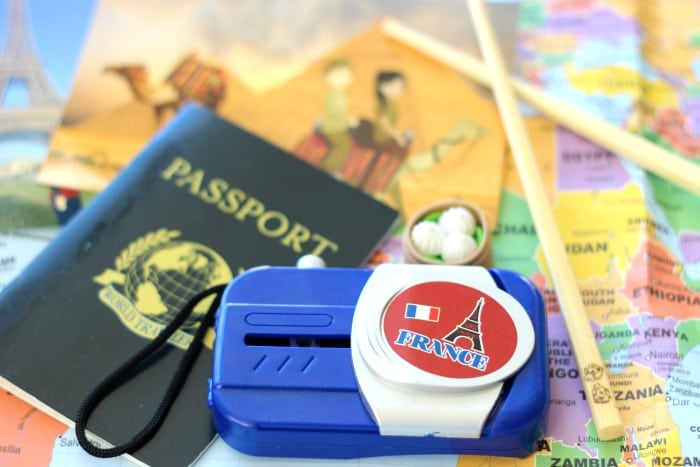 Also included is a souvenir! Here are a few that he's received this past year.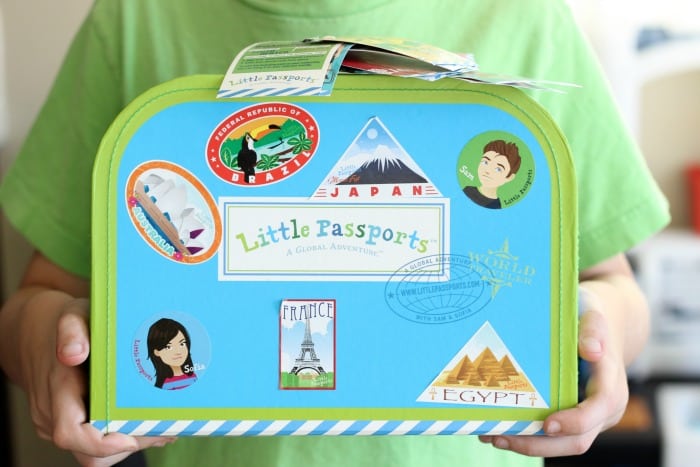 The
Little Passports World Edition
is designed for children ages 6-10 years old. Little Passports also offers an Early Explorers subscription for ages 3-5, and a USA Edition subscription for ages 7-12.
You might also like these cultural craft activities for kids: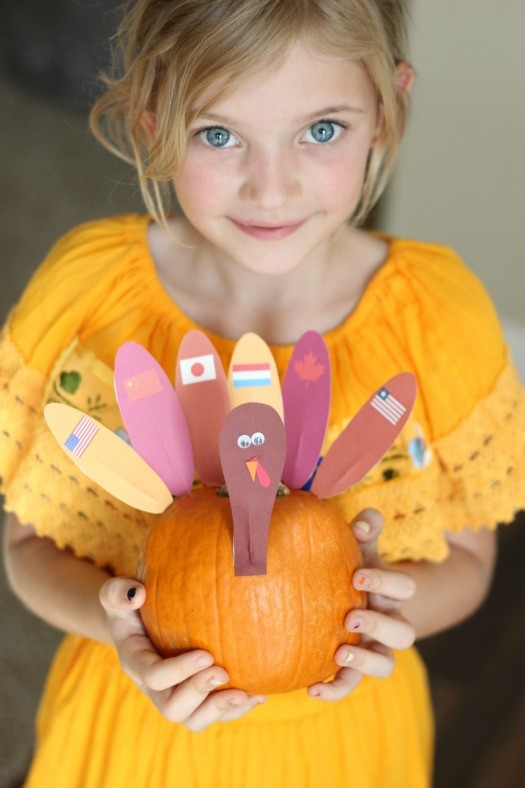 Thanksgiving Around The World Craft