This post brought to you by Sam's Club. All opinions are 100% mine.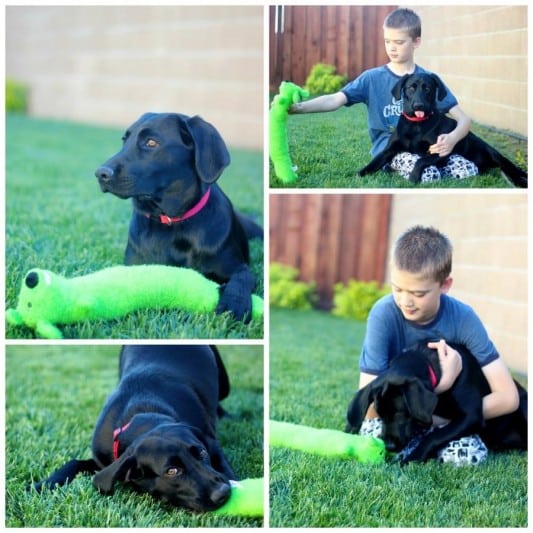 It's hard to believe that just 7 months ago that we were a pet-free home and loving it.  I had no desire in ever getting a dog, but this little guy fell into our laps and was a dream come true for a certain 10 year old. Toby quickly became a member of the family with his sweet disposition and calm demeanor.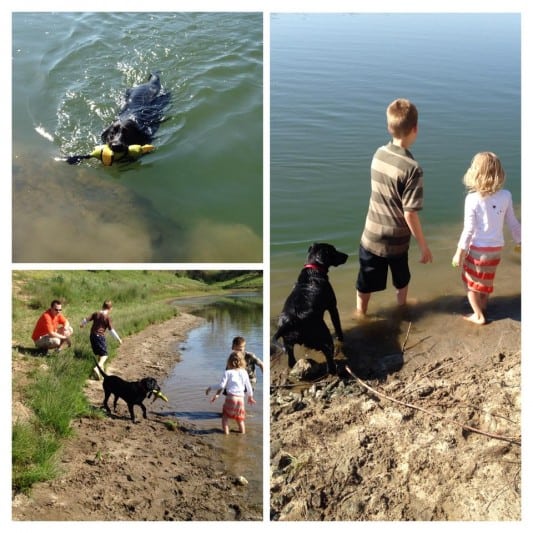 He was (and is) the best puppy I've ever seen. 99% (there is always a little room for error) he plays with his own toys in his basket. The other 1% are the flip flops we've left out or other toys the kids left in the back yard. I've told the kids that if they leave things outside it's fair game.
Before getting Toby, my opinion of labs were that they were crazy, hyper, chewed everything, peed in the house, and escaped backyards whenever they could. Now I realize that it isn't a breed thing, it's a dog thing. Dogs have individual personalities and it doesn't matter what breed you get, there will be some pups that are harder than others, but one thing is for sure, labs love people and are people pleasers.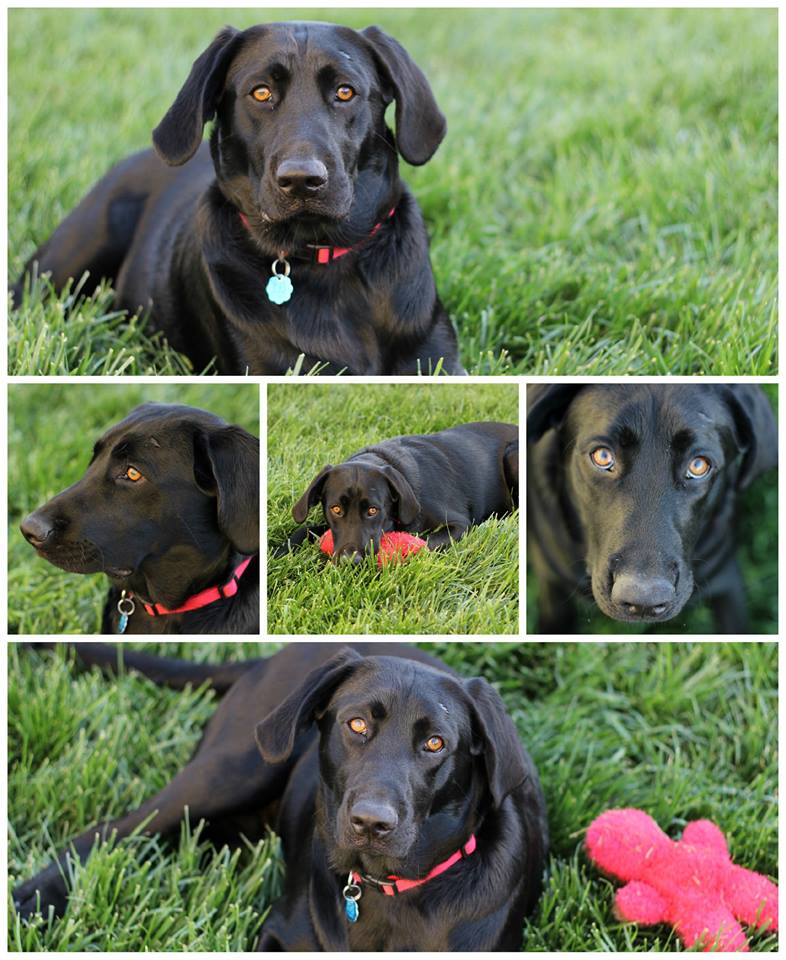 And they love to retrieve things. Growing up we had a basset hound and would run after things and never bring them back. Toby could play fetch all day. He loves it and will set his toys on your lap when he wants to play. If you ignore his subtle hint, he will tap you with a paw over and over until you put everything down and play with him.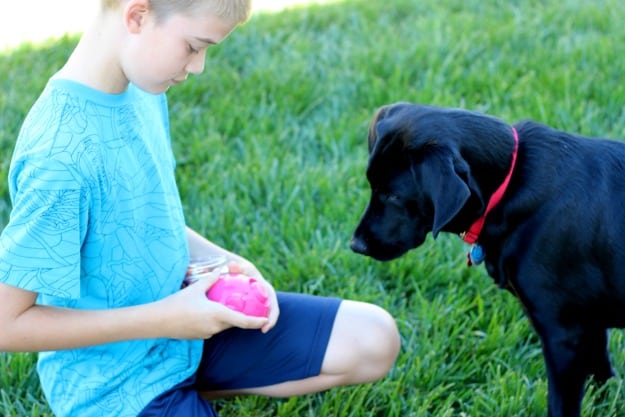 When my and I husband saw the Beggin'® Poppers™ at Sam's Club, we both thought it was kind of ridiculous, but then I remembered that we had 4 eager children who love to play with their pup, and we have a retriever who loves to chase down things.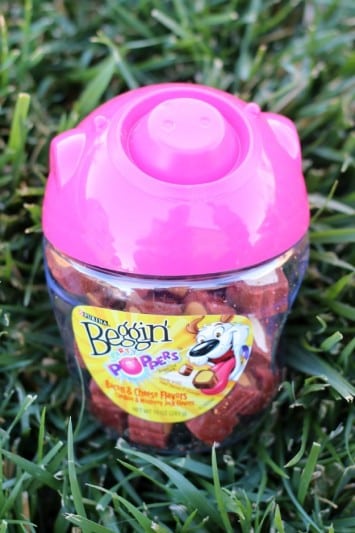 And since we occasionally purchase treats for him, we decided to give it a shot. The Sam's Club package comes with a pig and two refill pouches.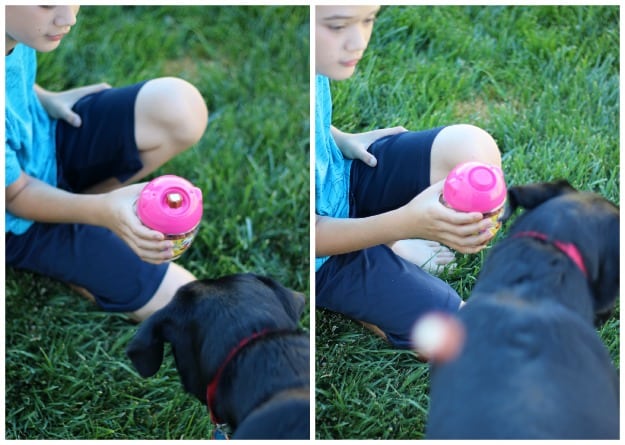 Treats are always better when launched off of a pig's snout, right? Goodness, it's a silly contraption, but Toby LOVED it. He's usually pretty good about not jumping up on us, but not when Dallin is holding the pig. He kept trying to sniff it and steal the treat before it launched, but he quickly caught on and had fun chasing the treat across the lawn. The Beggin® treats flew off too fast to photograph (see that blur in the second shot, that's it), but you get the picture. The kids left it on the table and we looked over to see him staring at it. He had his head resting on the table and was just looking at the pig, waiting for us to give him another treat.
So if you have kids and have a puppy who loves to chase things, chances are, they'll have fun trying it out!