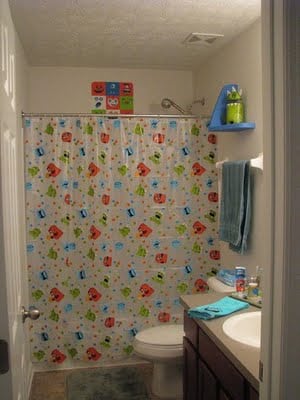 I ♥ Target! The kids and I went there today with 3 things on our list; no shopping cart necessary. I just put Kaylee in her stroller and we went in.
One thing led to another and we ended up with an over-flowing stroller and shopping basket.
All of the cute monster decor was 75% off! I saw their collection a few weeks ago and LOVED it, but couldn't justify spending the money. So I only bought a table cloth and paper cups/plates for Aaron's Halloween party.
I am so glad that I waited. When we got home I realized that I had a lot more stuff that would look cute in the kid's bathroom besides a new shower curtain. So I
re-purposed
some
placemats
, a lunch tray, and a cup for their bathroom. Then we added some monster figures, a shower curtain and a couple of hand towels. Aaron had fun helping me put it all together!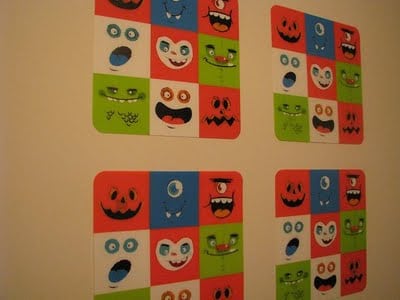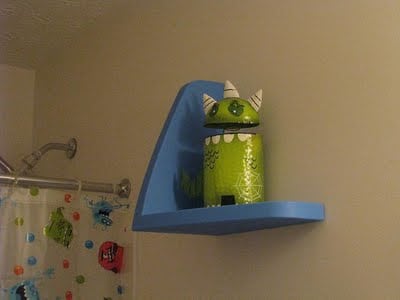 We already had this shelf from
IKEA
, we just added the monster.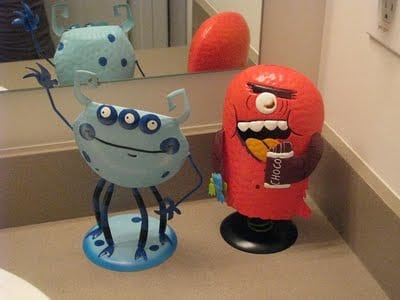 I love these little guys! Moral of the story…you need to go to Target….soon!
Now I am not so sad that we have another year until we pull the Halloween box out since I was able to find a place to put these cute little monsters year-round!