Moving to a new home is a huge adjustment for any family. It is also a new adventure for our favorite 4-legged friends. This is a sponsored conversation written by me on behalf of The J.M. Smucker Company.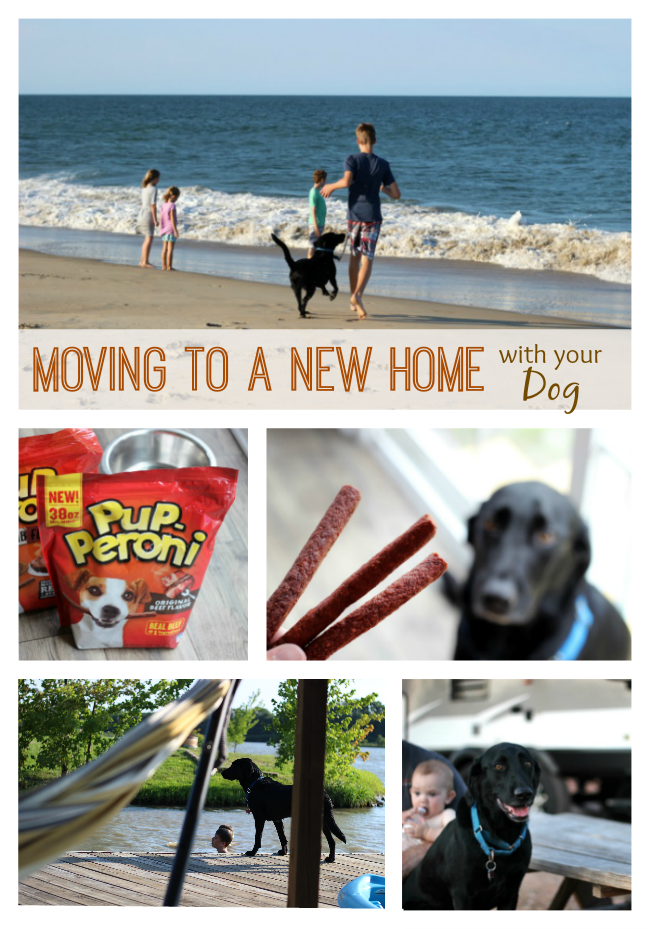 When you're a dog you are happiest when you are with your people. Even if your people are moving 3,000 miles away to a new state, a new coast, and a new home. Their home is your home. They even bought an RV to make the road trip easier on you. Staying in different hotels every night can be hard on your sensitive nose. You learn to adjust and go with the flow. You find new places to take naps, like in between the front seats in the van. You downsize to a smaller bed at night, that will fit inside the RV, and you adjust to the leash life for a few months. After all, you've been a member of the family for over three years and they can't imagine life without you and your sweet puppy dog face.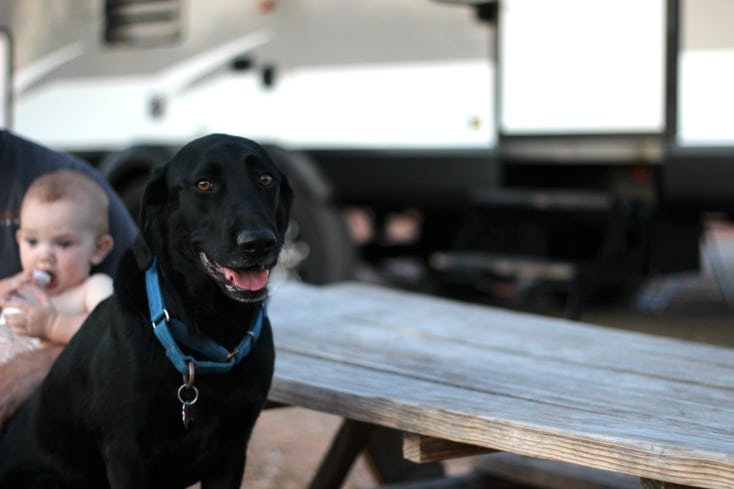 You travel through ten states, see new places, and meet other dogs who are traveling too.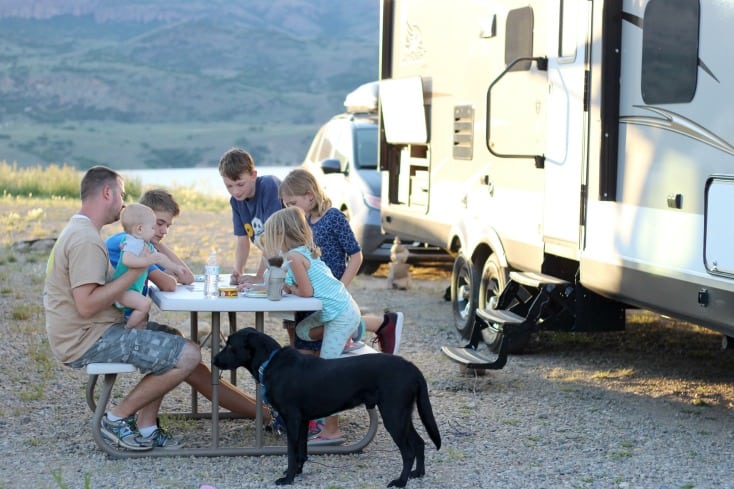 You enjoy evenings outside, sniffing around, and watching the birds and other critters run by.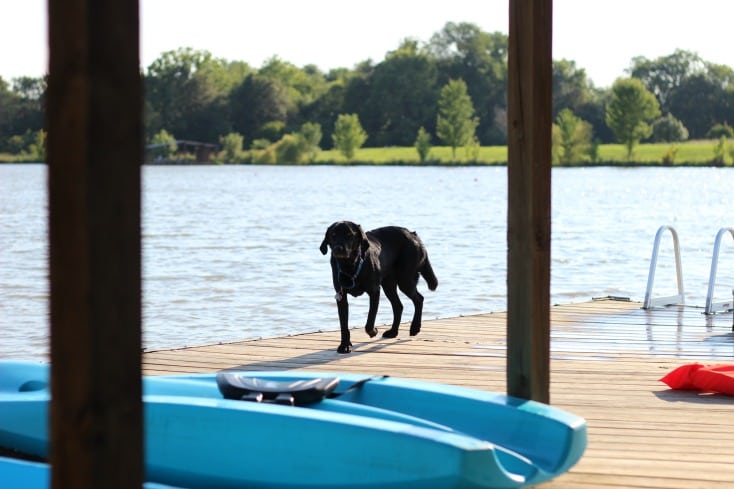 You spend days at the lake with your kids.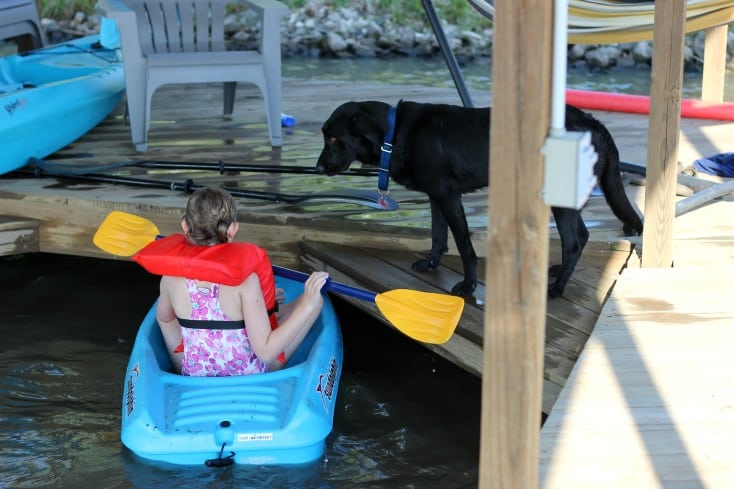 You watch them ride in kayaks, and even go on a few rides yourself.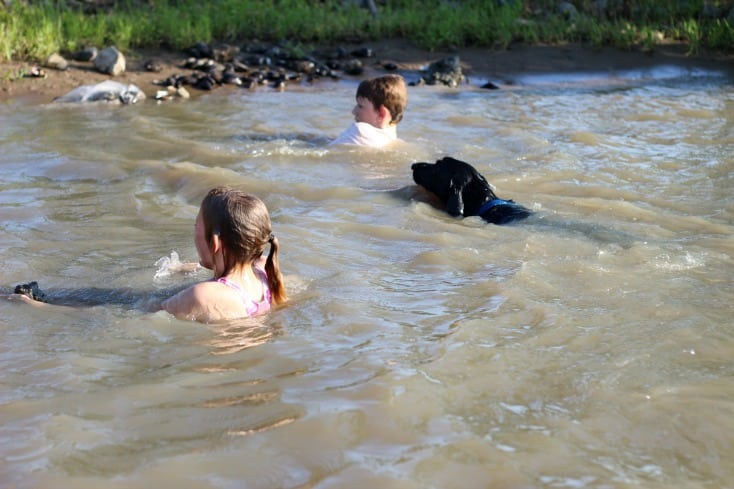 You cool off in the water, and swim to retrieve your ball.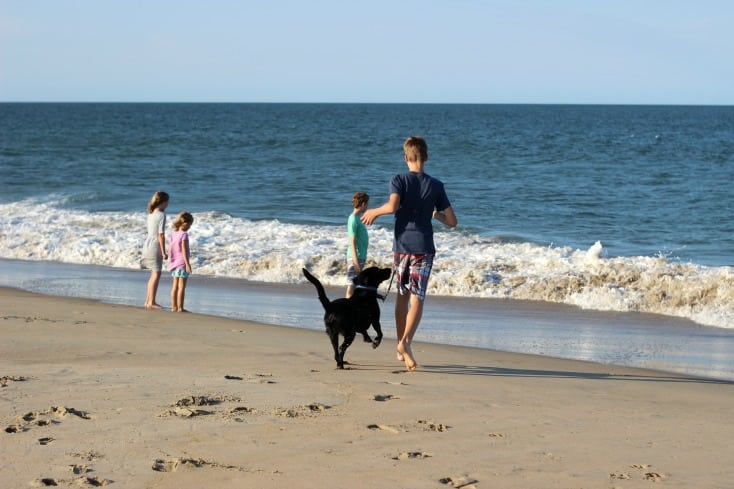 You run on the beach for the very first time, trying to bite the waves and taste sea water. You've made it. From the Pacific coast to the Atlantic. The weather is hot and humid and there are a lot of bugs, but it is beautiful and there is a big back yard waiting for you at your new home. A yard with lots of room to run, to play fetch, and just be a dog.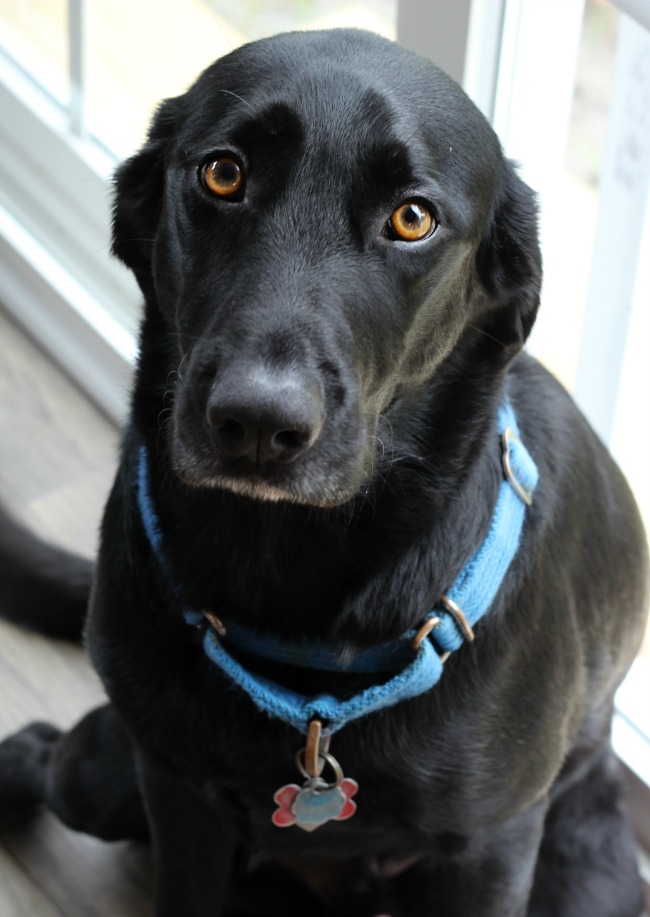 When you finally move into your new home you find new places to explore, new places to nap, and settle in at night in your kennel in the kids' room. You help them adjust to their new home, their new places to sleep, their new places to explore, and their new way of life. You are a constant in their life. Someone who is always there. You are a friend who was able to come with them when they had to leave their other friends behind. A friend who always wants to play and give them attention.
When you're a dog, you are important and very loved by your family. Especially if your name is Toby, and you live with the Nelsons.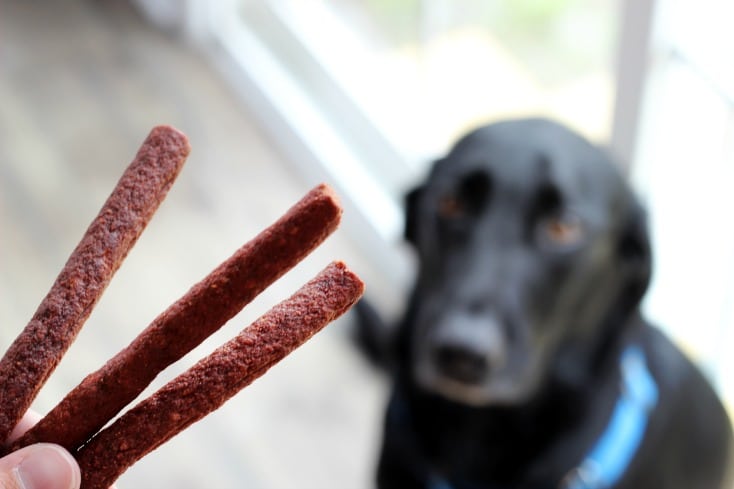 They give you food and fresh water every day. Sometimes, when you're a really good boy, (and you're always a really good boy) you'll get a special treat like Pup-Peroni Original Beef Dog Treats. They're your favorite.
When you're a dog you're a friend of the very best kind. You are loyal, cheerful, full of life and energy, and always there for your people. And when they treat you like you are a member of the family, and go out of their way to make you feel comfortable and included, it makes you want to bark, "Woof Yeah!"