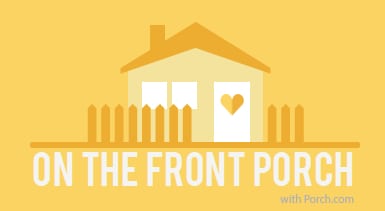 So here's a change of pace post! Porch asked if they could feature me on their "On the Front Porch" series. How fun!  Here's just a few of my answers from their questionnaire. You'll have to visit their site to read the rest of the interview.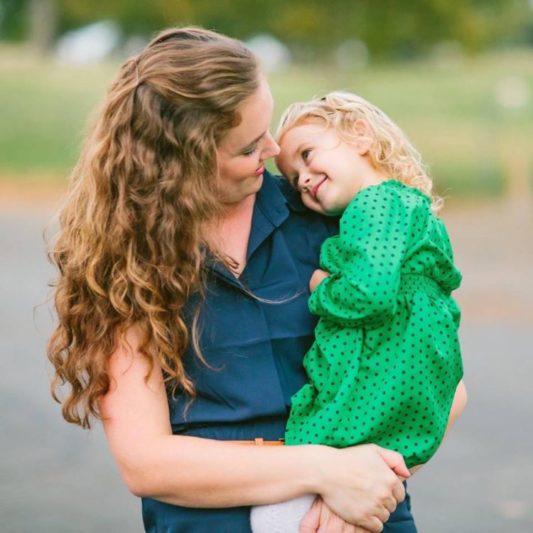 If your life were a song, what would it be?
"Little Wonders" by Rob Thomas. I love that song. Right now I have four children living in my home. My home is filled with laughter, the pitter patter of feet, crayons, toys, lots of laundry, crying, and lots of snuggles. I love it, but it can be exhausting at times. When I start to take it for granted I think of this song. 
"Our lives are made in these small hours
These little wonders, these twists and turns of fate
Time falls away but these small hours
These small hours still remain"
 Someday they will be grown and gone and I will find myself in a different time of life (which will be wonderful too, I'm sure), but those memories will remain.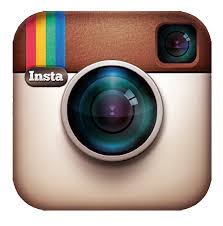 Pinterest or Facebook?
I actually love Instagram! It is my favorite form of social media because I am such a visual person. A photo is really worth a thousand words.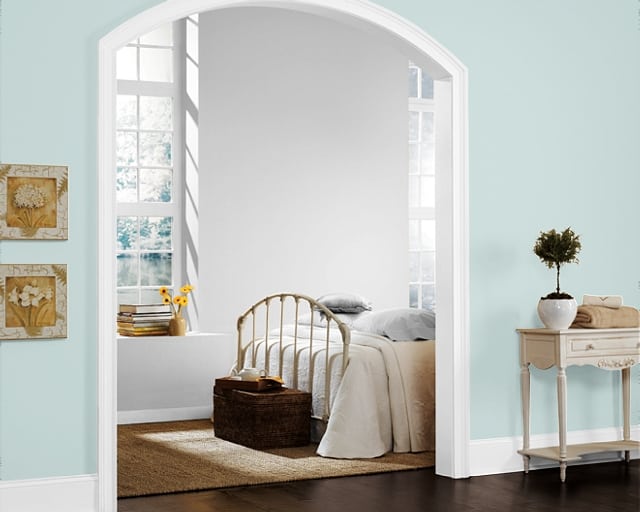 (via Sherwin Williams)
If your walls could only be painted one color for the rest of your life, what would they be and why?
Sherwin Williams: Buoyant Blue. It is so serene, but would absolutely pop against white baseboards.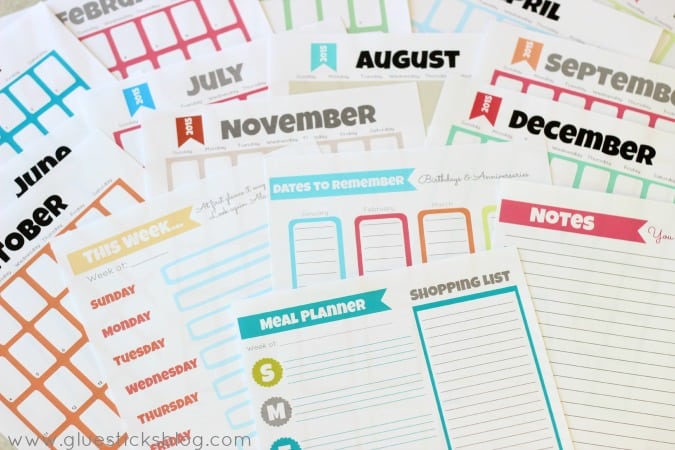 What are you exceptionally good at? 
I really don't like this question! Everyone hold on a second while I brag about myself, ha! One thing (that could be a blessing or a curse) is the fact that I can't procrastinate. At all. If I had a deadline, I meet it days before it comes due. I can't relax until I do!  I am also an organized person and enjoy multitasking. I see it as a challenge. I make lists and enjoy checking each and every item off. It's like a little silent pat on the back…to myself for finishing something.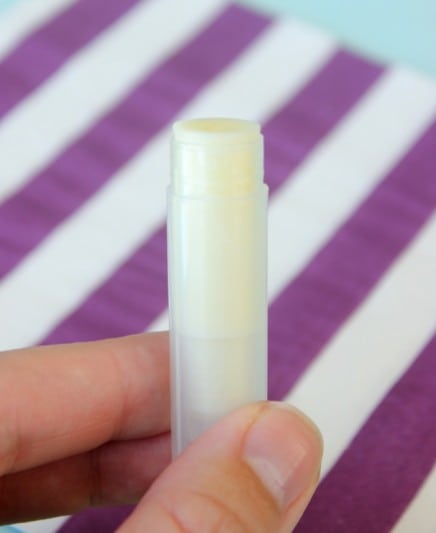 What's the weirdest thing you've collected?
When I was a teenager I had a giant jar full of lip gloss. At one time I had at least 50. All different sizes and scents.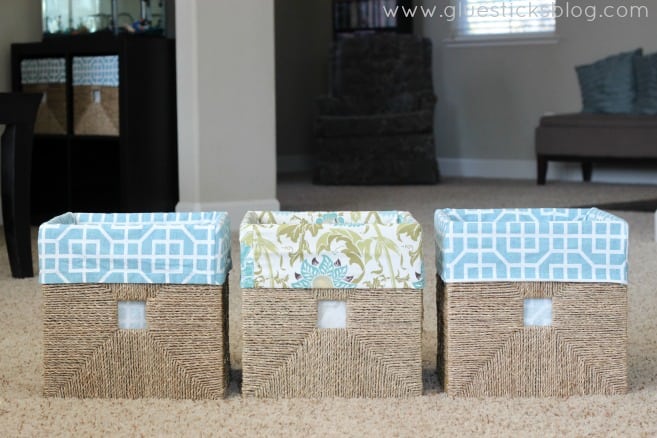 Show us your best project for a DIY beginner!
Basket liners are incredibly easy to make and add so much color to any room. I made 6 of them in about an hour for my living room and they really stand out now as home decor instead of just storage for wii remotes and toys.
What's a home trend you hope doesn't exist in 100 years?
Don't kill me everyone, but CHEVRON! I am most likely the only person who feels like this, haha! It is one pattern that has been done…and overdone 😉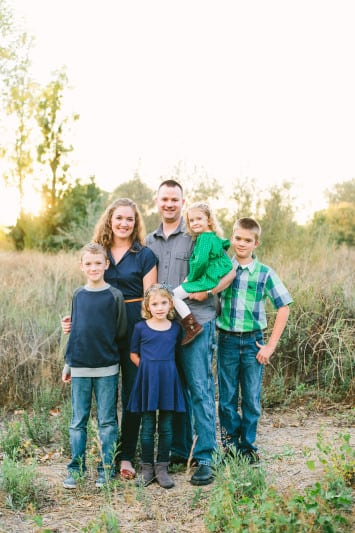 Favorite words to live by?
"What we love determines what we seek. What we seek determines what we think and do. What we think and do determines who we are – and who we will become." 
― Dieter F. Uchtdorf
To see the answers to these questions, visit porch.com!
What's your DIY weapon of choice? 
What are 3 words to describe your blog?
Tell us about a time when you had a DIY fail (we've all had them!) 
Words of wisdom for someone remodeling on a budget?
How did you become interested in blogging?
Strangest decoration in your house?
Hardest part about blogging?
Best part about blogging?
Oh, and one more thing! Here is a quick flipagram that I made about my site for them. These are so much fun!