"Less is More" definitely does not apply to our Christmas tree decorating in this home! Each and every ornament we own ended up on the tree. It didn't matter if it was half broken, missing a hook, or if it wasn't even an ornament. I found bells with string, foamie crafts and other little crafts just sitting on the branches. The kids had SUCH a great time and I didn't want to hinder that, but I did have to put my foot down with some of the "ornaments". Our tree isn't glamorous or elegant, but it's colorful and bright, and decorated with lots of love by 3 little children so we love it!
 I decided to keep the fun going by creating some felt trees for the kids to decorate….over and over. It seemed like a good idea since Kaylee has been taking ornaments off of the tree, just to put them back on.
 I cut out trees from felt and made some little lights as well. All of the other decorations are from a felt advent calendar that I made 6 years ago and don't use anymore. They were perfect for this project!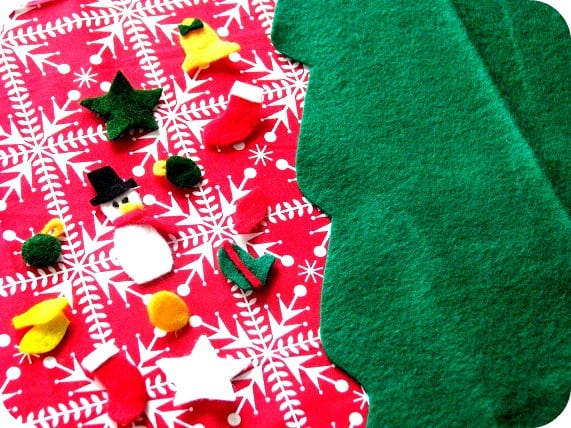 Aaron asked that I make a pocket to keep his ornaments in. So I just hot glued a piece of felt to the back of the tree.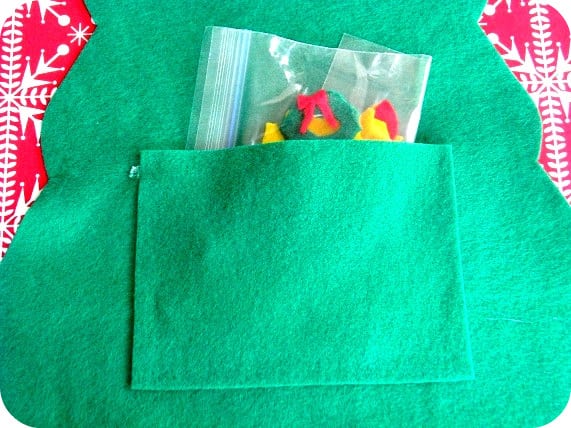 It worked like a charm!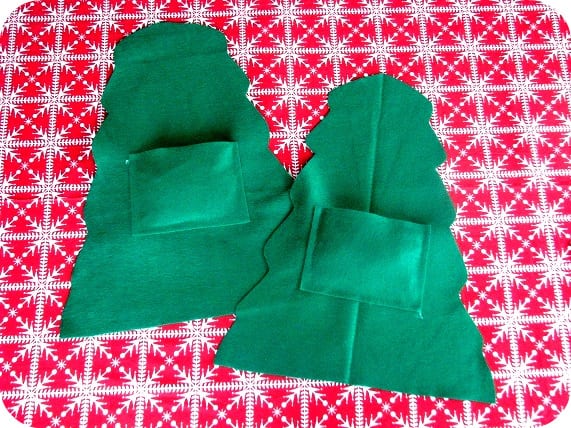 They had fun going through their ornaments and decorating and re-decorating their trees.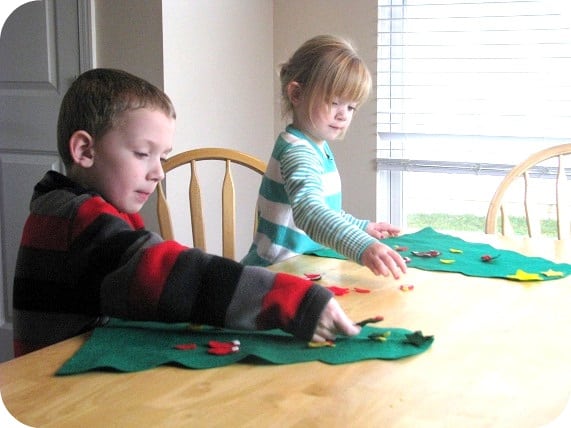 When they were done and I was done snapping photos, I pulled the fabric off of the table and…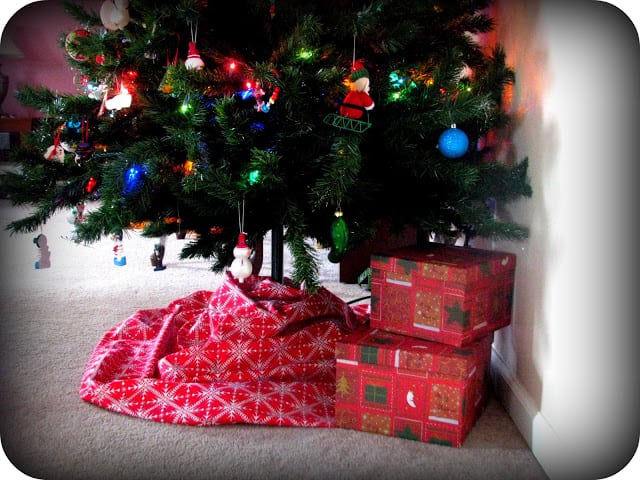 It made the perfect tree skirt. Just 2 yards of fabric wrapped around the tree. Just right. This matches much better with our new stockings than the old one I had been using. It isn't even December, the the Christmas spirit is alive and well in this house!