Looking for a creative gift idea for kids? Look no further. These sticky little balloons (Oonies) are fun to play with and are totally unique! Thank you Moose Toys for sponsoring this post. Get crafty with your kiddo and make "ooniements" with Oonies by Moose Toys this holiday season!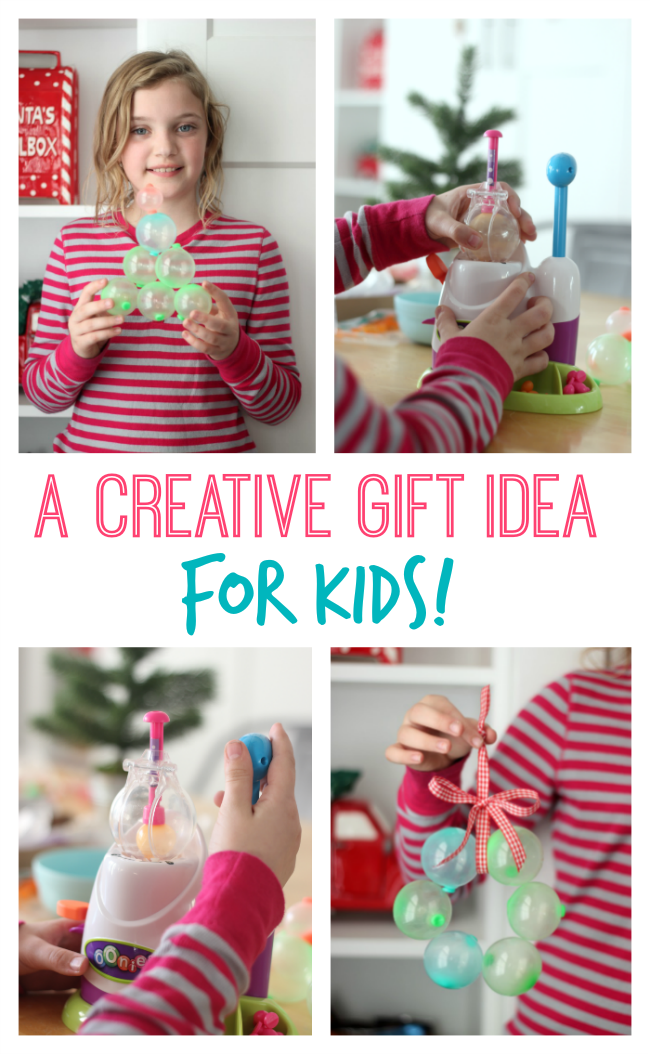 With 5 children in our home we are pretty choose about what gifts make it through our door come Christmas time. We tend to choose activities and experiences vs. "stuff". Because, frankly, the last thing we need is more "stuff". Our girls are super creative and spend hours coloring, painting, and putting little projects together. Creative gifts always find themselves until the tree come Christmas morning.
I wanted to share a relatively new product that we had fun playing with after school last week. Have you heard of
Oonies
? We have many of the Moose Toys products and my girls love making little gifts for each other and friends with them! Oonies are the coolest way to create and the concept is completely unique!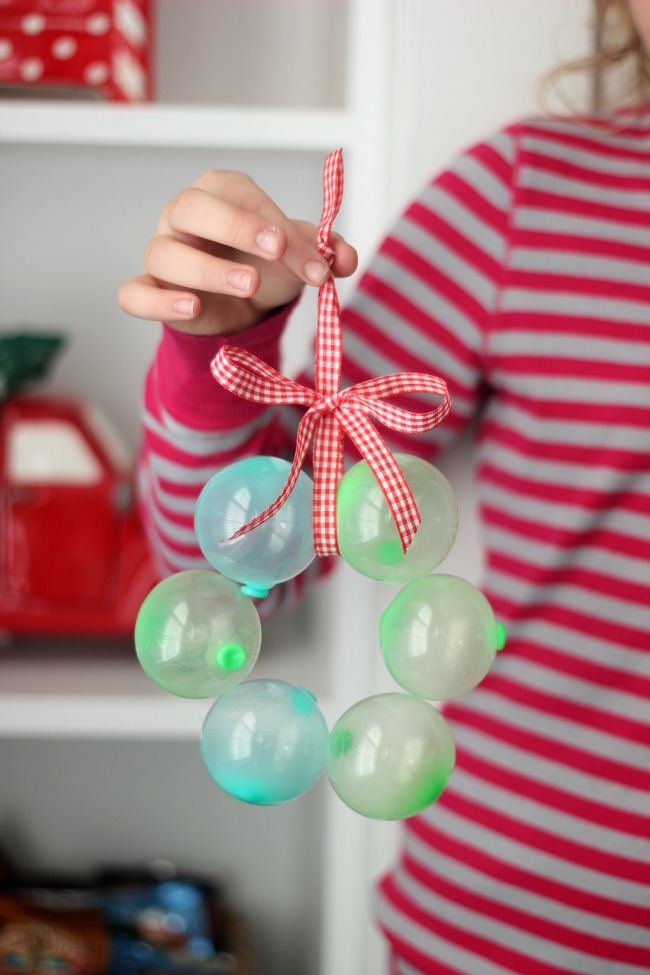 Oonies are basically tiny balloons that stick together! We found
this video
super helpful when we first opened up the packaging.
How cute is this little Christmas wreath? The girls wanted to see what other holiday creations they could come up with.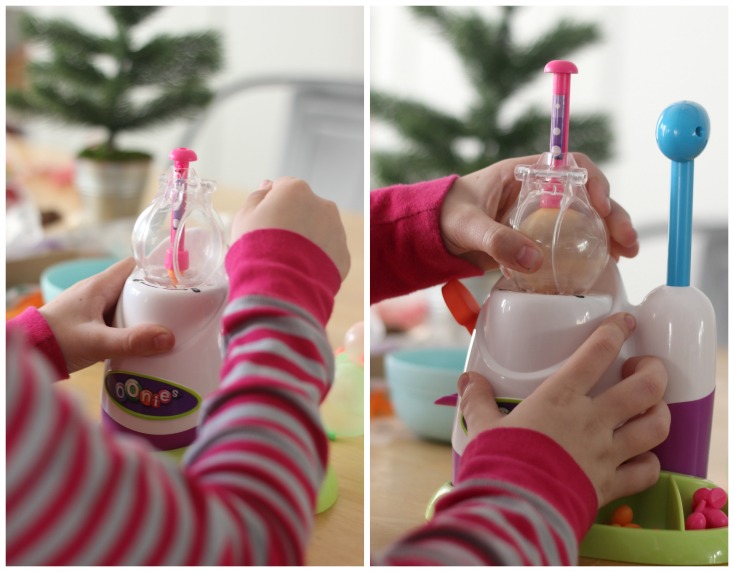 To make an Oonie you simple insert one of the colored pellets into the inflator. Lock it and push the blue lever down to pump air into the pellet. The pink indicator lets you know when to stop pumping for a small, medium, or large Oonie. Then you unlock it, twist off the round chamber and take out the Oonie.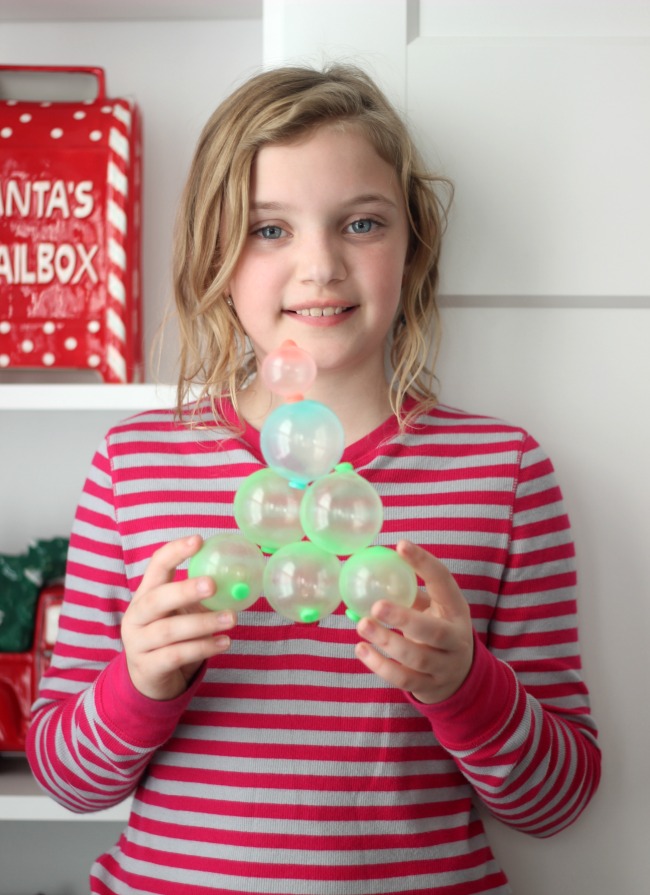 Kaylee stacked hers together to make a little Christmas tree.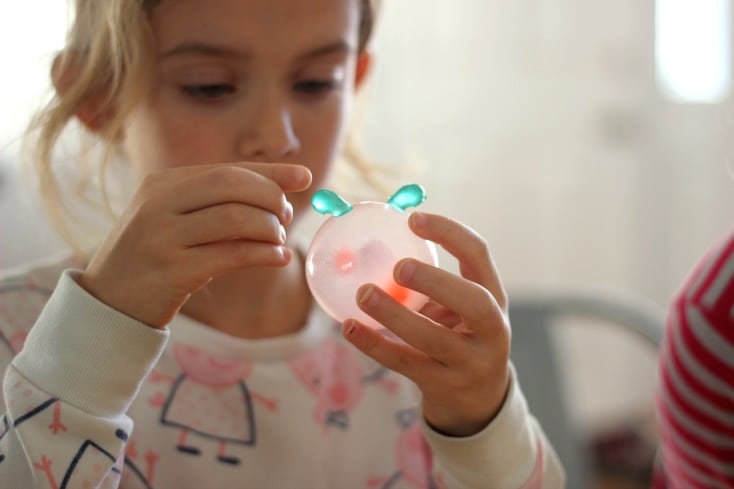 Included are all kinds of sticky accessories to add details to your creations. Oonies stick to each other so kids can make amazing creatures and designs – with no mess!
The girls had a great time coming up with all kinds of creatures and holiday decor!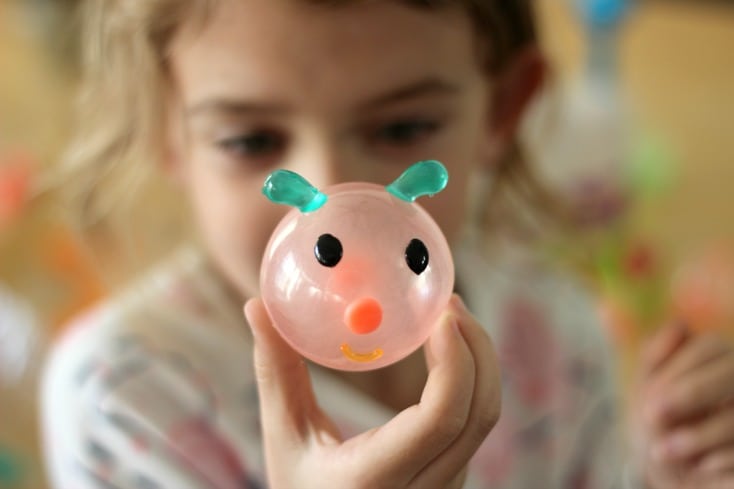 A couple of things we noticed as we played with our Oonies:
Oonies don't last forever. Since they are basically tiny balloons, filled with air, they will deflate within a couple of days.
A percentage of pellets will pop while being inflated. The mega refill pack comes with 90 additional pellets so it's nice to have plenty of extras while you figure out the process and for any "duds". I am going to chalk that up to user error, but just in case anyone else experiences this—you aren't alone!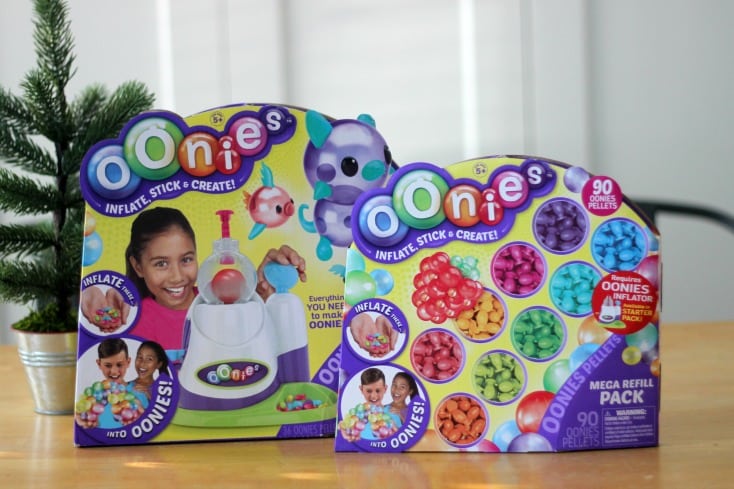 With that in mind, the girls had a great time playing with their set and it passed our test for being a fun, engaging, and creative activity for our home. They even pulled it out when their friend, Amanda, came over and made even more Oonie creations!
I was selected for this opportunity as a member of CLEVER and the content and opinions expressed here are all my own.
If you liked this creative gift idea for kids you might also like…