Crunchy peanut butter, rice crispies cereal, and white chocolate combine to create a decadent peanut butter truffle. Make a batch for Valentine's Day!  This post contains affiliate links.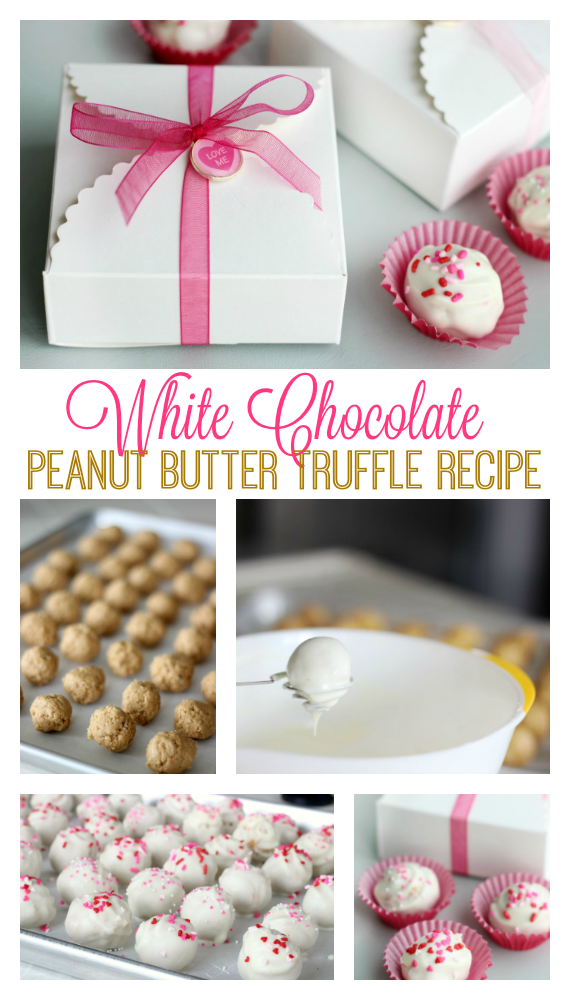 love making candies and truffles. Especially when they only require a few ingredients.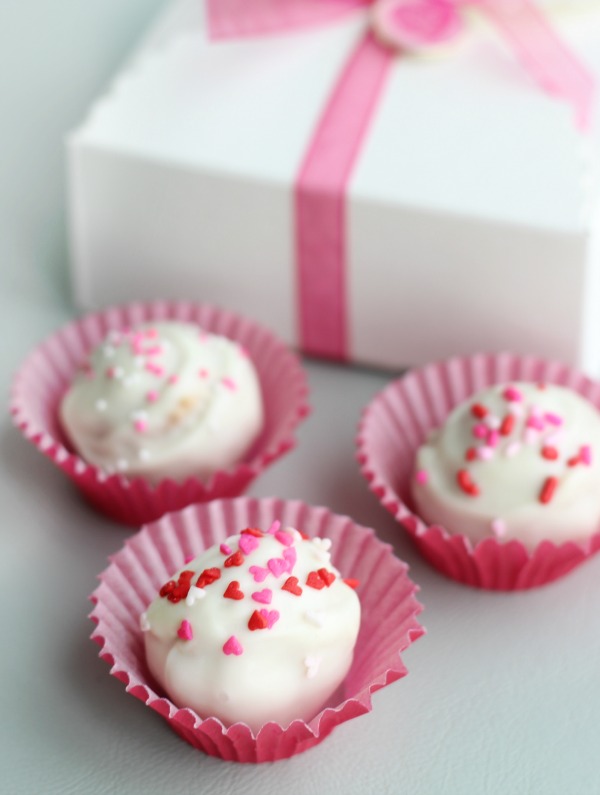 We've made this peanut butter truffle recipe before and they are a favorite over here, but this time we swapped out the dark chocolate for white chocolate. DELICIOUS! Sprinkled with hearts, they are perfect for Valentine's Day.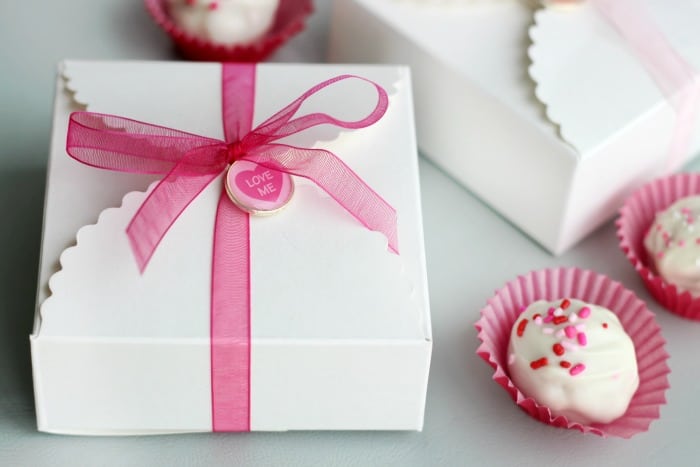 I packaged mine up in these cute boxes that I picked up from Oriental Trading. I LOVE these! They work great for candies, cookies, and all kinds of treats.
White Chocolate Peanut Butter Truffles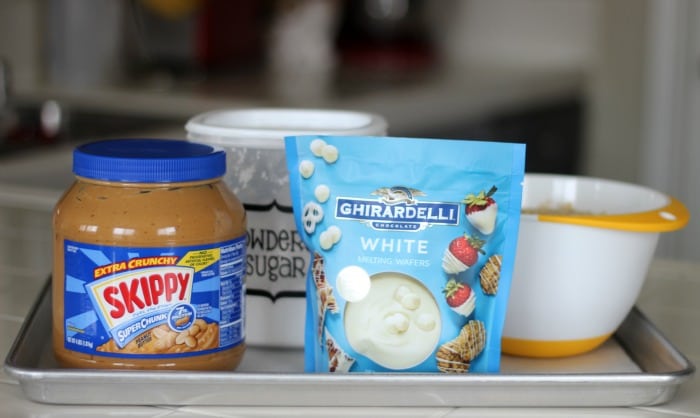 2 c. chunky peanut butter
2 c. powdered sugar, sifted
1/4 c. butter, softened
3 c. rice crispies cereal
14 oz. white melting chocolate
sprinkles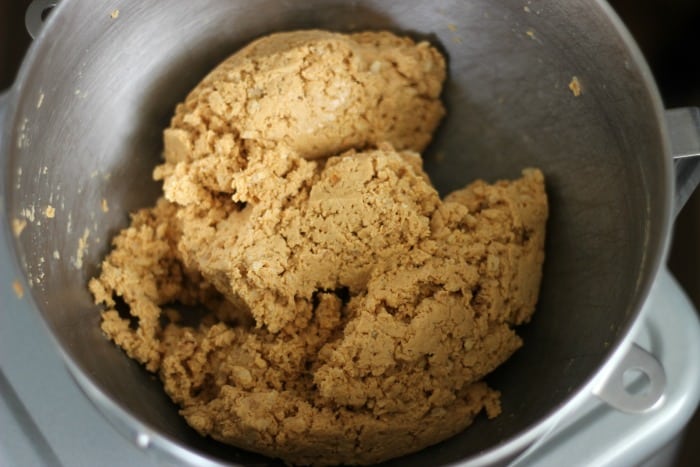 Combine peanut butter, butter, and sugar in a mixing bowl. Add cereal. Mix well.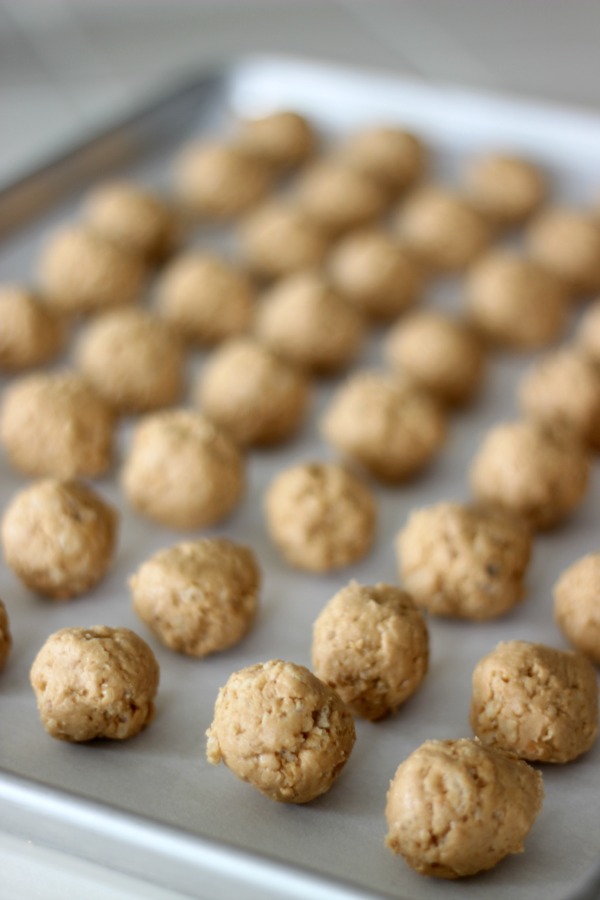 Roll into 1″ balls and place on parchment lined baking sheet. Freeze 1 hour.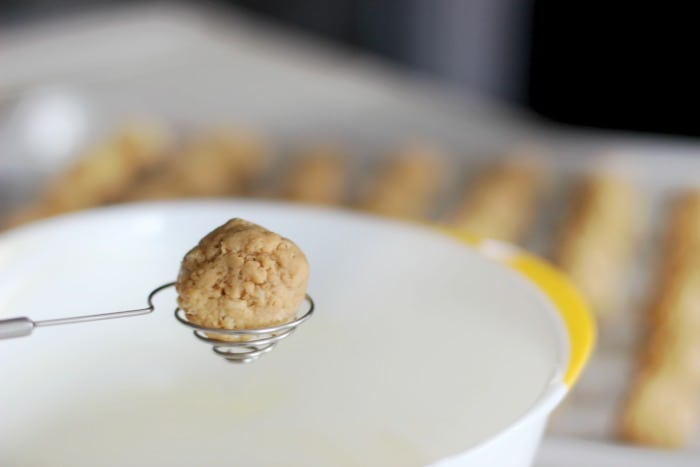 Melt your chocolate in a double boiler or microwave (stirring every 30 seconds until smooth). Dip peanut butter balls into white chocolate.
(If you don't have one of these candy dipping tools, I'd highly recommend getting one!)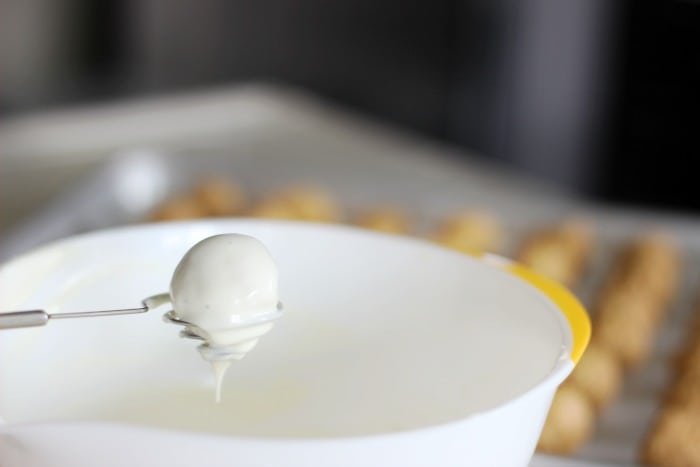 Tap the side of the bowl to let excess drip off.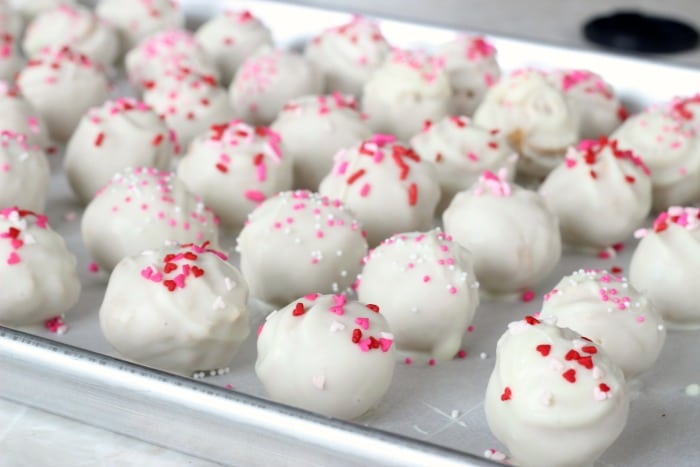 Place back onto baking sheet and add sprinkles. Only do two or three truffles at a time before adding the sprinkles since the white chocolate hardens quickly.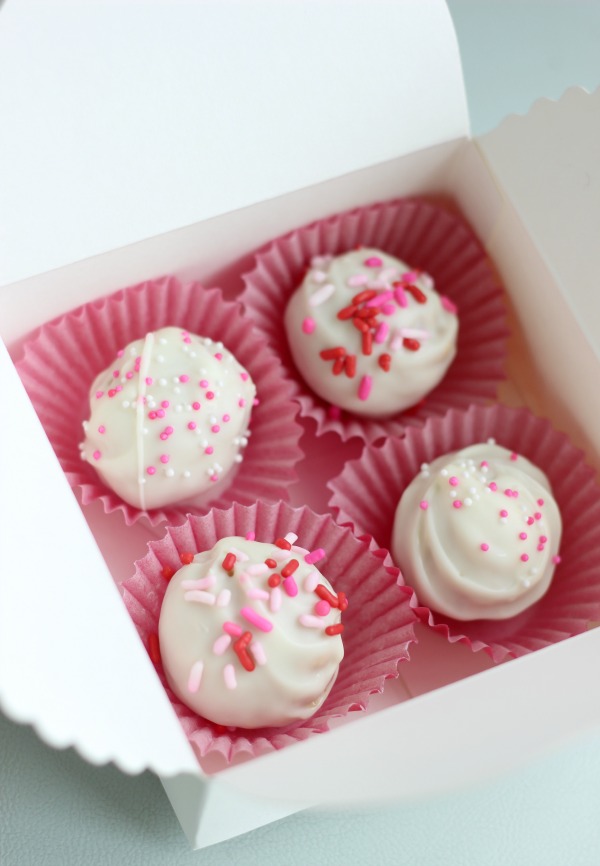 Refrigerate another 30 minutes. Keep in refrigerator until ready to eat.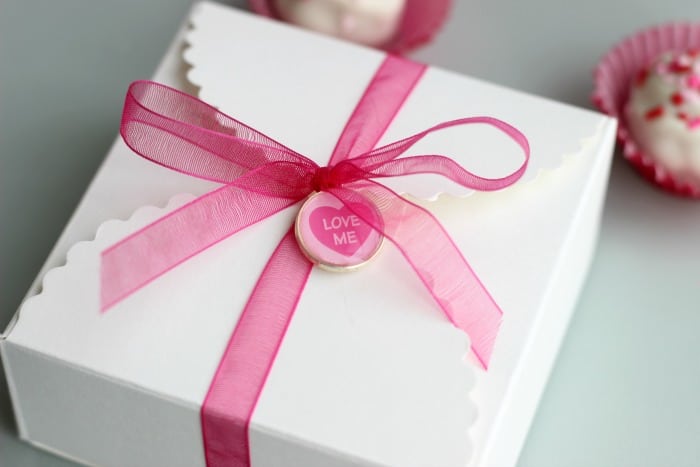 I found my ribbon and charms from Oriental Trading as well.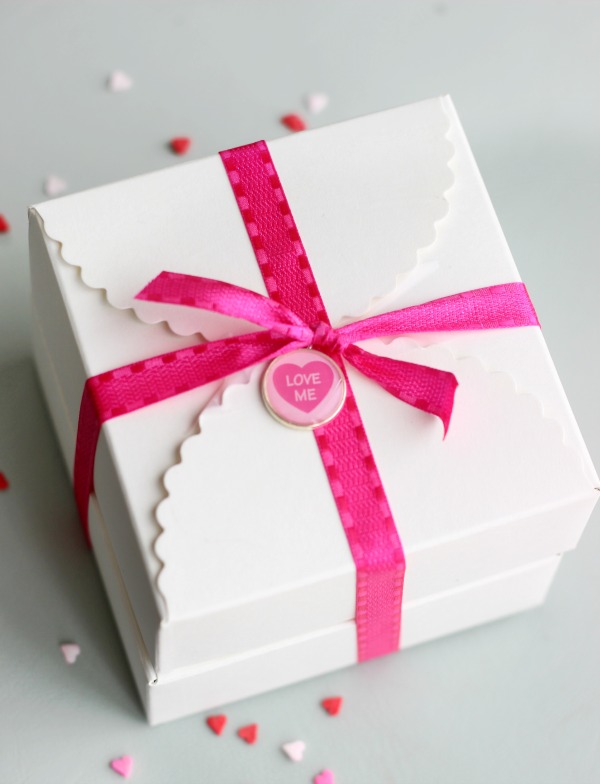 You can even stack two boxes together and wrap with ribbon. We shared these ones with some of our best friends!
If you liked this peanut butter truffle recipe you might also like…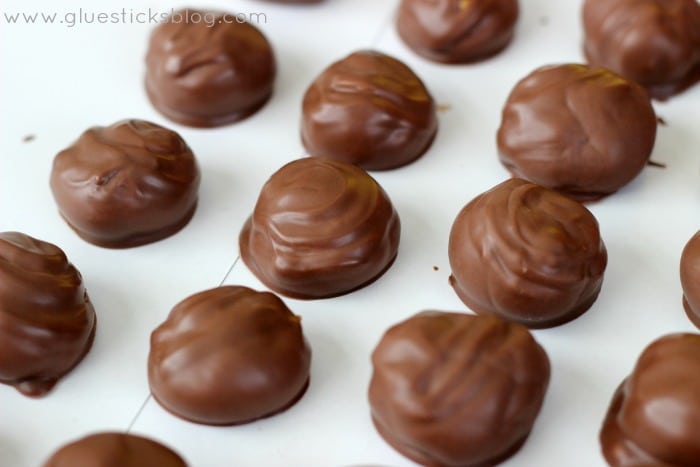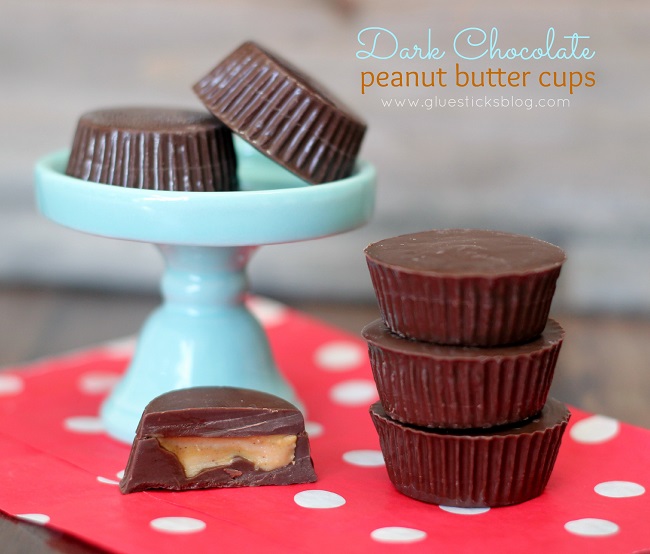 Here is another delicious truffle recipe from Homemade Hooplah.