Did you know that you can paint with pencil erasers? Here is a fun project for kids and it can be customized for ANY holiday or occasion!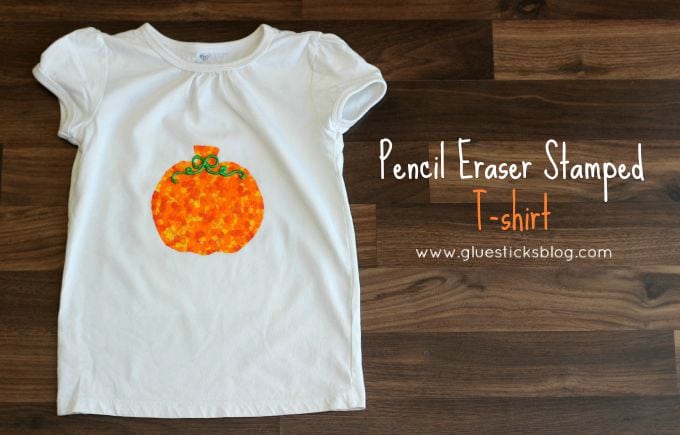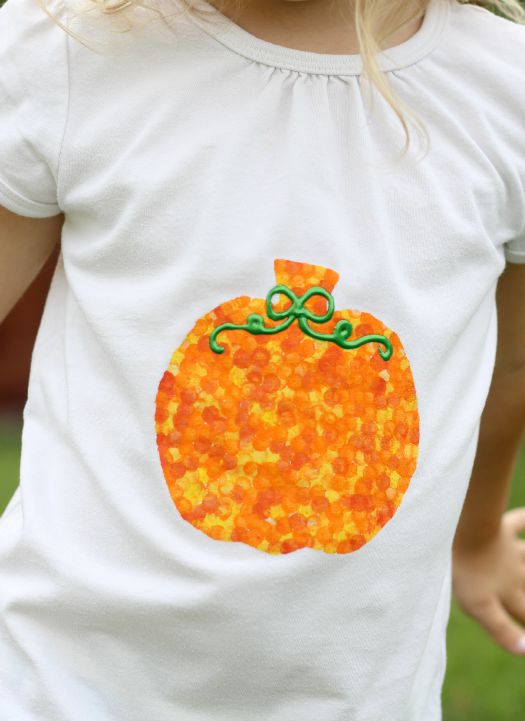 This little t-shirt had been around for quite awhile and had a few small spots on it. We gave it a new life and added some Halloween pizazz at the same time using craft paint and a pencil eraser!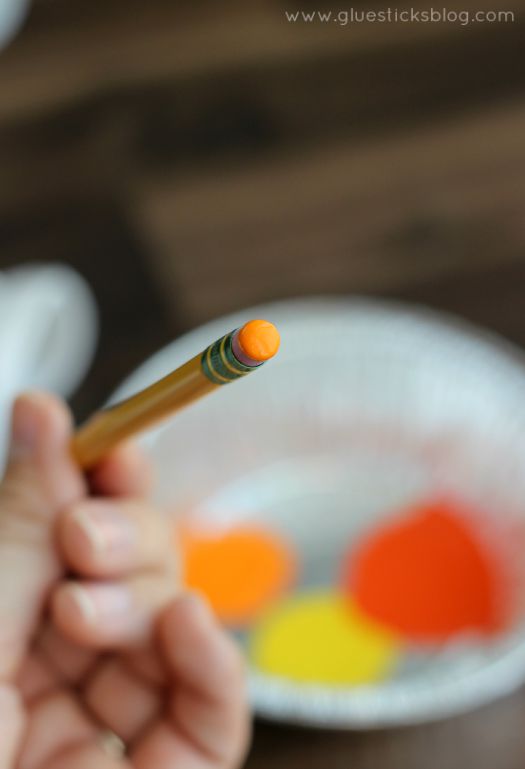 Wouldn't a heart be cute with red, pink, and white for Valentine's Day? How about a shamrock with different shades of green for St. Patrick's Day? These would be a great classroom project too. The possibilities are endless!
Pencil Eraser Stamped T-Shirt
Supplies:
T-shirt
Freezer Paper
Acrylic Craft Paint
Pencil with Eraser
Fabric Puffy Paint, optional
Iron
You can find the full tutorial on the Little Passports blog this month! As a contributor I share monthly craft projects for kids to go along with the seasons!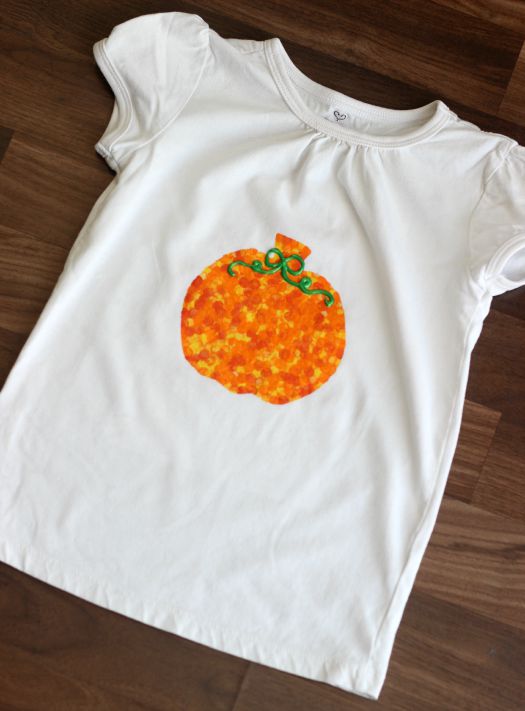 You might also like…