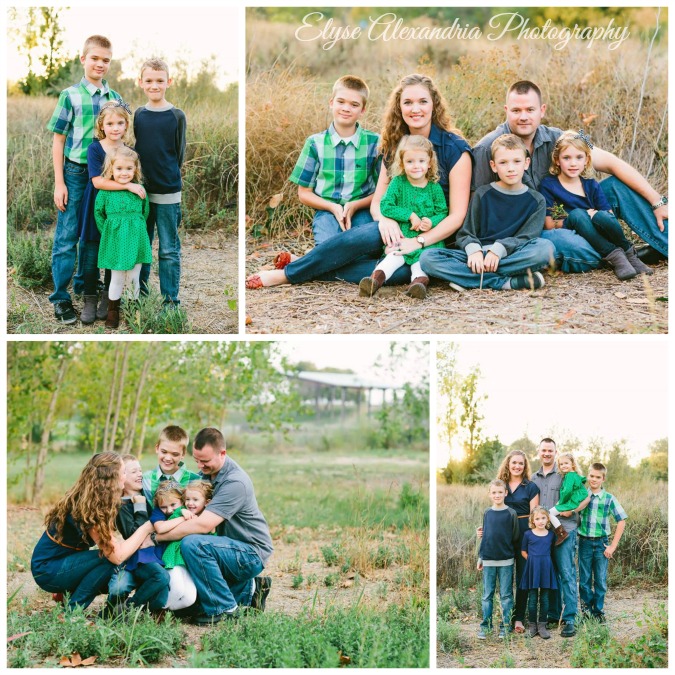 We haven't had family photos taken in a couple of years. I feel like I take so many candid shots and photos of the kids that it kind of makes up for it, but this year was different. A local photographer (who usually only does weddings and engagement photos) opened up for two weekends to do mini sessions for fall photos. I have always wanted her to take our photos, but knew she didn't do families so I jumped on this opportunity within seconds of her posting it to her Facebook page and she didn't disappoint.  I am thrilled with the photos we received.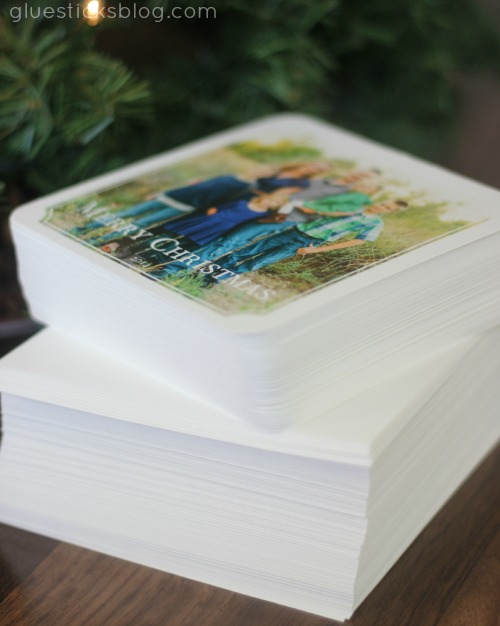 I was so motivated by all of this that I already put in our order for Christmas cards too! One thing checked off my long to-do list this month. I didn't expect to receive them back so quickly, but less than a week after I ordered them they were in my hands.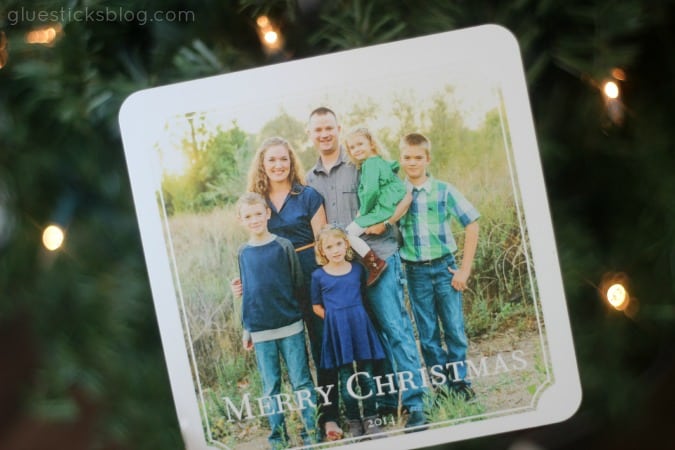 I have always been impressed with my orders from Shutterfly.  I ordered a simple 5×5 card with a rounded border, a photo on the front, and small thumbnail photo and message on the back.
Shutterfly offers a variety of borders paper options. You can choose from a flat card (like I did) or go for a folded, 3/4 folded, or trifold cards with space for a newsletter and lots of beautiful photos. Keep it simple with one photo or create a collage, it is up to you!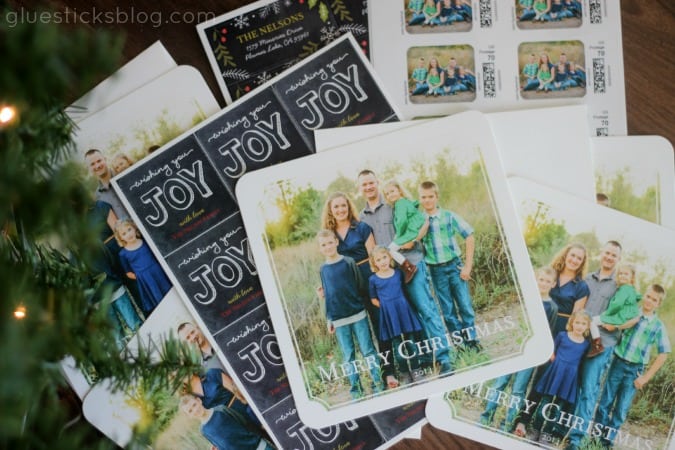 I also ordered coordinating stationary to go with them. The hardest part was deciding which ones to get!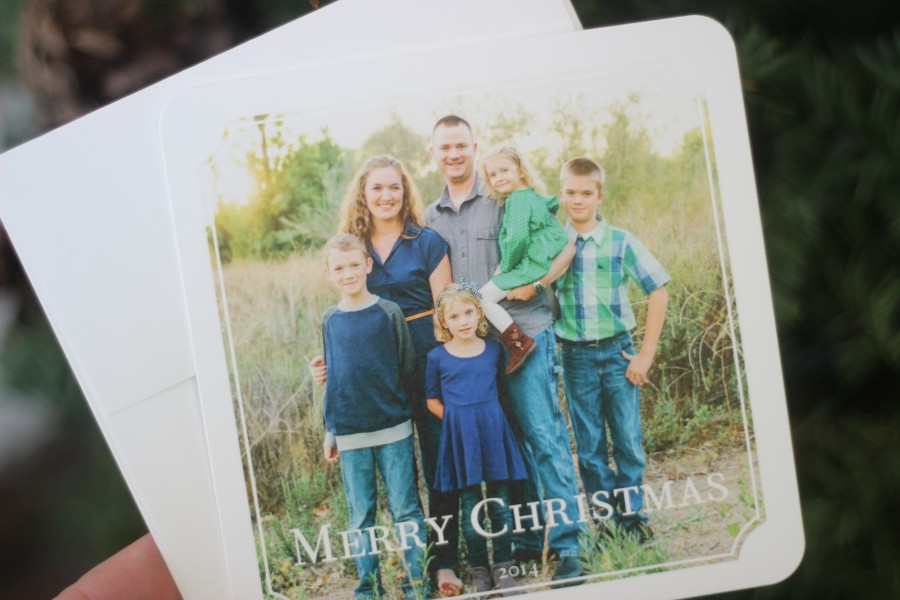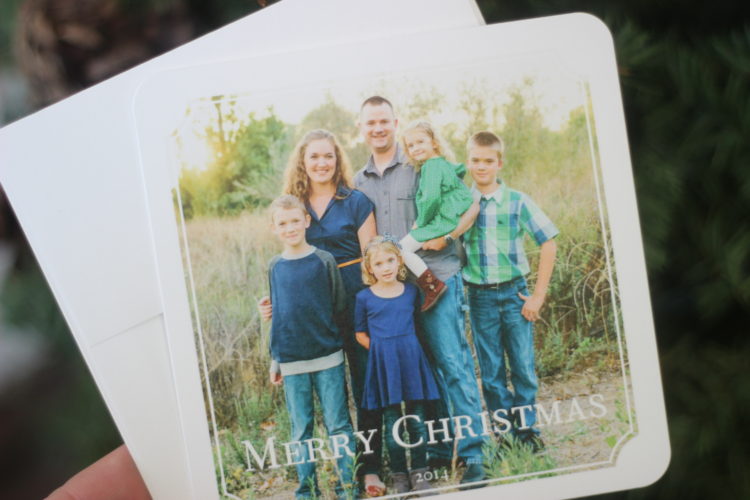 Holiday Cards, Address Labels, Personalized Postage Stamps, and Stickers to seal the envelope. They also offer Holiday Party Invitations too!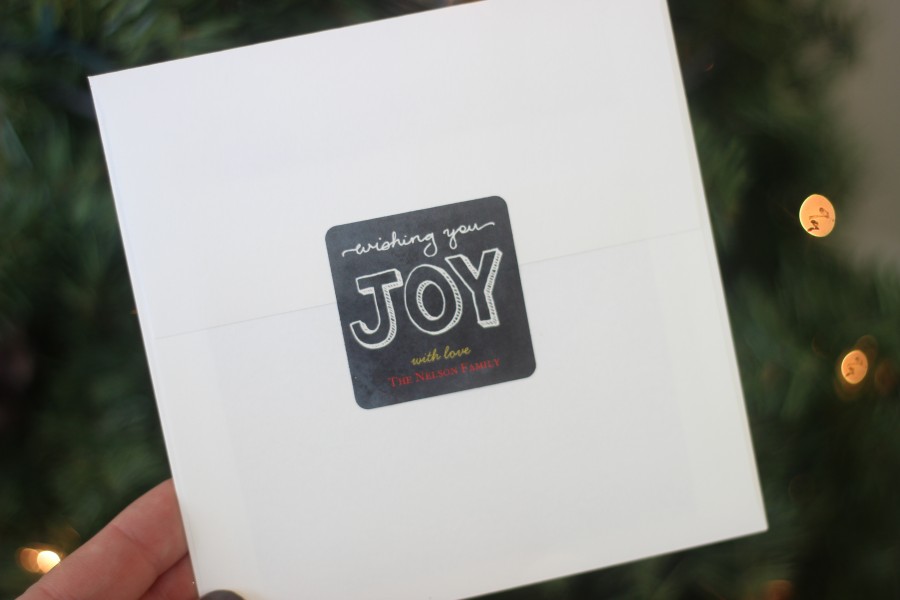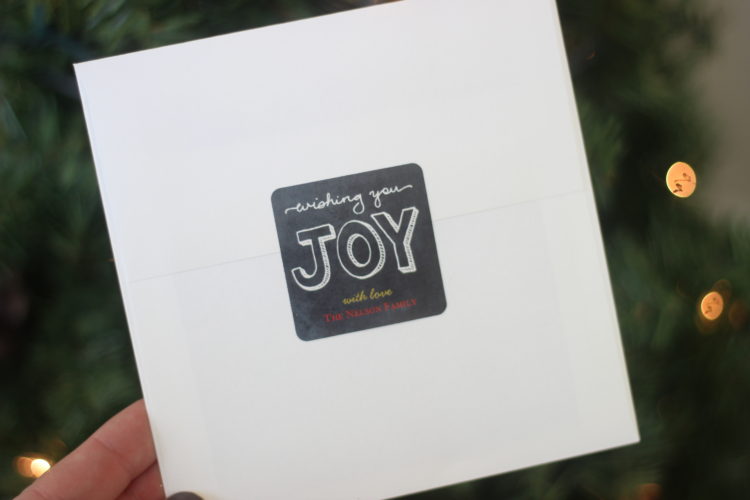 I wish I could say that I was on the ball with everything else Christmas related this year, but I am not. Usually taking our own family picture (with a remote) and ordering cards is a nightmare. This was by far the easiest year we've had. Family photos and Christmas cards done in one swoop!
You can order your Perfectly Personal™ Holiday Cards  by visiting Shutterfly. Be sure to check out their promo codes before you order, they have great deals, sometimes up to 50% off your order!
I received complimentary holiday cards and stationary this year in exchange for sharing them with you!Â