Keep tabs on your children's belongings with personalized labels for kids! Perfect for school supplies, travel organization, and summer camps! This post has been sponsored by Sticker You.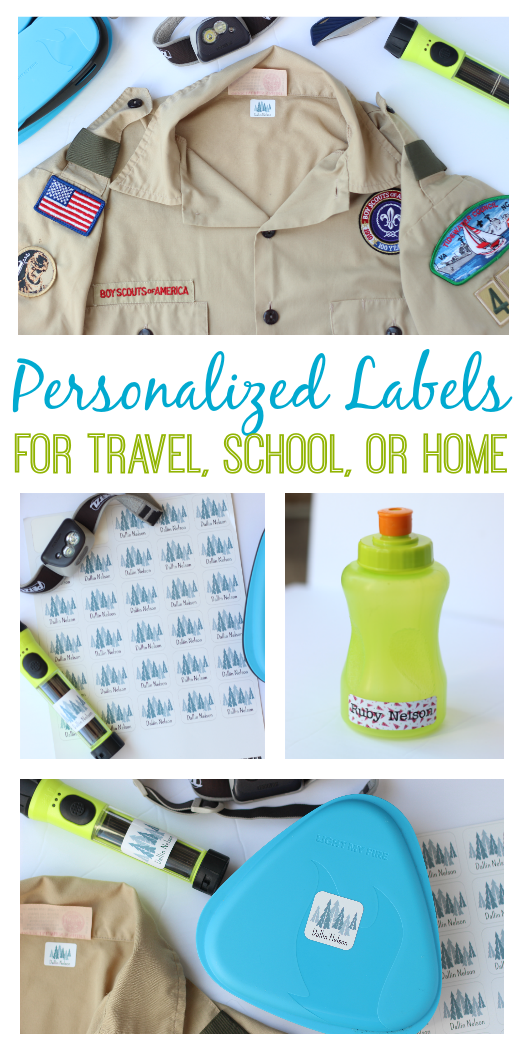 My oldest son is on his third Boy Scout shirt and second scout book. Why? Because he lost the previous ones! If you have a son in scouts you know that the Boy Scouts are very proud of their gear and it is expensive to replace! I was not happy when he lost both his shirt and book two camps in a row, and with 500 scouts attending scout camp that year, it probably got lost in the shuffle. It was definitely his fault, but I also accepted some responsibility for not making sure that he labeled his gear.
I went a bit crazy and ordered personalized labels for ALL of my kids!
Clothing labels, every day labels for water bottles, flash lights, books, and even temporary tattoos to label my children, ha!
We travel a lot in the summer and plan on going to at least one amusement park. The older 3 kids have my cell phone memorized, but the younger 2 don't. I am going to put one of the temporary tattoos on their arm (with my phone number) for peace of mind. My nephew was separated from us at Disneyland and it was terrifying. My sister all of a sudden received a phone call from a stranger saying that she was with my nephew and that he was okay. He had her phone number on him. What a lifesaver.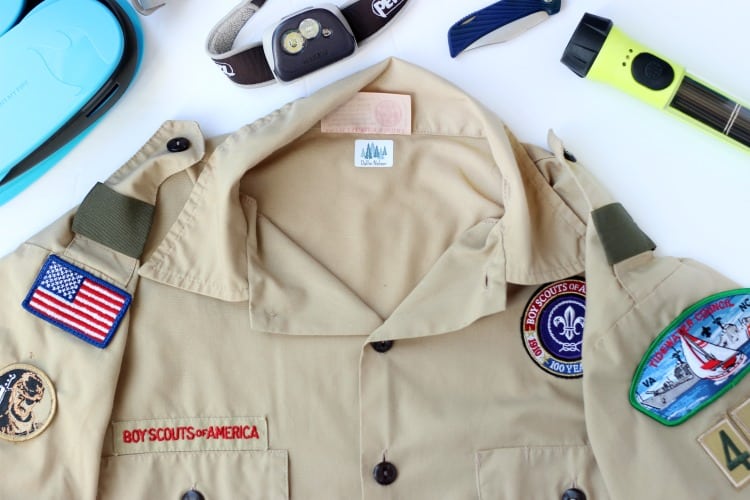 Sticker You's website is a bit daunting. There are so many choices! Clothing labels, temporary tattoos, packing labels, lip gloss labels, canning labels, wall decals, iron-on decals. If you need customization, they carry some sort of decal or label for it. And their prices are very reasonable.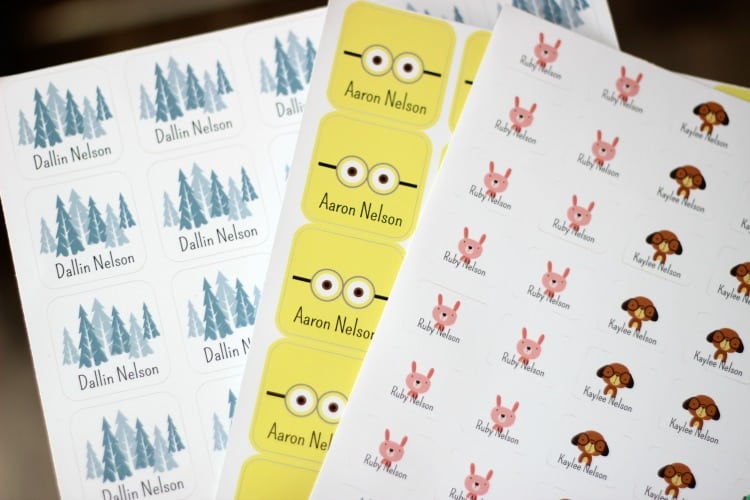 The two sheets on the left are the personalized kids name labels. I've included the product features above. I LOVE that they do not leave a residue when you remove them and that they are waterproof, microwave save and dishwasher safe. You can use these on mugs, water bottles and more!


The sheet on the right are the personalized kids clothing labels. They offer both iron-on and stick-on clothing labels. I chose the stick-on labels for convenience. They will hold up for multiple washes!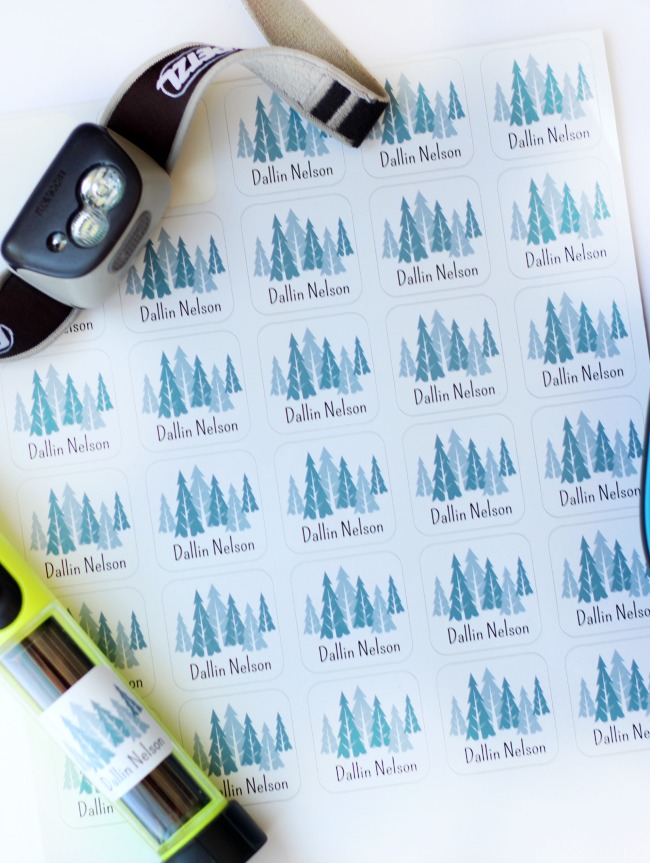 You can fill an entire sheet with the same label design, or make a variety of designs on the same sheet. I ordered the kids each a sheet of personalized labels with their name, but didn't need as many clothing labels so I fit all 5 designs for the clothing labels on one sheet.
You can also order free samples from the catalog to make sure that you are getting the product that is right for you!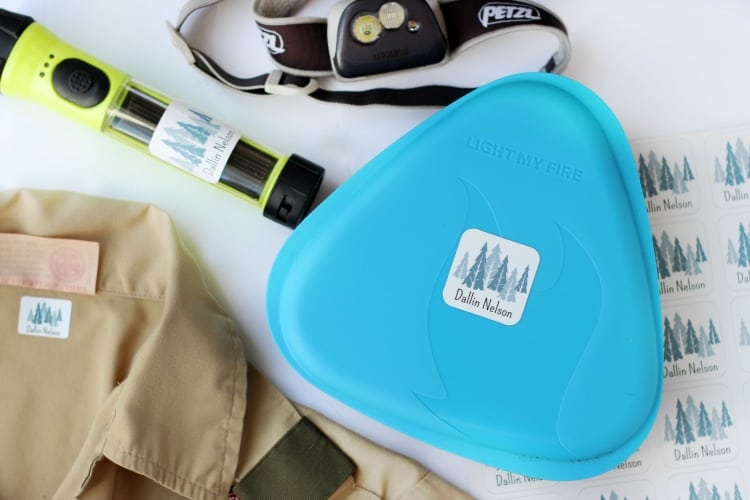 Dallin is going to scout camp, EFY (Especially for Youth), a Handcart Trek reenactment, and band camp this summer. You can bet I'll be slapping labels on his sleeping back, hammock, backpack, mess kit, and other supplies that I'd rather not replace!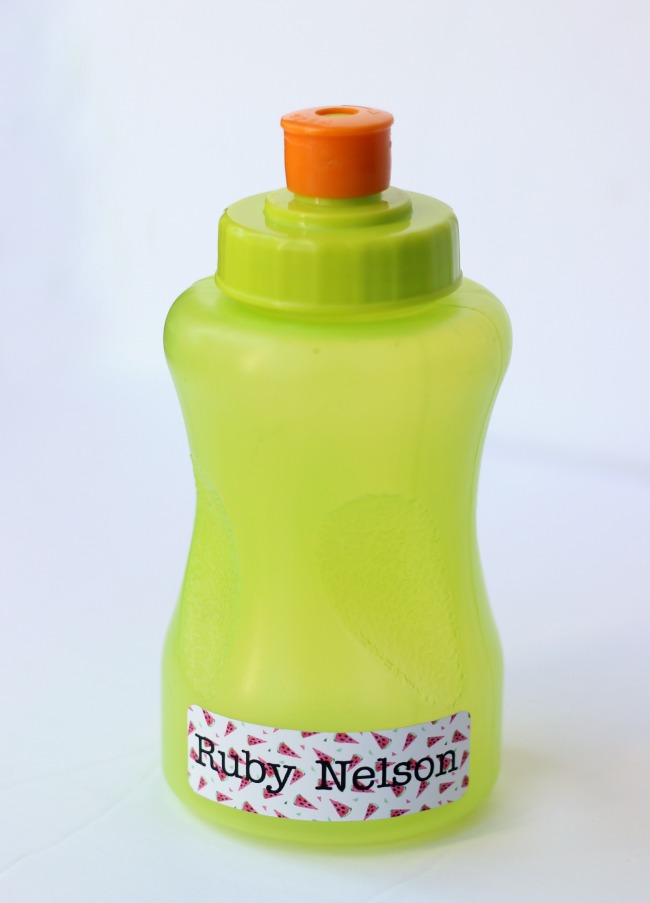 I also ordered enough for the kids to use for school supplies. Especially my girls who are in elementary school. They can label their glue sticks, pencils, and other supplies for their desk. AND I have a fun surprise to share with you in December using these labels. It's going to be cute, I promise!
To enter simply leave a comment telling me what kind of label(s) you would use your $50 for! That's it!
Giveaway ends Monday, June 11th.
You might also like…